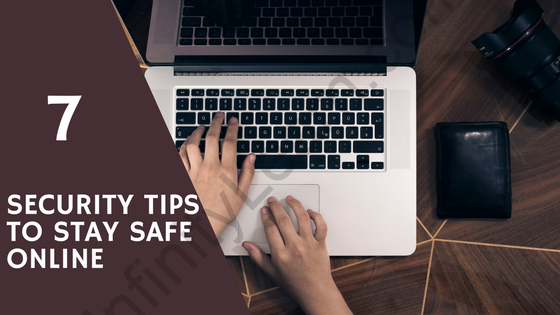 Most of the students are studying Online and getting their homework done in minutes. But are you taking some precautions for your online security. To educate our students, we also posted shared post about Ccleaner. Ccleaner is a popular PC cleaner and optimization tool.
Here are the few basic and effective Online Security Tips that will minimize the risk of something going wrong.
1) Update your Software : Most of the operating systems (Windows or Android) releases software updates frequently. Make sure you turn on the Automatic Updates for Operating systems. If you are using Android Phone, turn automatic updates for App as well. It is recommended to install APPs directly from Google Play store. Avoid installing 3rd Party Apps which are not present in Google Play store.
2) Trim down your browser : Uninstall the browser extensions you don't use and trust completely, because they can slow down browser performance. Many Browser Extensions Have Become Adware or Malware.
1. Open up the extensions page in your browser of choice.
2. Uninstall extensions / Plugins which you don't trust.
3) Safe surfing and shopping – visiting websites for online banking or other sensitive transactions, always make sure that the site's address starts with "https", instead of just "http", and has a padlock icon in the URL field. This indicates that the website is secure and uses encryption to scramble your data so it can't be hacked by others. Be on the lookout for websites that have misspellings or bad grammar in their addresses. They could be copycats of legitimate websites.
4) Be careful on public wi-fi : Problem with public wi-fi is it's public—you can get on, but so can everyone else. You need to be more careful about the files you're sharing, the websites you're visiting..
5) Create complex passwords : Creating strong, unique passwords for all your critical accounts is the best way to keep your personal and financial information safe. This is true because in the era of widespread corporate hacks, where one database breach can reveal tens of thousands of user passwords. If you reuse your passwords, a hacker can take the leaked data from one attack and use it to login to your other accounts.
6) Protect your phone's lock screen : Add a pattern, a PIN code, or a fingerprint or two, but make sure you add something that stops unwelcome visitors from logging straight into your phone.
7) Install Antivirous: Remember, good anti-virus software is important, but it's even more important to browse the web safely. The best way to avoid viruses is to make sure you don't download them in the first place.