Chemical engineering is a multidisciplinary branch of engineering that combines natural and experimental sciences (such as chemistry and physics), life sciences (such as biology, microbiology, and biochemistry), mathematics, and economics to design, develop, produce, transform, transport, operate, and manage industrial processes that transform raw materials into valuable products. Chemical engineers may specialise in one of the two subgroups, but in order to generate a final product, work from both sides is required. They'll have to think about things like economic viability, resource management, health and safety, sustainability, and environmental effect.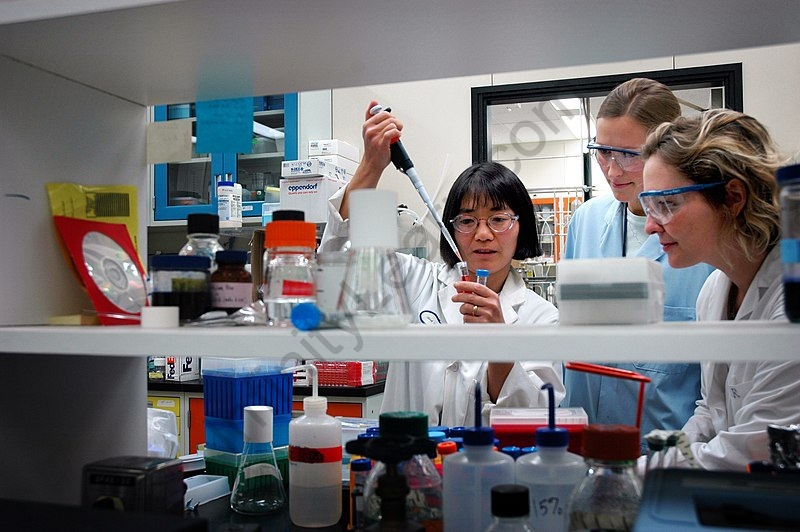 What exact qualifications do you need to become a chemical engineer?
Working with chemical compounds and turning them into new materials is the most important aspect of becoming a Chemical Engineer. Once the raw materials have been identified, the engineers continue to collaborate with them to discover new applications for them. As a result, to be a successful CE, one must be as imaginative and diverse as feasible.

Mass Transfer – The candidate must be familiar with the concept of mass transfer. Chemical engineering is built around this concept. It is necessary to understand the fundamentals of equipment design if one wishes to work as a design engineer in this industry.

CES employ advanced math techniques such as calculus, linear algebra, trigonometry, and geometry to design and manufacture a variety of materials and products. When developing a new production phase or analysing pre-production reports, it's critical to understand the characteristics and principles of math and how they apply to the process.

The key to success is knowledge – A typical chemical engineer must be well-versed in the units of various physical quantities that fall under a variety of headings. Heat Transfer, Mass Transfer, Fluid Flow, and Thermodynamics are a few of them.
What does the future hold for Chemical Engineering?
Chemical engineering's scope has been shrinking day by day as concerns about global warming and pollution have grown. Chemical engineers who can develop new environmentally friendly materials to lessen the impact of such acts on the globe are desperately needed by the world and civilisation. Chemical engineers operate in a wide range of sectors. They're working on developing novel polymeric materials with important electrical, optical, and mechanical capabilities. It is necessary to pay attention not only to the polymer amalgamation but also to the flow and shaping processes. These procedures are required to produce a finished product.
As a result, a chemical engineer must possess a thorough understanding of both engineering and scientific ideas. As a result, the curriculum is being constructed to encompass the study of applied mathematics, material science, and energy. Thermodynamics, fluid mechanics, energy and mass transfer, chemical reaction kinetics, reactor design, and other aspects of engineering are also balanced. As a result, chemical engineering provides a strong foundation in chemistry, physics, and biology.
As a Chemical Engineer, you have a variety of options –
This area is continuing to evolve toward technological breakthroughs, innovations, and digital solutions, requiring creative professionals who are well-versed in not only chemical and engineering qualities but also in utilising technology.
Chemical Plant and System Operators: These individuals are responsible for ensuring the proper operation of chemical plant equipment as well as all other areas of chemical processing and recording. They also inspect and maintain all of the job's equipment and operating units. They must conduct tests on a regular basis, check for any troubleshoots, and make or advise improvements as needed.
Chemists can be found in every organisation that deals with chemicals, from pharmaceutical research to forensic laboratories. They examine current substances, develop new or synthetic substances, and measure a variety of compound qualities.
Biotechnologist: One of the most promising careers for a chemical engineer is that of a biotechnologist. They work alongside researchers to build or improve vaccines, pharmaceuticals, drugs, food products, and even artificial organs by operating biological organisms or their components.
Chemical engineers are needed as food scientists to analyse the nutritional value, colour, flavour, and texture of food. To study the qualities of natural foods and to make processed foods that adhere to defined nutritional requirements, food scientists employ a combination of chemistry, microbiology, and engineering.
Chemical Engineering Managers design plans for manufacturing new goods, manage teams in research and product development, supervise staff, form and organise project teams, and develop budgets for ongoing and upcoming projects. They spend a lot of time considering how to drive projects and teams along while always having the end goal in mind.
Manufacturing Production Engineer: Manufacturing engineers spend most of their time dealing directly with machinery or equipment used in the production of raw materials or finished commodities. Chemical engineers are responsible for setting up the equipment and conducting testing to ensure that all safety requirements are followed.
FAQ's
Q. What are the steps to be followed to become a Chemical Engineer?
Ans: To Become a Chemical Engineer, Follow These Steps:
You should be able to complete your Higher Secondary in Science.

Prepare for entrance tests such as the JEE Main/Advanced.

A Bachelor's Degree in Chemical Engineering is a great way to start your career.

Obtain a Chemical Engineering Post-Graduation Degree
Q. How do you describe Chemical Engineering?
Ans: Chemical engineering is one of the most diverse fields of engineering, encompassing everything from biotechnology and nanotechnology to mineral processing, petrochemical facilities, pharmaceuticals, and refined petroleum products.
Q. What does it exactly mean for someone to be a Chemical Engineer?
Ans: They use math, physics, and engineering to make a variety of things easily accessible to everyone. They turn raw materials into consumable goods such as petrochemicals, medicine, and a variety of other items, for example. Chemical engineers, in a nutshell, are in charge of "finding economical ways of employing resources and energy."
Q. What are the responsibilities included in the field of Chemical Engineering?
Ans: If you believe a chemical engineer spends all day in a lab blending chemicals and making sure they don't experiment, you're only half right! Food, agriculture, energy, health care, oil and gas, and the environment are among fields that a chemical engineer can work in. Chemical engineers make sure that medications are available, that water is drinkable, that the environment is sustainable, that fuel is available, and that discoveries are measurable.