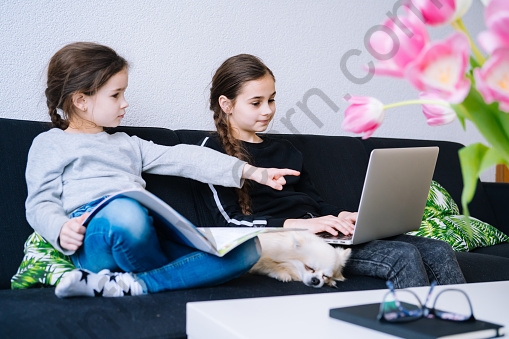 Our economy is built on the foundation of education. What (and how) we learn in school shapes who we become as people and impacts our long-term success. It influences how we approach challenges, collaborate with people, and view the world. Education is becoming ever more crucial in today's innovation economy for producing the next generation of innovators and creative thinkers.
However, there is a tremendous disconnect between modern education's potential and what many students actually learn. Innovative educational ideas are typically sluggish to be adopted and explored. Instead, many educators continue to adhere to antiquated and increasingly inefficient teaching approaches.
Incorporating new technology or teaching methods, going on field trips, challenging social norms, or engaging with the local community are all examples of educational innovation.
Those certain schools, along with many others, serve as models for an innovative educational system that is aware of both the global and local realities in their communities. Each of their students learns to live, to tell their own series of stories, to discover and transform the twenty-first-century world.
Some of the innovative school models:
An innovative school could be modeled after a legendary CEO, like the Steve Jobs School in Amsterdam. Or it can be an institution that's blind to gender, like Egalia, in Stockholm, Sweden.
Like the Steve Jobs School in Amsterdam, an innovative school may be modeled after a renowned CEO. It could also be a gender-neutral institution, such as Stockholm's Egalia.
Who would have guessed that an education firm that began on the soccer field of an engineering college in Ghaziabad would grow into one of the most successful Ed-Tech portals, bringing the notion of live classes online?
Technologies introduced in innovative school models:
1. Tablets and digital readers
Pros
They reduce the need for pupils to lug a large backpack full of books around with them.

They offer a single, easily accessible location for all reading materials.

The cost of acquiring new textbook editions every few years is eliminated thanks to the constant upgrades of digital content.

Tablet apps can help students satisfy their educational needs and give more tailored learning possibilities.
Cons
To fully deploy, schools would need to equip each student with a tablet and set up a system for dealing with lost, damaged, or stolen property.

When pupils become irritated with their arithmetic book, they no longer have the option of throwing it across the room.
2. 3D printing
3D printing has already had a significant impact on the world at large. 3D printers have been able to generate everything from vehicle parts to artificial organs, according to Forbes. 3D printing can be used in the classroom to generate hands-on models that students can investigate and interact with. Students could, for example, learn about an area's geography by looking at a 3D map of it.
Pros
Both visual and kinesthetic learners can benefit from 3D printing.

It piques the kids' interest and makes them curious.

It cuts down on the number of time teachers have to spend constructing their own models (e.g., for a science class).
Cons
There aren't many. While some may claim that 3D printing technology eliminates the opportunity for kids to construct their own physical models, there's no reason why the two can't coexist.
3. Virtual reality
Virtual reality, augmented reality, and mixed reality technology is quickly evolving. One of the most common educational applications for this technology is to take students on virtual field trips to places that would otherwise be inaccessible. A student could, for example, go on a virtual field trip to ancient Egypt or to the ocean's depths. Nearpod VR is one company that offers this technology.
Pros
It gives fun, real-life experiences that would otherwise be dangerous or unavailable.

Visual learners who want to see and experience things rather than just reading about them may enjoy this book.
Cons
In the real world, students who use virtual reality may acquire a lack of spatial awareness. To put it another way, people might collide with something in the actual world while absorbed in the virtual one.

Some kids may experience motion sickness as a result of their eyes feeling movement but their bodies not.
4. Use of gamification
When students are having fun, they learn more effectively. This approach is applied in the classroom by linking together the enjoyable aspect of play with the content and concepts that students must learn.
Pros
It improves student participation.

It generates excitement for the lesson.

It gives you instant feedback.
Cons
Not every entertaining game is useful for teaching a specific idea. Not every game that effectively teaches the topic is also entertaining.

Learning how to use games effectively for learning takes time and practice. Platforms like Classcraft, on the other hand, leverage game technology and provide training for those who wish to learn how to better integrate it into their classrooms.
5. Cloud computing
Instead of residing on a user's PC, the cloud hosts software and services on the internet. It allows information to be stored, shared, and accessed from any internet-connected device. Digital textbooks, lesson plans, videos, and assignments are all stored and shared in the cloud in education. It's also utilized to let students interact with their professors and peers in real-time. In a similar line, cloud technology is enabling a new educational model known as 'flipped classrooms,' in which students see a lecture before class and spend class time discussing, working in groups, and doing analytical work.
Pros
It lowers the likelihood of homework being misplaced between school and home.

It eliminates the need for students to lug around bulky textbooks.

It allows students to access material from any device with an internet connection.

It allows for quick and easy communication with the teacher via live chat alternatives.
Cons
To truly embrace the cloud, schools would need to find a way to assure that every student has appropriate internet access.

Security. Despite the fact that almost every cloud network has a security strategy in place to protect its data, hacking is a problem.
6. Artificial intelligence
By automating grading and feedback and delivering personalized learning opportunities, AI is pushing its way into the educational sphere. Take a read for more information on how AI could be used in the classroom.
Pros
It can save time for the teacher by grading and providing feedback on their behalf.

It gives you a better understanding of how a pupil learns.
Cons
By performing the grading themselves, teachers might learn a lot about a student's learning tendencies.

When a teacher provides personalized comments, there is a personal element of care (rather than letting a machine generate one).
Also read: Going Back to Virtual Learning: The Challenges of Reopening High Schools
Frequently Asked Questions:
What are some of the most cutting-edge teaching techniques now in use?
Various creative teaching approaches are now being used all over the world. In hybrid teaching, e-learning is combined with face-to-face instruction. The use of technology and multimedia is thoroughly described
How might educational advancement be aided by innovation?
Theory and practice, curriculum, teaching and learning, policy, technology, institutions and administration, institutional culture, and teacher education are all areas where innovation can be directed toward success.
Is it important for teaching and learning to be innovative?
In the context of its influence on the quality of teaching and learning within an educational setting pervaded by professional and societal cultures, innovation can be portrayed as a model. Computers, iPhones, and the internet are all part of the American vehicle preoccupation.