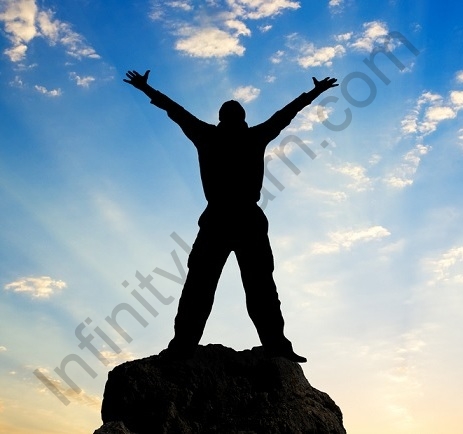 Movies allow students to see the lives of different characters. Films can show the reality of different people, in different parts of the world, who live their lives. This can be useful in subjects like geography and social studies. Films provide a visual aid to understanding historical events or moments. Sometimes it isn't always easy to fully realise all historical situations. For example, the Second World War, or a movie like Les Misérables can help students understand the French Revolution. Inspirational films help students to understand concepts like a theme, style, etc. Sometimes students have difficulty grasping concepts. The identifying theme, style, and genre in an inspirational movie allow students to grasp these concepts that are more familiar to them. Foreign inspirational films can help teach different languages.
A good inspirational movie can entertain, educate, and inspire the students in many ways. Inspirational movies will help you enhance various aspects of life if not entertaining yourself. These movies can make us think. Movies can even awaken a sense of empathy in students who have never experienced war firsthand. Every student has a unique learning style. Sometimes learning through reading doesn't come easily to students. So, inspirational movies are a great resource for students because they enable them to understand concepts without barriers. Motivational movies allow students to see life from different perspectives.
Inspiring Films helpful for students:
Schindler's List.

Gandhi.

The Duellists.

The Grapes of Wrath.

Philadelphia.

Mississippi Burning.

The Colour Purple.

Hotel Rwanda.

Nil Battey Sannata (2015).

I am Kalam (2010).

3 Idiots (2009).

Taare Zameen Par (2009).

The Social Network (2010).

Good Will Hunting (1997).

Stand and Deliver (1988).

The Breakfast Club (1985).

Freedom Writers (2007).

School of Rock (2003).

The Ron Clark Story (2006).

Precious (2009).

Music of the Hearts (1999).

Mr. Holland's Opus (1995).

Dangerous Minds (1995).

Stand and Deliver (1988).

The Shawshank Redemption (1994).

127 Hours (2010).

Into The Wild (2007).

Schindler's List (1993).

It's A Wonderful Life (1946).

Freedom Writers (2007).

Amelie (2001).
Importance of inspirational movies related to education:
Inspirational movies show a new path of thinking, feeling, and pursuing our lives. Power of inspirational movies to heal, grow and change the mood. That is why we can't measure our students as a whole. We can't also measure as a representative of an institution. Students are very conscious about their social life. Most of the students watch movies on the computer. A lot of students want to know the techniques and technologies behind a movie-making process. This is making them interested to know about the ultramodern and up to date technologies. Besides, movies have a lot of influence on both physical and mental look about everyday life. It has a major impact on observation ability. Good film critics could see many things which are hidden from other ordinary people. Motivational movies can relax your mind, can give a short idea about sociality, politics, economics, psychology, racism, ethnicity, etc.
Benefits of watching inspirational movies:
Positive impact on students' overall health.

Boost your immune system.

Help you cope with stress.

Bring together, families.

Inspire you to be a better person.

Help you learn new things.

Make children more creative.

Help us deal with difficult situations.

Encourages emotional release.

Sad films can sometimes make us happier.

Watching inspirational movies can help us make sense of our own lives.

This gives us a break from whatever is currently bothering us.

Movies bring us a sense of relief.

This can manipulate and influence your mind.

Relieves Stress

Provides Laughs And Bonding Time

Provides Encouragement.

Increases Awareness And Social Skills.
Name some meaningful inspirational movies
Good Will Hunting (1997)

Slumdog Millionaire (2008)

August Rush (2007)

50 First Dates (2004)

The Shawshank Redemption (1994)

My Sister's Keeper (2009)

The Life of David Gale (2003)

In Her Skin (2009)

Don't commandeer other culture — The Nightmare Before Christmas (1993)
Reasons to watch inspirational movies:
Most students think watching inspirational movies is a waste of time. Because they fail to understand its benefits. When you spend your quality time watching your favourite inspiration film, you feel motivated. You can also feel more cheerful. Watching inspirational and motivational movies can help to release stress, help to pass time, source of motivation, etc.
Helps to release stress:

Most students face challenges when trying to overcome stressful emotions. Inspirational films play a major role as they act as a therapy to relieve bad emotions. Some students find it difficult to communicate or share their stressful personal experiences. Watching inspirational movies drives away mind-numbing experiences. It also can put them in a better position than their previous situations.

Help to pass the boring time:

During long holidays, students have a lot of leisure time. Students have to plan how to spend their free time to avoid boredom classes. Film watching is one of the best activities that can help you to pass the boring time.

Source of motivation:

Watching inspirational movies is a stress-relieving activity. This is also a source of motivation. Watching them allows students to explore different situations. It creates awareness for various issues. It also can affect different groups.

Movies inspire us:
A good movie will entertain, educate, and inspire the student. Movies make us think about good or bad characters and many more. This makes us compassionate. Motivational movies inspire us to help others and to do good to and for humanity.
Stay updated:

helps to update about previous and future knowledge.

Create awareness in life:

School-related inspirational movies underline the importance of how to improve education systems in different parts of the world. The motivational film brings us to understand the negative effects of drugs, alcohol, and substance abuse. Crime and action TV like motivated shows warn us about the dangers of criminal activities, terrorism, and war. We will learn about feelings of sympathy, responsibility simultaneously.
Movies teach us history:

Most inspirational and motivational history movies are fact-based. These can inspire and motivate towards success.
Also read: Student Engagement Strategies: Encouraging Behavioral, Emotional, and Cognitive Engagement in Your Course.
FAQs:
1. What is the meaning of inspiration?
Ans: The word inspiration carries a lot of ambiguity. Inspiration can carry different meanings. Inspiration can be artistic, biblical, creative, psychological. Many songs have been written since ancient times about their writers finding inspiration in their muse – which was usually a woman, but it can be anything that brings them inspiration. This also allows people to create art freely.
2. Name some meaningful inspiration movies.
Ans:
Families take all forms.

Honest with people you care about — Liar Liar (1997).

Open yourself up to new possibilities — The Matrix (1999).

Understand your mind — Memento (2000).

A Beautiful Mind (2001).

Brittany Runs a Marathon (2019).

The Bucket List (2007).

Chariots of Fire (1981).

Chef (2014).

Forrest Gump (1994).

Good Will Hunting (1997).

Groundhog Day (1993).
3. Write reasons to watch inspirational movies.
Ans:
Helps to release stress.

Help to pass the boring time.

Source of motivation.

Movies inspire us.

Stay updated

Create awareness in life.

Movies teach us history.