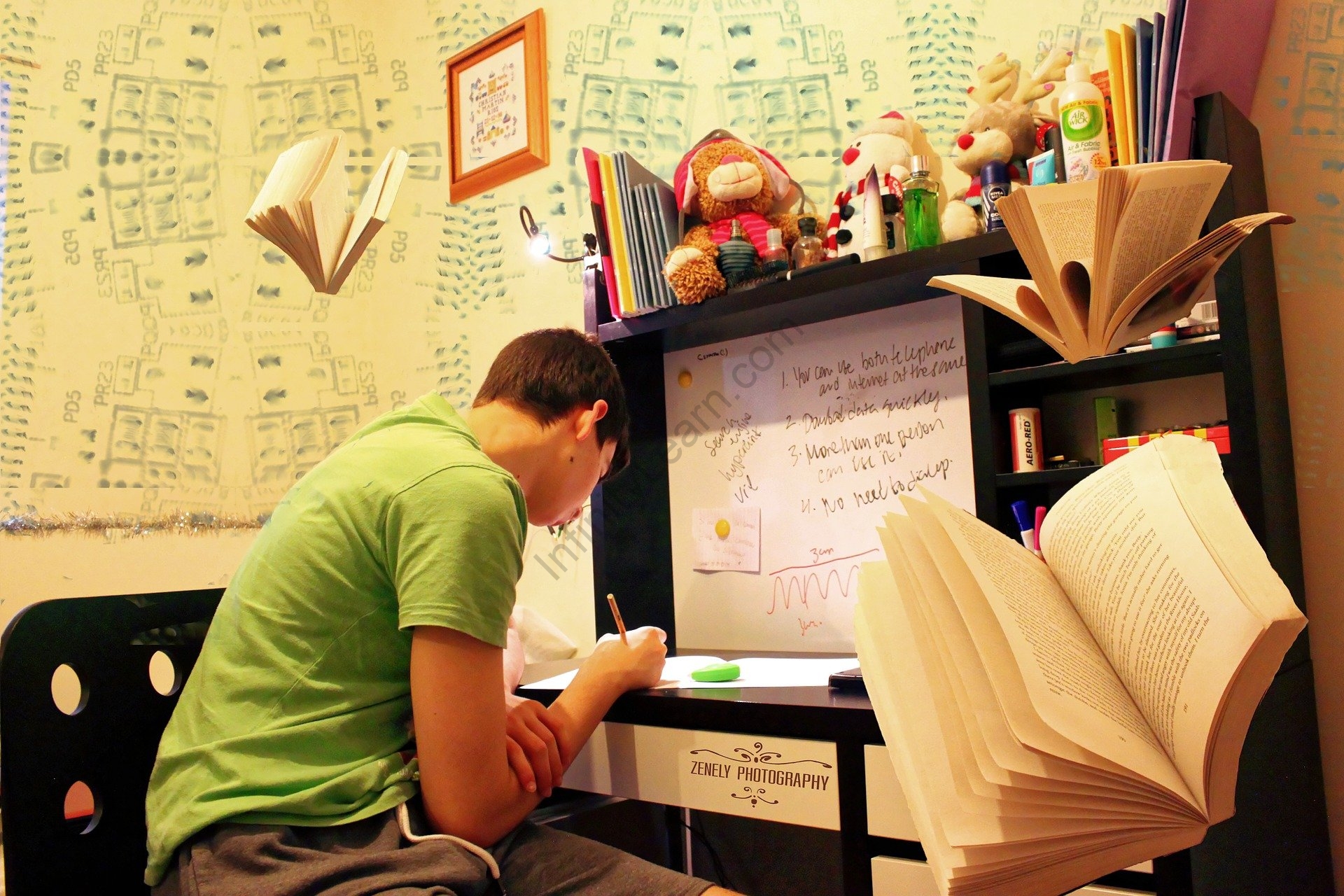 Everyone needs to learn how to write a letter, whether it be for professional or personal reasons. These letters may be short, informal emails or could be well polished for corporate correspondence, depending upon the situation. Writing a letter is a skill. It is the most frequently mentioned method of communication. It differs from other types of writing in that it is written for a reader. When anything needs to be communicated to someone who is far away, a letter is written. Writing necessitates imagination, creativity, originality, methodical organization, and planning. The letter's language should be interactive.
Understanding the types of letters:
There are almost no hard and fast rules in this activity. Depending on who you're writing to, you'll want to use a different letter-writing structure. Informal communication with a friend or relatives is usually the best option. There are various types of letters that can be written for a friend or a close relative. Some examples are:
Letters are written by hand

Letters sent via email

Social media messages that have been typed
A typed professional letter is nearly always the most acceptable choice for business contacts or persons you don't know well. When written for professional purposes, a formal letter can be used to:
Letters of recommendation

Intention letters

Letters of a value proposition

Letters of business memorandum

Letters of recommendation

Letters of recommendation

Letters of resignation

Letters of gratitude
Formal letter
In business all through your career, knowing how to write a letter, especially formal ones, is critical. Here's a rundown of what formal letter-writing entails.
The sender's address: Begin by writing your complete address in the upper left-hand corner, including your entire name, street address, city, state, and zip code.
Skip a line and type in the date. Use the date you're writing the letter.
Address of the recipient – Place the recipient's entire address after skipping a line. The firm name, the recipient's name and title, and the postal address must all be included in a professional letter. There's no reason to mention the firm name or job position in an informal, personal letter.
Greeting/salutation – Insert the greeting by skipping one more line. This is referred to as salutation. "Dear Mr./Ms./Mrs. Last Name," you write in a formal letter.
After the greeting, official letters use a colon, whereas informal letters use a comma. It's acceptable to use the recipient's first name followed by a comma in an informal letter.
Body of the letter: Start the letter by skipping a line. Separate your thoughts into paragraphs in the body of your letter. You should never write a large block of text in one sitting. Begin a new paragraph for each new collection of thoughts or ideas. Between paragraphs, leave a blank line.
Complimentary close – Include a complimentary close by skipping one of your final lines. "Sincerely," "Yours truly," "Regards," or something similar can be used as a closure. A comma should always follow the word or phrase you use to finish a letter, whether it is formal or informal.
Skip three lines (where your handwritten signature will be inserted) and input your entire name. On the next line of a formal letter, you should also add your job title.
Attachments – Skip one more line and put "Enclosure" if you're providing any attachments with your letter. If there are multiple attachments, use parentheses to indicate how many there are, as in "Enclosures (4)."
An informal letter or Personal letter
It is critical to understand how to compose a personal letter. Personal letters are less formal than business letters, and they can be typed or handwritten. The attitude can be conversational, with some slang or colloquial phrase thrown in for good measure.
Instead of a colon, use an informal salutation (first name alone) that ends with a comma.
The first paragraph of the body is usually an introduction that explains why you're writing.
The next paragraphs go into greater depth. The final paragraph summarizes all you've said. You might want to express gratitude or inquire about the person.
After two skipped lines, the closure can be formal or informal.
Skip a line and start the P.S. on the left-hand side of the paper if you wish to add a P.S. or P.P.S. to your personal message.
The mailing addresses do not need to be supplied if you are sending a handwritten letter or an email.
General points to remember while writing.
You're almost ready to write your own letter now that you understand the stages involved in writing a letter, consider the following crucial suggestions which will enhance the overall appearance of the letter:
Know who you're talking to. Use technical terminology or industry jargon only if you're confident the reader will understand them.

In professional letters, like in all business writing, avoid contractions. In informal letters, contractions are acceptable.

If at all possible, keep your letters short. If one page suffices, don't write two (or more).

Your message should be succinct and to the point. Use precise wording that eliminates the possibility of misunderstanding.

Remove any extraneous information. Ask yourself whether anything in your letter is needless information when you re-read it for correctness.

Maintain your professionalism. Even if you're drafting a complaint letter or a resignation letter, avoid using offensive words or an unpleasant tone.
A well-written letter can serve even the toughest purposes. Right from the type of font used to the kind of language used, everything counts on what kind of impression it will have on the reader. With the above-mentioned points, we hope you will have a great time. Happy writing!
Also read: Importance of Solving Previous Year Papers
Frequently Asked Questions
Q. Write a few examples of informal letters?
Ans: Some examples of informal letters are:
Letters are written by hand

Letters sent via email

Social media messages that have been the type
Q. Mention two general points to keep in mind while writing a letter?
Ans:
In professional letters, like in all business writing, avoid contractions. In informal letters, contractions are acceptable.

If at all possible, keep your letters short. If one page suffices, don't write two (or more).
Q. Write any three uses of a formal letter?
Ans: When written for professional purposes, a formal letter can be used to:
Letters of recommendation

Intention letters

Letters of a value proposition