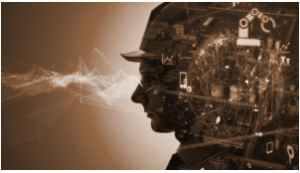 Introduction
The Joint Entrance Exam (JEE) is a typical Indian engineering entrance exam conducted annually for students who want to enter prestigious engineering colleges throughout India. JEE is a two-phase entry test and will be run in two phases namely JEE Main and JEE Advanced online and offline mode. The executive officer of JEE Main is the Central Education Board and JEE Advanced will be run by IIT Madras.
The two major changes have been announced by the Human Resource Development Ministry (HRD Ministry) which are as follows:
No Weight in Class XII marks determining JEE Main standards
The Union Ministry of Human Resource Development (HRD Ministry) has announced that there will be no grade 12-grade marks at JEE Main. As a Department of Education, 12th-grade marks will not be a deciding parameter in the Joint Entrance Exam 2017. Department of Labor has taken this decision at the request of a committee formed by the IIT Council.
Terms of entry into IITs/NITs/IIITs or other CFTIs
For students who want to enter IIT/NIT/IIIT or other CFTI (Centrally Funded Technical Institutes) where admission is based on the highest standards of JEE Main/JEE, the student must have obtained at least 75% marks in the 12th-grade examinations (or equivalent) or be in the top 20 percent of the 12th-grade examinations conducted by the appropriate boards. For SC/ST students eligible marks are approximately 65% ​​in class 12 or equivalent tests. But your 12th-grade marks will not be a determining factor in your entire India JEE level.
Differences in requirements for JEE Main 2022 from JEE Main 2016
In 2016, 40% weight was awarded 12th-grade marks for drawing the eligibility list for JEE Main 2016. Also, students with a minimum of 60% on board 12 exams are only allowed to appear in JEE Main. The Department has confirmed that this listing system will be disbanded and a new pattern will be implemented. The Class 12 board test marks will only be a condition of eligibility for the examination.
Without these conditions, all Indian candidates must have an AADHAAR card issued by UIDAI. When completing the application form the candidates will be asked to submit their AADHAAR details, failing which they will not be able to complete the JEE Main application form.
Students who passed or pass the Class XII examinations from Jammu and Kashmir, Assam, and Meghalaya provinces are required to enter their passport number or rating card or bank account number, or any other valid ID proof as long as they have to choose. city ​​testing in these provinces only.
We advise all students to keep these changes in mind while preparing for JEE Main. The test pattern and syllabus are the same as last year; the only thing that changed is the rating system.
Also read: JEE Advanced Sample Papers
FAQs
Q. What is the total number of questions asked in JEE Main?
Ans: A total of 75 questions are asked in JEE Main, 25 questions per subject – Physics, Chemistry, and Maths. The JEE Main weight of each chapter is different, though, the total marks are the same for all three categories.
Students should also note that for each multiple-choice question or number marked correctly, they will be given four marks, and for the wrong MCQ answer, one mark will be removed. However, there is no negative marking of the wrong number answer.
Q. Is there an official JEE Main syllabus?
Ans: No official syllabus has been issued by the NTA JEE Main NTA. Since the test is based entirely on the Class 12 syllabus, it is advisable to read the same carefully. Also, you can refer to last year's JEE Main weighty syllabus, which will help you direct your preparation in the right direction.