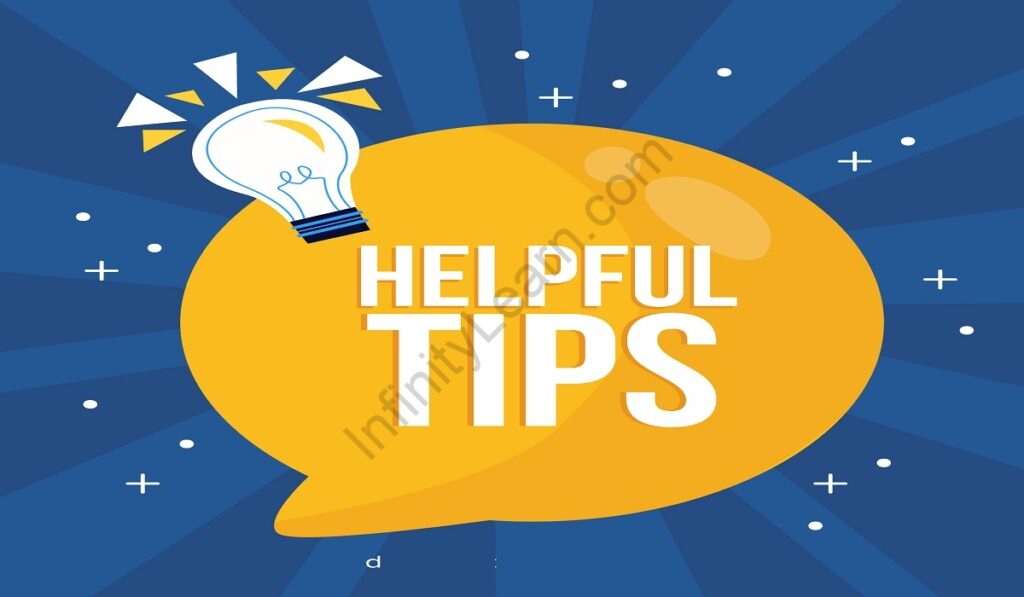 If you had opted for PCM(Physics, Chemistry, and Math) after 10th standard in India then there is no way you are unaware of JEE i.e. Joint Entrance Examination. Most probably, if you are here then you would have already drowned in the ocean of knowledge but still….Let me be your guide here – So, cracking JEE Main would fetch you a confirmed ticket to NITs (National Institute of Technology), IIITs (Indian Institute of Information Technology), GFTIs( Government Funded Technical Institute), and even in some descent Private Colleges…… but but but…..if your love is IIT (Indian Institute of technology) then you will have to go through JEE Advanced.
So, if you have extensively prepared for JEE- Advanced then JEE Mains turns out to be a piece of cake, however, due to any reason if your Mains exam didn't go well then don't worry, we got you covered. So, today we will be sharing some tips and tricks that aspirants must follow when the exam is approaching so that they can bear the fruits of their labor and successfully crack JEE Advanced.
Now, Some of you might be preparing for it for 2 years starting from 11th standard, some might have started their preparation in 12th while others might also have taken a "drop year" after 12th standard, but when it narrows down to being honest with ourselves, We know our level of preparation and the tips listed below are completely organized depending on the aspirant's level of preparation.
FIRST CATEGORY: Fully prepared Ultra Pro Max Aspirant
Now, if you have seriously prepared and are completely confident about your preparation then following these tips are extremely compulsory for you if you want to ace the exam –
Revision is the Key: You had already gone through the entire syllabus decently, now is the time for revision of all the chapters, topics, and subtopics in which you feel under-confident.

Extensive Tests: You have to take as many tests as you can in the remaining days, solve previous year papers, or any sample papers based on the pattern of JEE Advanced.

Avoid Theory and Revise through the tests: Going through the theory of each topic of such a vast syllabus is pointless, especially when you already have command over that instead, revise only those topics or subtopics in which you get stuck or overthink while solving their related questions in the question paper. This will not only save time but will also ensure an efficient revision.

Time-Bound Practice: Any questions you solve or any tests you take, ensure that you are solving them within a specific time. This will help you the most in the exam where you are bound by a time of 3 hours.

Correcting the Body-Clock: This is a game-changing tip for you. More than 40% of JEE Aspirants pick up the habit of studying till late at night and as a result, they wake up late, while others have the habit of snoring in the afternoon. The standard timings of JEE Advanced are from 9 to 12 pm in the morning for Part-1 and then from 2 to 5 pm for Part-2 of the exam, if you fail to align your body to be active at these exam timings then there is a very high chance that you will feel sleepy in the actual exam and all of your hustle might go to complete waste. This was the reason why many aspirants who prepared relentlessly for the exam were not able to get the ranks they deserved.

Lookout for Actual Exam Timings: You need to train your brain to function at the highest level during the actual exam timings and for that, you will have to keep your practice tests sessions at the same time. This will give you an edge over your competitors. Avoid sleeping and eating at these times and try to create an environment similar to the actual exam day.

Stay away from FREE Advices: This is supposed to be the most important tip of all. You have to stay away from Youtube, Quora, or any other source of "Free" advice that claims to "Guarantee" your seat of IIT BOMBAY CSE. In reality, these free pieces of advice can cost you seriously so listen only to your teachers which helped you with your preparation and have faith in yourself.

Take care of your Health: Avoid eating any sort of Junk food from the market as you cannot afford to get sick in the last few days. Another thing is that you have to keep your composure and not try to overdo anything otherwise you will burn out.
SECOND CATEGORY: The Midway Decent Guy
This is for aspirants who lack command of a full syllabus but have covered a major portion of the same as well as for those who have a decent level of preparation. The following tips will help you boost your final score in the actual; exam-
Full Syllabus Syndrome: The worst thing you can do in the last few days is to try to cover the full syllabus of JEE Advanced. If you do this then you will end up wasting your time as it is not going to benefit you in any way at all.

Play on your Strength: Instead of aiming for syllabus completion, you should be focusing more on the portion which you already know. In most cases, the aspirants are comfortable with the syllabus of the 12th standard as they had covered it recently while preparing for the Board Examination. You need to go through and thoroughly master the concepts of the chapters you are good at and practice as many questions of JEE advanced level as you can so that you can crack the related questions in the actual exam.

Previous Year Questions: The PYQs are a must for you, especially the questions based on your strong chapters as they will not only familiarize you with the type of questions asked in JEE Advanced but they will also be boosting your confidence when you solve them successfully.

Memorize Basic Formulas: If you will observe the type of question asked in JEE Advanced then you will find out sometimes 1-2 questions in each subject are extremely easy and only Formula-based. It would be unwise to let those easy marks slip away, so, for that only go through the basic formulas of each chapter especially in Physics, so that you can use the formulas in the exam. Avoid going into deep detail and remain only on the surface if that Chapter/Topic is not on your list.

Follow the Tips from the First category: Along with these special tips, you also need to follow the tips mentioned under the First Category.
Stick to all of these and you will end up Thanking us after your result is published.
THIRD CATEGORY: The MINIMUM Guy a.k.a Luck tester
Now there is a huge number of students who are either not interested in JEE or they have prepared their minds to go for a "Drop Year" and prepare afterward. They usually appear for JEE to test their LUCK here, to see if they can crack it, or to familiarize themselves with the pattern of the exam.
SOOO, There is no harm in testing our LUCK, now is it? Nope, not at all. Even if you fail to clear it, you will familiarize yourself with the pattern of the exam and come again next year with boosted preparation. So if you cleared JEE Mains and qualified for JEE Advanced then definitely you have potential. There is only 1 piece of advice for you, just be Confident with whatever you know. It is highly impractical to somehow master everything within a short time but surely you can consult your teachers and go through some easy chapters from the syllabus because "Doing something is always better than accepting defeat and doing nothing at all". You will at least have the satisfaction that you gave your all even when you somewhat knew that you wouldn't make it, that's the WARRIOR's MINDSET and who knows if LUCK favored somehow. Miracles do happen in this world, right? Action is still needed.
Also read: Tips to Enhance your Mathematics Score in JEE 2022
CONCLUSION-
Though IITs are the best colleges in our nation, it doesn't mean that if you are not able to reach there then you won't be successful in life. There are countless examples from all over the country who were not from IITs but are far more famous and successful in all endeavours of life. The tag of IIT doesn't matter, what matters is your hustle to get there which will make you succeed no matter from which college you study from. So as a student, give your best along with taking proper care of your Physical and Mental health so that you can enjoy the countless gifts that life has for you in-store.
FAQs
Q1.) Should I take a drop for JEE Advanced?
Ans. YOU and only YOU can answer this question, no need to listen to your friends, relatives, or YouTubers. Just isolate yourself with a pen and paper and ask yourself the same question after analyzing your current situation, preparation, mindset, and interests.
Q2.) I don't know anything properly. Can I cover the entire syllabus and crack JEE Advanced in 1 year?
Ans. Yes, you can crack JEE Advanced in 1 year even if you have basic knowledge about the subjects but for that, you will have to study very hard. Ask yourself what level of preparation you have and whether you are willing to study diligently.
Q3.) Am I supposed to solve all the questions in JEE Advanced?
Ans. Not at all, as the heavy negative marking scheme would do you more harm than good if your attempted questions get wrong. Therefore, attempt only those you are fully confident in. Even if you can secure 50% marks in JEE Advanced, you will end up getting a top-notch rank.