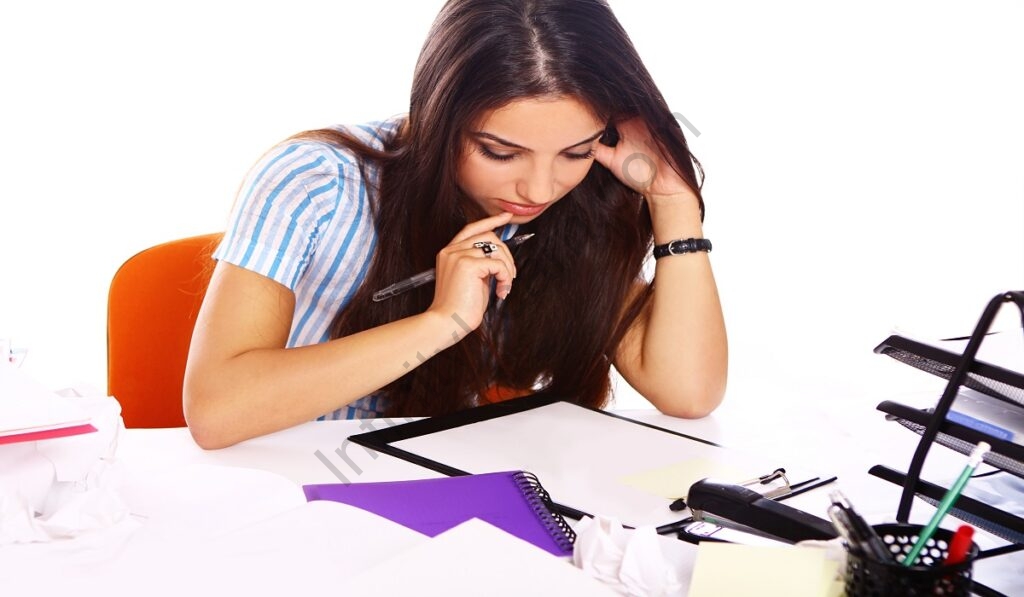 Exams that require you to synthesize information and organize your thoughts on paper are known as essay exams. The following suggestions will assist you in preparing for essay-style exams.
When there isn't any time pressure, essay writing is difficult enough. When you add in a 40-minute time limit, many of us are at a breaking point. Prepare for the test by thinking about the questions that will be asked. Examine the question from the previous exam. Did you have to apply a theory to historical or current events in order to answer the question? Was it necessary for you to compare and contrast theories? Have you ever had to prove a point? Consider yourself in the instructor's shoes: what did the instructor emphasize? What are the course's major themes?
Writing a good essay necessitates material synthesis, which you won't be able to do in the 20-30 minutes you have during the exam. You should do the following in the days leading up to the exam:
EVALUATE THE QUESTION'S INSTRUCTIONS:
You should read every word of that essay question very carefully before you begin writing. Make sure you're following directions and paying attention to the small details that add up to a lot.
ESTABLISH A TIME SCHEDULE:
Allow only five minutes for each of the six questions if you have 45 minutes to answer them. Stop writing when one question's time is up and move on to the next. When the last question is answered, there will be 15 minutes left. The answers that aren't complete can be completed during the time allotted. By the way, six incomplete answers usually get more credit than three completed ones. Naturally, if one question is worth more points than the others, you should give it more time to write.
MAKE A QUICK BLUEPRINT FOR THE STRUCTURE:
In an exam, always, always, always plan your essays. When you first start an exam, the rush of adrenaline can tempt you to start writing as soon as possible, but save yourself a world of pain by planning ahead. Basically, you'll want to sit down and write your thesis as well as the structure of your body paragraphs.
READ THE QUESTIONS ONCE MORE:
For some questions, answers will come to mind right away. Now is the time to jot down keywords, listings, and other ideas while they're still fresh in your mind. Otherwise, when it comes time to write the later questions, these ideas may be blocked or unavailable. This will help to alleviate panic, anxiety, and even fear, which can cause mental disruption.
MAKE A LIST OF YOUR EVIDENCE SO YOU DON'T FORGET IT:
Evidence is required in every essay. Quotes, dates, and statistics are all possible scenarios. Even if you've memorized these by the HSC, it's worth coming up with a plan in place in order to ensure you get most of your evidence in.
LOOK AT THE DIRECTIVE WORDS BEFORE ATTEMPTING TO ANSWER A QUESTION:
It's possible that your instructor will give you specific instructions on how to write your response. If he or she wants you to carefully consider a philosophical theory, you won't get full credit if all you do is describe it. Make sure you understand what you're supposed to do.
PRIOR TO WRITING, OUTLINE THE ANSWER:
Whether the teacher realizes it or not, the compactness and clarity of an organized answer have a significant impact on him or her. It's time-consuming and usually futile to start writing in the hopes of finding the right answer. When measured by the grade it receives, knowing a little and presenting it well is, by and large, superior to knowing a lot and presenting it poorly. Make sure you're continuing to follow the directions and that your outline is logical.
Also read: Tips to Revise Vast Syllabus in Last Time
TAKE THE TIME TO WRITE A SUMMARY AND INTRODUCTION:
The main point to be made will be stated in the introduction, and the summary will simply be a paraphrase of the introduction. The reader will be very satisfied with a tidy package with a beginning and an end. Make sure your response is straightforward and directly answers the question.
TAKE TIME AT THE END OF THE PAPER TO REREAD IT:
We tend to misspell words, omit words or parts of words when we start writing quickly. Questions should be skipped in parts, and dates and figures should be corrected.
Things to steer clear from:
Exams involving essays can be stressful. You may go blank, run out of time, or discover that while studying for the test, you overlooked an important aspect of the course. Of course, careful planning and time management can help you avoid unpleasant situations. The following are some things to consider as you write your essay:
Make no excuses. Don't say you ran out of time or didn't have time to study because you were sick at the end.

Do not "pad" your response. When it comes to detecting student bluffing, instructors are usually quite good at it. They don't give credit for elaborating on something that is self-evident. If you're stumped, expand on what you do know as long as it's relevant to the question.

Many students simply scribble down everything they know about a subject without connecting it to the question. Everything in your response should contribute to answering the question and supporting your thesis. You must demonstrate how and why the information is relevant.
Frequently Asked Questions:
1. What are the main points to remember in essay writing?
Ans:
Read the following paragraphs carefully.

Managing your time.

What to include and/or leave out of your answers

Stick to a writing routine.
2. What is the structure of an essay?
Ans:
Introduction

Body

Conclusion
3. How to plan on writing an essay in time?
Ans: You may be able to write your exam essays in booklets rather than on the question paper in some cases. If this occurs, I recommend writing your plans in one booklet and your essays in another. If I had written everything in the same booklet, I could keep my plan open at all times instead of trying to flip pages between my plan and my essay.