Aiming can contribute up to forty percent of your chicken dinner because stealth and strategy can only get you so far – when push comes to shove, the person with the better aim wins.
Aiming is one of the more important parts of Know how to aim would dramatically improve your rate of survival, as everything can be decided in just a single moment of weakness. This guide will provide you with the tips and tricks needed to get better aim – to take down the enemies before they act.
Know your weapon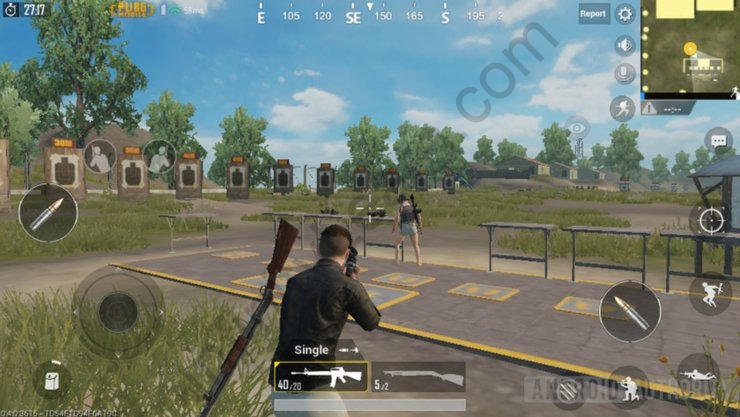 Firstly, you need to adjust your aim based on whatever weapons you are using, as each one has their own quirk and features. Always check your weapon's stats, especially range, firing modes, recoil, spray, and bullet speed. After getting your hand on a weapon, you might even fire a few shots to test it out. However, you would have to make sure that there are no enemies nearby first.
Actually, it is best to learn this outside of the matches, as you can test just about every gun in the weapon Practice Range. There are also stationary and moving targets, so it is just as effective as in a normal match.
Pubg Mobile : How To AIM Like A PRO! And Control The Shakiness/Recoil Of The Gun For A Perfect Shot!
Dealing with moving targets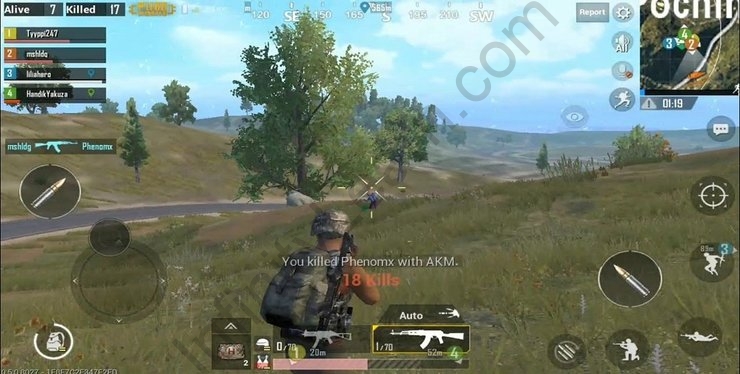 Follow a moving target by tracking them with your cursor – this would also require a degree of prediction, as you have to keep up with enemy movements without knowing their trajectory.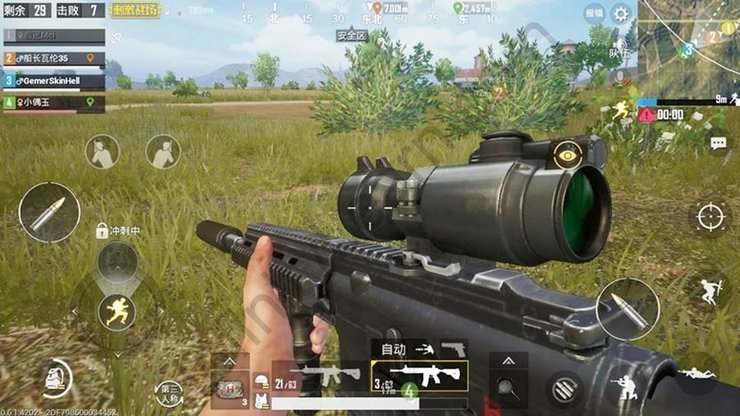 If you are new to track, it might be better to just aim for the body, as it is a bigger target. Getting a headshot is of course recommended, but it might be tricky sometimes. In a melee, tracking is much easier, as you can just full auto on your enemies to take them down.
Reading your enemies is important – sometimes you should not fire immediately as soon as an enemy enters your sight from a safe distance. Spend like a few seconds to ascertain the situation, check and predict their movement. This momentarily delay might be crucial, or even a deciding factor between a hit and a miss. For example, if an enemy is moving to the right, you can place your cursor on his way and only fire when he has entered your cursor's area.
Taking bullet drops and bullet speed into consideration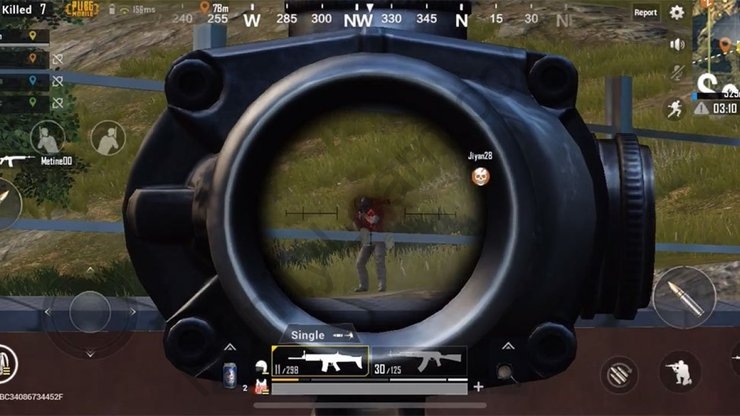 Some longer-range weapons such as the sniper rifles have slow bullet speed – which means the bullet would take longer to hit the designated location. To use those kinds of guns effectively, you have to circumvent their weaknesses by predicting the enemy movements.
Adjust your aim to compensate for the bullet drops by aiming a bit higher than your intended target – if you are gunning for a headshot, aim a bit higher.
Customize Your Settings to Aim Better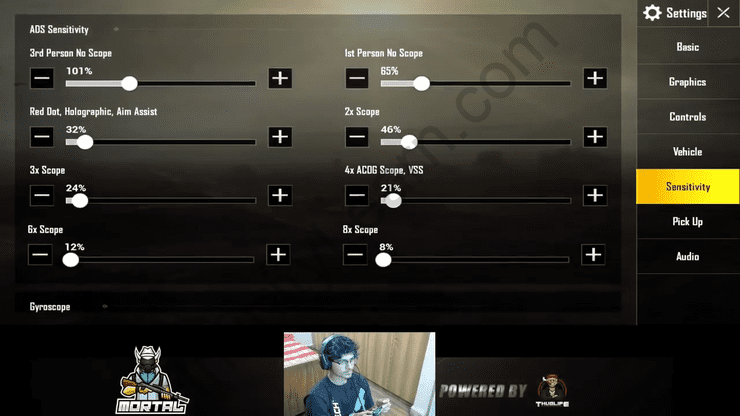 Change the game's settings to your own preference would assist you heavily in aiming and moving around in-game. Every small detail is important, even the cursor colors.
Changing your device's sensitivity can assist heavily in quite a few situations, as lower sensitivity would be the best setting for close quarter combats while higher sensitivity is best for long-distance. The reason behind this is that you would need a stable cursor for the moving enemies in close range – on longer-range however, you would have to be quick to be able to follow enemies movement.
Pick one of the two shooting options – the second one is easier to use, as you can both shoot and aim with just one finger.
Tracking is Best to Hit Enemies in Close Combat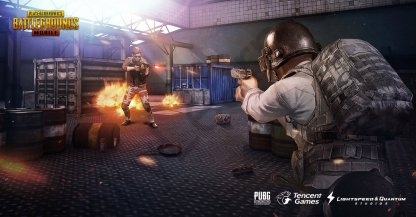 The closer the enemy, the easier it is to follow their movements as they'll be bigger targets. Turn on your burst fire or full auto mode to gun them down quickly!
Top 10 PUBG Weapons
How to Move + Shoot + Aim + Peek simultaneously Using Two Thumbs | No need for claw anymore! PubgM
How To Set Up A Successful Ambush In PUBG Mobile
Camping and set up ambushes are the best ways to get a Chicken Dinner in PUBG Mobile – this guide would list out various useful tips and tricks for you to recreate this strategy.
Setting up a trap and flank from multiple directions are amongst the core strategies for taking out the enemy squads in PUBG Mobile – or even opponents in duo or solo mode. Ambushes are not hard to set up, however, it would require some map knowledge and coordination between you and your teammates. While ambushes in solo mode are possible – the strategy is way more effective with an extra hand or two in Duos or Squads.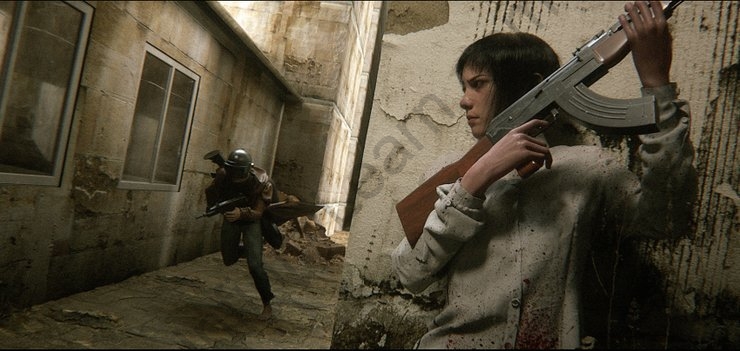 Our basic guide below would give you a general idea of how to create an ambush and gain advantages in combat.
Firstly, you would have to pick a location. There are a lot of good camping locations in PUBG – and many more that you can create by yourself. However, there are a few simple rules that could make a successful ambush.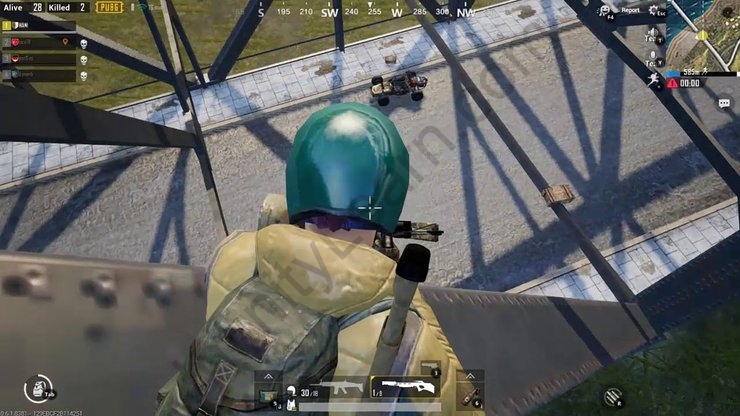 You have to put yourself in the enemies' shoes: where would they go first when approaching a building? Where would the enemies go when the blue zone is spawned so far from this location. With that knowledge in mind, you can either use a jeep to block the bridge for a bridge camp or stand on top of the stairs waiting for enemies to poke their head up. Remember that the hunter can also become the hunted – if you picked a large building with many exits, there would be times that the enemy slips through your traps and flank you.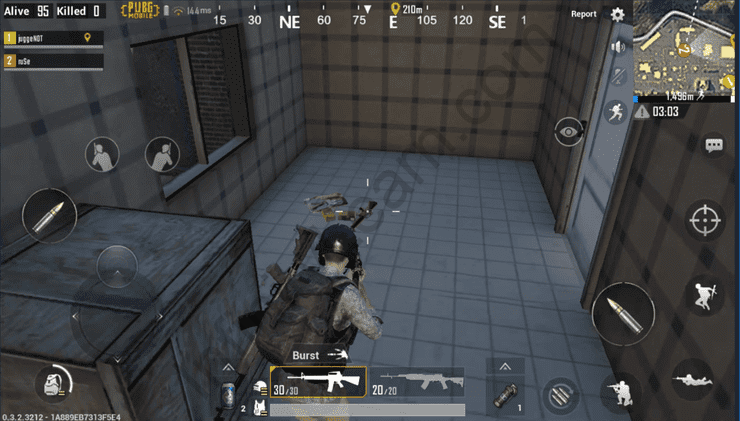 Secondly, you can make use of their psychological weakness: Greed. Dropdown a gun or a medkit and wait nearby for unsuspecting enemies to fall into your trap. In Duo or Squad mode, the airdrops might also be a great place for an ambush as well, as the enemies would be too focused to get their hand on the sweet loot instead of looking out for a trap. You would need to prepare yourself for a fight, however, as many enemies would be attracted to this as well.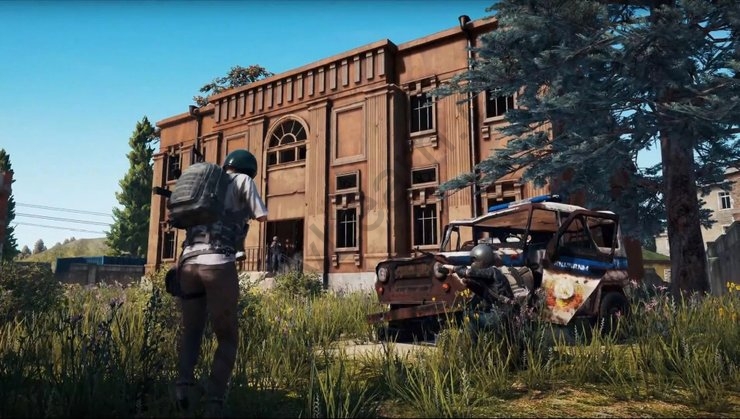 Lastly, be patient. PUBG is a Survival Battle Royale game – you can just play by yourself until much later in the match when the safe zone shrinks. Sometimes you don't even have to get the loots, as killing your enemies and picking up the gears from their cold dead body is way easier. Pick a place to lie down and set up your camp – you would be on the top sooner or later.
Top 10 PUBG Mobile Players in India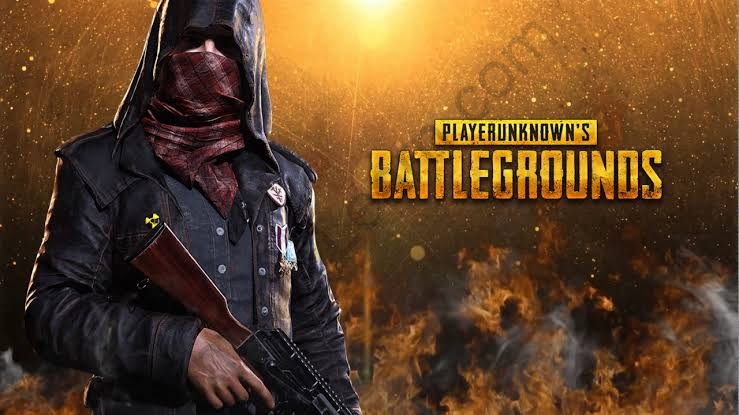 Receiving 9 awards and being nominated over 25 times, PlayerUnknown's Battlegrounds or PUBG by PUBG Corporation of South Korean developer Bluehole Inc., has taken the world by storm. This critically acclaimed multiplayer online battle royale video game designed by Brendan Greene has turned the gaming industry upside down for good.
Making over US$4.6 billion approximately within the first 6 months of it's launch on March 2017, PUBG became one of the most watched and played video games on platforms like Twich and YouTube. Soon on 9 February 2018, PUBG mobile was launched by PUBG corporation and Tencent Games.
This video game brought a new era of gaming and live streaming with opportunities for thousands of streamers around the world. While everyone is having fun with this game, how could have India stayed any behind having so many die-hard PUBG fans? With excellent gameplays and entertaining interaction skills, Indian PUBGM streamers have won hearts of millions. We have listed top 10 players/streamers focused on playing PUBG mobile.
Top 10 Best & Beloved PUBG Mobile Players in India
MortaL
Who doesn't know the heart of Soul clan, aka Naman Mathur. He started his YouTube channel on 15 September, 2016. The first videos that he posted on his channel were of his gameplays of Mini Militia. He soon got viral from his absolute epic gameplay video clips of PUBGM.
MortaL plays PUBGM on tab and those of you who are not aware enough, you might need to watch out if this guy is put in the same server as yours for how stunningly excellent he is at what he does. Mathur undoubtedly is one of the most respected PUBGM streamers on YouTube in India.
Poor gamer clan
aka Mayank Yadav from Lucknow started his YouTube gaming journey on 25 December, 2017. The first few videos he uploaded was of his gameplay of the video game Rules of Survival. He soon then started playing PUBGM and within a year, Yadav gained enormous fame and affection because of his gameplay, down-to-earth nature, positive attitude and sense of humour.
Today beloved Padulal is one of the most successful and loved streamers on YouTube India.
CarryisLive
"Toh kaise hain aap log"? This man needs no introduction and if you don't know him yet, you're missing out on some great YouTube gem. aka Ajey Nagar from Faridabad, India is one of the biggest Youtubers in the nation. He started his channel on 9 Jan, 2017. He is one of the earliest progressive video game streaming channels in India. Call him a pioneer.
With a witty sense of humour Carry has got his audience rolling on the floor. He is one of the most renowned Youtubers and streamers in India today.
Dynamo Gaming
"Patt se headshot". Does that sound any familiar to you? We all love don't we? Aditya Sawant aka Dynamo is one of the biggest gaming content creators on YouTube India.
Sawant again is one of the earliest gaming streamers in India. He took his first step into gaming on 24 March, 2015. He started playing PUBG on 2017 and since then there has been no turning back him for him.
The RawKnee Games
is a comedic roast channel on YouTube owned by The RawKnee aka Rony Dasgupta from Mumbai. He created his gaming channel called and stepped into the world of YouTube gaming on 4 April, 2017 playing FIFA.
Starting from video games like CSGO to games like Mad Max, RawKnee is no behind when it comes to trying out different types of video games. His mad gameplay, energetic humour and absolute unique commentary makes him stand out and is one the best Indian gaming streamers on YouTube.
BeastBoyShub
started his channel on 24 September, 2016. He did not start as a gaming channel exactly, but he soon began posting videos of his gameplays of various video games. He set his foot into PUBG PC by uploading his gameplay videos on 2017 after which he gained a wide range of followers.
He doesn't just plays PUBG or PUBGM, but he also other experiments with video games of different genres like Granny, Resident Evil, Evil Within, Walking Dead and Tomb Raider.
BeastBoyShub is definitely one of the biggest gaming channels on YouTube in India and the funny Hindi commentaries just keeps adding to the goodness.
Kronten Gaming
Chetan Chandgude aka started his streaming career on 4 March, 2018. The first video he streamed was of him playing PUBG. Within no time Kronten rose to fame because of his great interaction skills with his audience and his very well known 'rush gameplay'. This streamer with an uncountable number of 'chicken dinners' has a massive fan following and is undoubtedly one of the most supported gamers in India.
Cosmic YT
Inderpal Singh aka is again one of the most well known PUBGM streaming gamer on YouTube in India.
Singh started his channel on 5 March, 2017. His first video was of him live streaming his gameplay of Grand Theft Auto V or GTA V. He played games like GTA and Resident Evil 7 for the first few months, soon then he started streaming PUBGM which caught more and more eyes for him everyday which just keeps growing and growing. His killer gameplay at PUBG mobile and his polite nature are some of the examples of his many good traits that makes his fans absolutely love him.
MDisCrazy
is one of the few famous Indian PUBGM streamers who was absolutely adored by his fans within no time. Starting his channel not too long ago, he surely is one of the most promising YouTube gamers in India. He uploaded his first video of his PUBGM gameplay highlights on 6 July 2018 which got a lot of attention for of his rad FPP/First Person Perspective gameplay.
He often plays with some other Indian YouTube streamers like Ron Gaming and Cosmic YT.
Ron Gaming
from Gandhinagar, Gujrat is one of the most well known and versatile gaming channels on YouTube in India. He started his channel on 30 July 2016. The first video he uploaded was of his GTA V gameplay. Initially, he played video games like Rainbow Six Siege, Destiny 2, Far Cry, Dead By Daylight, Ark Survival and of course GTA V. He started streaming PUBG in the year 2018 and today with a large fan following Ron is one of the most down to earth and prestigious gamers on YouTube.
Note: Dates mentioned are according to the oldest uploaded video on their channels.
PUBGM, PUBG Xbox update, PUBG reddit, PUBG update, PUBG mobile, PUBG Xbox one, PUBG hack, PUBG mobile game, PUBG hacks, PUBG mobile bots, most kills in PUBG game, PUBG mobile update, pubg mobile official, pubg mobile tips, pubg mobile on pc, pubg India, best pubg server for India, pubg lite India, pubg t-shirt India, pubg tournament India, pubg mobile India, pubg price in India, pubg update in India.