JEE Crash Course: We all know that the JEE Main Session 1 examination will be conducted on January 24, 25, 27, 28, 29, 30 and 31, 2023. JEE 2023 will be one of the most difficult engineering exams in recent years. The number of students appearing for the exam is expected to be significantly higher than in previous years, and the difficulty level is also expected to be higher. To ensure that you are able to crack the exam, it is important that you start preparing for it well in advance.
One of the best ways to prepare for JEE 2023 is to join a crash course. These courses are designed to help you master the concepts and skills that will be tested in the exam. They also provide you with an opportunity to practice your problem-solving skills under time pressure.
If you are looking for a crash course to help you prepare for JEE 2023, then you should check out JEE 2023 Crash Course from Infinity Learn. This course is designed by experts who have years of experience in helping students crack engineering exams. The course material is comprehensive and covers all the important topics that will be tested in the exam.
The JEE Crash course from Infinity Learn helps students effectively prepare for JEE 2023 while guaranteeing success. Additionally, it also ensures that they are well-versed with the syllabus and the exam pattern. Moreover, they will help students access to solve previous years' papers, mock tests and as many practice questions as possible.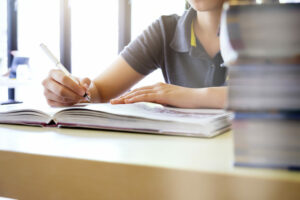 The Key Features of the Course
Prepare for JEE Mains and Advanced in its entirety.
Hours of video lectures, unlimited JEE-level practice problems for both mains and advanced, exams, assignments, and study resources, including clear and concise notes for simple review, are included in the JEE crash course. Bookmarking feature for easy access to all of these resources.
Doubts can be cleared at any time.
With the assistance of specialists, students can clear their problems. Students will also benefit from the detailed step-by-step solutions provided for all JEE-level questions.
Unlimited practice papers, mock exams, and the All India Test Series (AITS) will ensure you get enough practice to improve your JEE Mains and JEE Advanced problem-solving skills. Before the final test, students have plenty of time to revise.
Feedback and evaluation regularly.
During the JEE 2023 crash course, you will be assessed and given feedback regularly. The JEE exam structure and syllabus are carefully followed in all performance assessment exams. In the meantime, students can review the feedback and identify their weak areas to focus on improving.
Test Series In India (AITS)
We are providing a virtual JEE assessment experience to enable students to evaluate where they stand in preparation. They can put themselves to the test against kids from all over the country. The All India Test Series will also assist you in identifying crucial areas for improvement and determining how to improve your performance.
Students will also receive recommendations on how to improve and out-of-the-box exam preparation tactics from experienced faculty members, making it simpler to pass IIT JEE Mains and Advanced exams.
Overall, we are breaking away from the traditional classroom structure with this online Best JEE Main and Advanced 2023 Classes and employing the newest digital technology to offer a more individualized learning experience. As a result, IIT aspirants can keep focused on their objectives.