It is well-known that students who wish to pursue medicine must undergo a rigorous selection process. The National Eligibility cum Entrance Test, popularly known as NEET, is the gateway to getting into medical colleges in India. Many students appear for this exam every year, but only a few manage to get through.
NEET preparation requires a lot of dedication and hard work. It is essential to start preparing for the test well in advance. With a few months left for the NEET 2023 exam, students must fasten their pace to prepare. Are you a NEET aspirant appearing for NEET 2023 and looking to enter India's top medical colleges? Are you overwhelmed with how to prepare for the exam in the last few months? This is where NEET crash courses come into the picture.
A crash course for NEET is a short-term intensive course designed to help the students score well in the examination. Our subject-matter specialists created this crash course to assist NEET aspirants in efficiently preparing for NEET 2023.
The Key Features of the Course
Prepare for NEET in its entirety.
Hours of video lectures, unlimited NEET-level practice problems, exams, assignments, and study resources, including clear and concise notes for simple review, are included in the NEET crash course. Bookmarking feature for easy access to all of these resources.
Doubts can be cleared at any time.
With the assistance of specialists, students can clear their problems. Students will also benefit from the detailed step-by-step solutions provided for all NEET-level questions.
Unlimited practice papers, mock exams, and the All India Test Series (AITS) will ensure you get enough practice to improve your NEET problem-solving skills. Before the final test, students have plenty of time to revise.
Feedback and evaluation regularly.
During the NEET crash course, you will be assessed and given feedback regularly. The NEET exam structure and syllabus are carefully followed in all performance assessment exams. In the meantime, students can review the feedback and identify their weak areas to focus on improving.
Test Series In India (AITS)
We are providing a virtual NEET assessment experience to enable students to evaluate where they stand in preparation. They can put themselves to the test against aspirants from all over the country and leverage their potential. The All India Test Series will also assist you in identifying crucial areas for improvement and determining how to improve your performance.
Students will also receive recommendations on how to improve and out-of-the-box exam preparation tactics from experienced faculty members, making it simpler to pass the NEET 2023 exam.
Overall, we are breaking away from the traditional classroom structure with this online Best NEET 2023 Classes and employing the newest digital technology to offer a more individualised learning experience. As a result, NEET aspirants can remain focused on their objectives.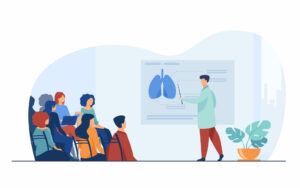 NEET crash course is a short-term intensive program designed to cover the whole syllabus in a short amount of time. Our specialists created it to give you an edge in the competition.
This crash course is designed for students who wish to prepare for the NEET exam in 2023. The course covers all the important topics that are essential for the exam and provides ample practice questions for students to test their understanding. The course also includes tips and strategies for tackling the NEET exam effectively.
Also Read: Download Previous Year Papers
Taking NEET 2023 courses right after your 12th board exam will assist NEET applicants in putting their knowledge of principles to good use and applying it to various challenges. This could now be a critical factor in scoring well on the entrance exam and distinguishing yourself from the competition.
Want to prepare for NEET 2023 at home under expert supervision? Are you looking for the best crash course for NEET 2023? Get the advantage for your NEET preparation online by joining the Infinity Learn NEET Crash Course Online Program.
NEET crash course 2023 from Infinity Learn is specially designed and led by experts with a perfect strategy and systematic approach.
Join the course today to start your NEET preparation.