Introduction to Polymers
Polymers are large molecules composed of many repeated, small molecules called monomers. The repeating monomers in a polymer are usually held together by covalent chemical bonds. There are many different types of polymers, each with a unique set of physical and chemical properties. Polymers can be natural or synthetic.
The first synthetic polymer, called Bakelite, was created in 1907 by Leo Hendrik Baekeland. Bakelite was an early plastic that was used to make products such as telephones, radios, and kitchenware. Today, there are many different types of synthetic polymers, including plastics, rubber, and textiles.
Natural polymers include proteins, DNA, and carbohydrates. These molecules are essential for life and are found in all living things. Proteins are the largest and most complex type of natural polymer. They are made up of amino acids, which are the building blocks of protein. DNA is the genetic material of all living things and is made up of nucleotides. Carbohydrates are important for energy storage and cell signaling.
Polymers have many useful properties. They are strong yet lightweight, making them ideal for use in products such as cars and airplanes. They are also durable and can withstand a lot of wear and tear. Polymers can also be molded into different shapes, which makes them versatile for a variety of applications.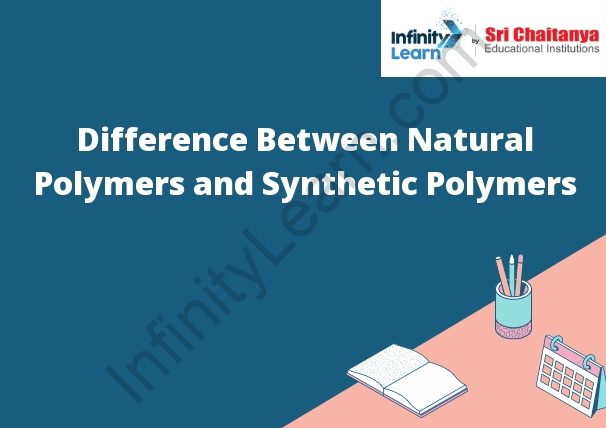 What is Natural Polymer?
Natural polymers are polymers that are found in nature. The most common natural polymers are proteins, polysaccharides, and DNA.
What is Synthetic Polymer?
A synthetic polymer is a man-made polymer. It is made by chemically reacting two or more small molecules, called monomers, to form a larger molecule, called a polymer. The small molecules used to make synthetic polymers are usually derived from petroleum or natural gas.
Difference Between Natural and Synthetic Polymers
A polymer is a molecule made up of many repeated units. The units can be the same, or different. There are two types of polymers: natural and synthetic.
Natural polymers are made by living things. They include proteins, DNA, and cellulose.
Synthetic polymers are made by chemists in a lab. They include plastics, nylon, and Teflon.
Difference Between Natural and Synthetic Polymers
The difference between natural and synthetic polymers is that natural polymers are composed of molecules that are found in nature, while synthetic polymers are composed of molecules that are artificially created in a laboratory.
I'm sure this has been asked before but I can't seem to find it.
I am making a cake for a friend and I want to make it look like a rose. I have never done this before and I don't know how to start. Can someone help me?
Examples of Natural Polymers
cellulose, chitin, collagen, elastin, keratin, lignin, pectin, starch, sucrose
Need of Studying Polymers
Polymers are widely used in various industrial and commercial applications. However, the polymer industry is still in its nascent stage and there is a need for more research on polymers.
The study of polymers can help us to understand the various applications of polymers and the factors that affect their properties. It can also help us to develop new and better polymers for various applications.