Some Important Compounds of Boron
Boron is found in nature as borates. Borates are salts of boric acid and the most common borate is sodium borate. Boron is also found in boron carbide and boron nitride. Boron carbide is a very hard material and is used in armor piercing ammunition. Boron nitride is a very good insulator and is used in electronic equipment.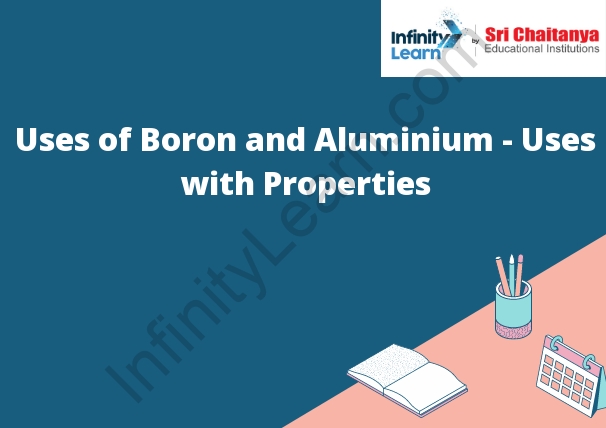 Properties of Boron
Boron is a chemical element with the symbol B and atomic number 5. It is a hard, black, lustrous crystalline solid. Boron is the fifth most common element in the Earth's crust. It is found primarily in the mineral borax. Boron is a semiconductor and has a low resistance to electricity. It is also a good thermal conductor.
Uses of Boron
Boron is used as a neutron absorber in control rods in nuclear reactors.
Boron is also used as a dopant in semiconductors, and as a neutron absorber in nuclear reactors.
What is Aluminium?
Aluminium is a silver-white metal that is soft, light, and corrosion-resistant. It is the most common metal in the Earth's crust and the third most common element, after oxygen and silicon. Aluminium is found in many minerals, but most of the world's aluminium is produced from bauxite, an ore that contains aluminium oxide.
Properties of Aluminium
Aluminium is a light and strong metal. It is also non-toxic and does not corrode in the presence of moisture.
Uses of Aluminium
Aluminum is a versatile metal that has a variety of uses. Some of its most common uses include:
-Making cans for food and drinks
-Building aircraft and spacecraft
-Making cars and other vehicles
-Making appliances and other household items
-Making tools and other hardware
For more visit Aluminium Hydroxide – Properties, Structure, Preparation and Uses