Table of Contents
Structure of the Human Eye
Working of the Human Eye
Summary
Did You Know?
What's Next?
In the previous segment, we learnt about the phenomenon of Refraction of light using lenses. In this segment, we will learn about parts of the human eye.
What is the Structure of the human eye?
The human eye is roughly spherical and is made up of the following parts:
Cornea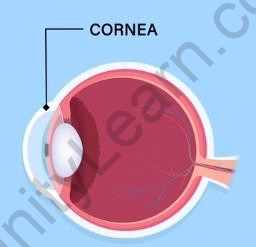 Cornea
The cornea is the outer layer of the eye which is white in colour and transparent. It protects the inner parts of the eye and acts like a tough front wall of the eye, protecting the interior of the eye from accidents and also prevents foreign particles from entering the eye.
Iris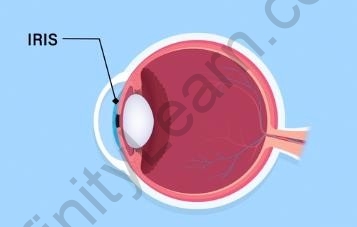 Iris
Behind the cornea, there is a dark muscular structure called the iris. Iris determines the colour of the eye. It controls the amount of light entering the eye by enlarging or shrinking and thereby adjusting the size of the pupil.
Pupil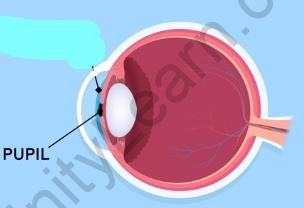 Pupil
Pupil a small opening at the centre of the iris for the light to enter.
Convex lens