Introduction
Our body is said to be our most priceless possession, and taking care of something that precious has to account for the highest position on our priority list. Here, we go on to talk about how a healthy and fit lifestyle would be the best investment you make for your first home, your body.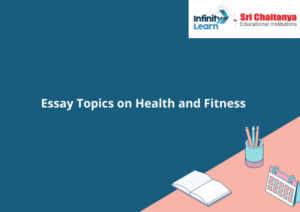 The World Health Organization defines health as "a state of complete mental, physical, and social well-being." The best part of this definition is that all three of these states go hand in hand. Good physical health will have to work in tandem with comparatively stable mental health to improve the standard of your lifestyle. Below are six essay topics pertaining to the effects of mental health on overall well-being:
Debate the taboo around mental health in our society.

Examine the effects of academic anxiety on student performance.

Discuss the importance of stable mental health for being physically and socially fit.

Elaborate the positive impact exercising can have on brain functioning.

Can yoga enhance both mental and physical fitness?

Explain how a mentally ill individual might lack in social situations.
Although genetics and environment certainly play a significant role in maintaining our health status, preservation plays the lead role and can only be accomplished through a fit body. History stands proof that a fitter student will thrive in all fields, be it academics, sports, or other cognitive performances.
Achieving that level of fitness is easier said than done, though. It asks for discipline, good nutritional choices, and the willingness to do better in life. Sticking to a balanced diet seems to pose a massive problem for this generation, especially when multitudes of appealing solutions face you at every turn that is tastier and more affordable at times. Here are five compelling essay topics that delve into the moral compulsions of a fit individual:
How important is it to stick to a routine for maintaining health?

Explain how a disciplined individual thrives in comparison to one with a sloth-like mentality.

Elaborate on adaptive habits that help better one's lifestyle.

Unearth the importance of a stable environment for overall well-being.

Dig into the daily requirements of an individual willing to inculcate fitness in their lifestyle.
Living in a technologically advanced world draws students to a more sedentary lifestyle, and juggling our priorities hardly ever leaves us with the luxury of time to invest in regular physical activities. Students of this age lead busy lifestyles and often fail to inculcate any exercise into their jam-packed schedules. Exercising proves to be one of the most superior forms of taking care of your health. It lifts your mood and helps resist depression, leaving you with a feeling of euphoria. Slowly but surely, it can even improve brain functioning.
As negligible as it sounds, sleep plays an even more significant role in an individual's well-being. Researchers all over the world strongly recommend eight-to-twelve-hour sleep cycles. Providing your body with adequate amounts of rest is almost as important as physical activity.
If you want to maintain your health and stay in shape, it's essential to be proactive about it. Keep healthy snacks to eat at home or school, stay hydrated throughout the day, and aim for a nutritionally dense diet. A solid commitment to an exercising schedule on at least four days of the week is a must. You don't have to enroll at the gym for this — any activity you like can become part of your routine, such as cycling, running, brisk walking, aerobics, yoga, and so on. Below, we have gathered a few more essay topics related to health:
Uncover the benefits of physical activities in a student's day-to-day life.

What is the need for a balanced diet and how to achieve it?

Talk about the drawbacks of a tech-savvy generation.

Expose the ignorance towards sleep cycles in today's busy world.

Explain the long-term benefits of a well-exercised body.
Alongside the obvious benefits, there are additional advantages to keeping up a fit lifestyle. Immunity to chronic diseases, increased memory capacity, stress reduction, enhanced confidence, and performance in all fields count for only a few of them. The work we put in today will bottle up to be the strength we harness tomorrow.
The choice is yours to make. You can take this as your cue to begin the journey to total wellness. Challenge your brain and body, and put your best foot forward. As quoted by Gene Tunney, "Exercise should be regarded as a tribute to the heart."