Table of Contents
Introduction to Vermicomposting
– Earthworms
Summary
Did You Know?
What's Next?
In the previous segment, we learned about Garbage and types of wastes. In this segment, we will learn about Vermicomposting.
What is Vermicomposting?
Red worms, scientifically addressed as Eisenia fetida, are a special type of earthworms that are used to degrade wastes and obtain useful organic substances called compost. This process is called Vermicomposting.
Why are earthworms called farmers' friends?
The red earthworms help in making good fertilizers from the soil. They feed on the soil and in turn give out wastes which are rich in organic nutrients. These wastes or worm castings act as manure for the soil, increasing the soil quality. This is why they are referred to as farmers' friends.
Organic wastes like the fruit peels, leftover food, dried leaves and other agricultural wastes are food for these earthworms.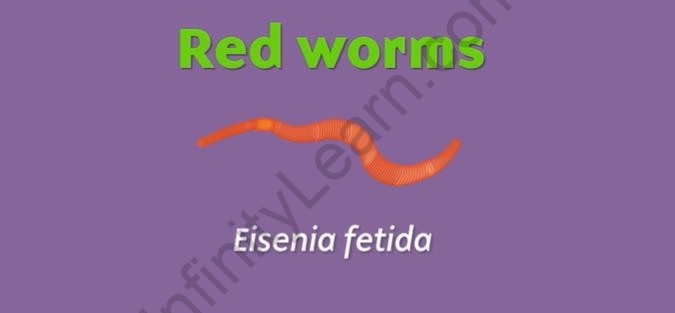 Red worms
Summary
| | |
| --- | --- |
| Vermicompostin g | Vermicomposting is the process in which red worms (Eisenia fetida) are used to degrade wastes and obtain useful organic substances called compost. |