Table of Contents
Pictograph
Summary
What's Next?
In the previous segment, we learnt about Tally marks. In this segment, we will learn about Pictographs.
What is a Pictograph?
A Pictograph is a diagram or a figure representing data through pictures.
For example, below is a pictograph showing the number of books in a cupboard.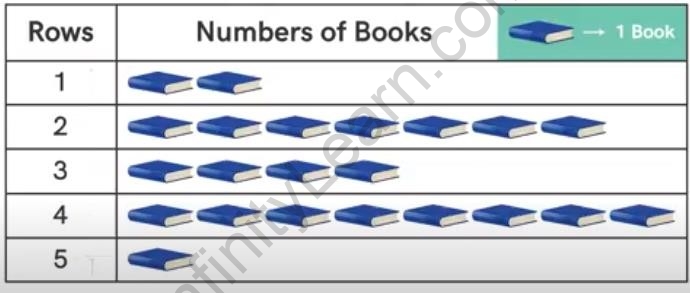 Pictograph example 1
Each row represents different shelves of the cupboard, and every picture of a book represents a single book. From this representation of data we get the following information: