Table of Contents
Switch
Components of an Electric Circuit
Summary
What's Next?
In the previous segment, we learnt how electricity flows through a circuit. In this segment, we will learn the components of an electric circuit.
What is a Switch?
A switch is an electrical component which can make or break an electrical circuit automatically or manually.
Components of electric circuit
In our house, all the switches connecting different appliances are present on a switchboard. And all these appliances work because of some circuit being completed.
Consider the simplified version of an electric circuit for any appliance in our house.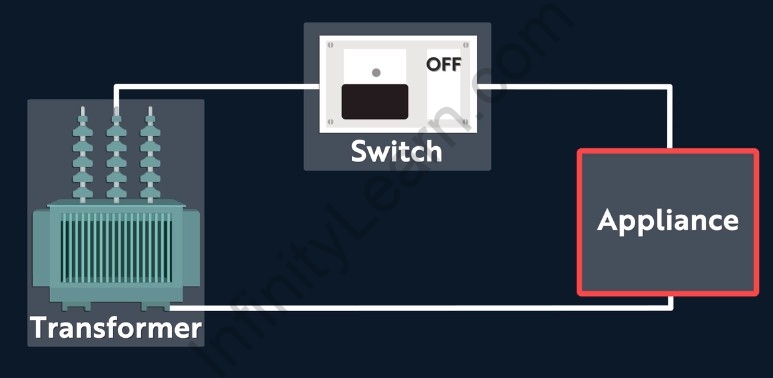 Electric circuit
This electric circuit has three components:
Transformer
Switch
Appliance
All these components are connected as shown in the figure.