Table of Contents
Circular Motion Definition
Rotational Motion Definition
Circular Motion and Rotational Motion Difference
Summary
Did You Know?
What's Next?
In our previous segment, we learned about motion and the first type of motion, which is
Rectilinear motion.
In this segment, we will learn about the other types of motion – Circular motion and Rotational motion.
What is Circular motion?
The motion of an object along the circumference of a circle is a Circular motion. It can also be defined as the motion of an object moving in circles.
An object tied to a rope and swirled in circles, satellites orbiting the Earth are some examples of circular motion.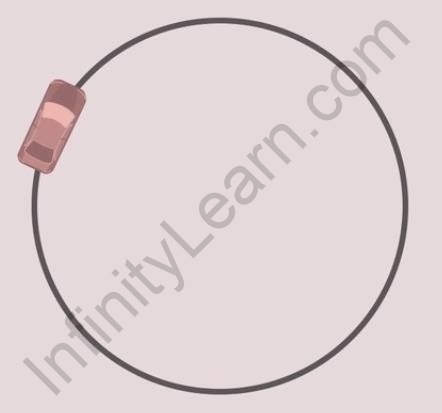 Car moving in circular motion
What is Rotational motion?
A body spinning about a fixed point is said to be in Rotational motion. This fixed point is called the Axis of rotation.