NCERT Solutions for Class 6 English are designed to assist students in understanding the concepts and analyzing the poems and prose in the textbook. We offer these solutions in PDF format, which students can download for free. These solutions can teach students how to write the finest answers. The NCERT Solutions provide detailed explanations and chapter-by-chapter questions and answers to aid students in preparing for the English exam.
Poetry is one of the subjects in which students struggle since poems are never literal and always have a hidden, deeper meaning. As a result, when the author's message and point of view are given to the learner via NCERT Solutions, it becomes easy.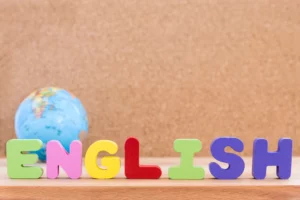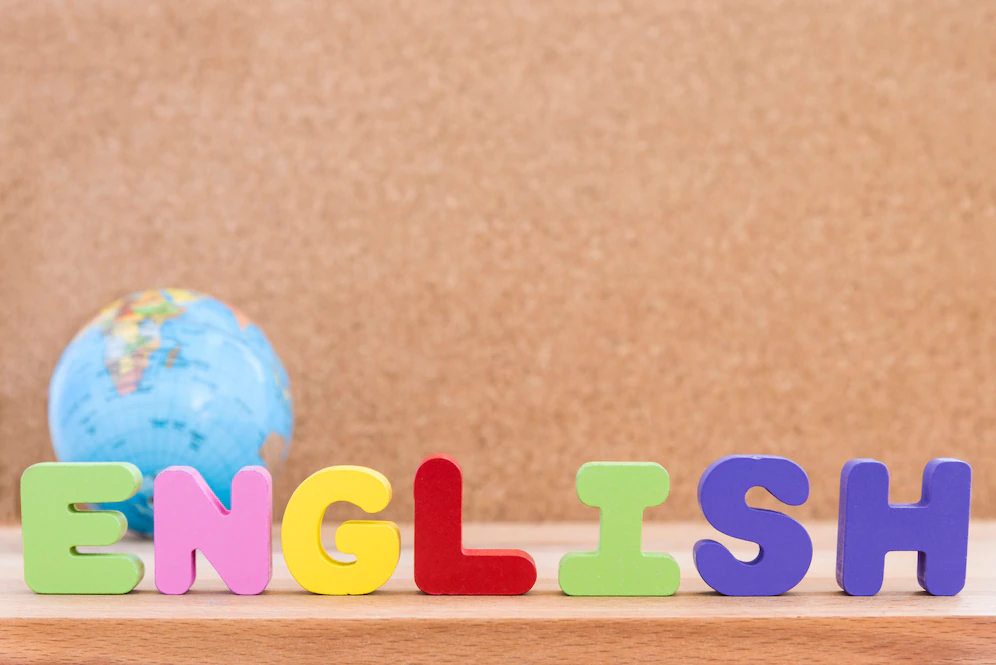 English is an important component of the NCERT curriculum. It is given equal weight in the curriculum as any other topic. The National Council of Educational Research and Training (NCERT) publishes classic publications mostly used in the CBSE board curriculum. Many other state boards are now using NCERT books as their curriculum. As a result, students may become stuck in some exercises or in-text questions.
Previously, if a student was stumped on a question, they had to wait until the next day to ask their teachers for help. However, this may now be accomplished in a matter of seconds. All of the questions will be answered in a step-by-step manner.
NCERT Solution Class 6 English, available in PDF format on this website, has been vetted by Infinity Learn's experienced faculty. The NCERT Solution Class 6 English PDF contains answers to all the exercise problems and in-text questions from the NCERT textbook for Class 6 English. Because the assignment questions will be based solely on the books, these NCERT solutions can assist students with their tasks.
You may also get NCERT Solutions for Class 6 Maths and NCERT Solutions for Class 6 Science to help you revise the entire syllabus and improve your test scores.
NCERT Solutions for all courses and classes, so students no longer have to worry about missing a question. Students will receive step-by-step answers to all of the questions, ensuring that all of their questions are answered. These NCERT solutions have an advantage over reference or guide books because they are free. The NCERT solution for Class 6 English is also available in PDF format below, which may be downloaded and used offline at any time.
Class 6 English Supplementary Textbook, A Pact with the Sun solutions:
Class 6 English A Pact with the Sun Chapters
Two NCERT books cover the CBSE English syllabus for Class 6. Honeysuckle, the first book, is the leading book for Class 6. The second book, a Pact with the Sun, is a supplementary book for NCERT Class 6 English. Honeysuckle features ten chapters and eight poems, with an additional ten chapters in the supplementary book. These books can help pupils improve their English language skills.
Questions from both of these books are covered in the final exams. As a result, NCERT solutions become a valuable resource for all students. These will give kids the most accurate answers to all of their questions. Students can use these questions to help them prepare for their examinations and get good grades.
All NCERT Solutions for Class 6 English are in PDF format in the following chapters of the respective books. Students can acquire NCERT Solutions for Class 6 English by clicking on the PDF links below for the relevant chapters. We have NCERT solutions for both "Honeysuckle" and "A Pact with the Sun," which are NCERT books for Class 6 English. All you have to do is click on the PDF link for the chapter you want to download, and your file will be downloaded.
English Honeysuckle NCERT Solutions for Class 6
Chapter 1:

Who Did Patrick's Homework PDF?

Chapter 2:

How The Dog Found Himself A new master PDF

Chapter 3:

Taro's Reward PDF

Chapter 4:

An Indian American Woman in Space PDF

Chapter 5:

A Different Kinds of School PDF

Chapter 6:

Who I Am PDF?

Chapter 7:

Fair Play PDF

Chapter 8:

A Game of Chance PDF

Chapter 9:

Desert Animals PDF

Chapter 10:

The Banyan Tree PDF
NCERT Solutions For Class 6 English Honeysuckle Poem
Chapter 1:

A House, A Home PDF

Chapter 2:

The Kite PDF

Chapter 3:

The Quarrel PDF

Chapter 4:

Beauty PDF

Chapter 5:

Where do all the Teachers Go PDF

Chapter 6:

The Wonderful Words PDF

Chapter 7:

Vocation PDF

Chapter 8:

What if PDF
NCERT Solutions for Class 6 English A Pact With the Sun
Chapter 1:

A Tale of Two Birds PDF

Chapter 2:

The Friendly Mongoose PDF

Chapter 3:

The Shepherd's Treasure PDF

Chapter 4:

The Old-Clock Shop PDF

Chapter 5:

Tansen PDF

Chapter 6:

The Monkey and Crocodile PDF

Chapter 7:

The Wonder Called Sheep PDF

Chapter 8:

A Pact with the Sun PDF

Chapter 9:

What Happened to the Reptiles PDF?

Chapter 10:

A Strange Wrestling Match PDF
How to Prepare for the NCERT English Class 6 Exam?
As previously said, each subject requires unique and distinct preparation. English preparation is likewise distinct from that of the other disciplines. Knowing how to study can make a significant difference in one's grade. Let's have a look at some English exam preparation recommendations.
Completely read the NCERT textbook. The first and most important step is reading the complete textbook and reviewing the CBSE English Syllabus for Class 6. Each chapter should be read in as much detail as possible. If necessary, review it again and highlight all relevant points. Before looking into any other reference book, this should be done.
Respond to the questions in the textbook. These questions tend to come up again and again in the final test. Preparing for these questions might also serve as a self-test to determine whether or not one has grasped the material in the chapter. If you have any concerns about a question, quickly consult Our Class 6 English solutions to clear them up.
Our solutions for the 6th standard English guide PDF may be found here. Even if you've answered all the questions, go through them again. It will aid in the rechecking of these replies as well as the identification of weak regions. Make sure you pay attention to details that you may have overlooked previously.
Every day, practice. Practicing languages daily is critical. Nothing can take the place of perseverance and hard work. English may be rewarding and enjoyable with regular practice and adequate instruction.
Read books and newspapers: Reading news clippings, articles, blogs, and books will help you expand your vocabulary and improve your language skills. This will not only teach children how to create new words, but it will also encourage them to use their imagination and creativity.
NCERT Solutions for Class 6 English has a number of advantages.
NCERT is the most extensively used textbook for all board exams. As a result, students are assigned NCERT homework, and those questions are directly asked in the examination. As a result, NCERT solutions can be used for homework and exam preparation. NCERT Solutions for Class 6 English will give kids an understanding of the problems and how to answer them.
The advantages of the NCERT Class 6 English Solutions are discussed. NCERT solutions have been meticulously written by competent teachers and are available below.
The chapter answers are written and presented in the same sequence as the textbook. As a result, they are referring to them as It goes over every figure of speech and any references and hidden meanings. From the standpoint of the examination, these are critical. These references will quickly be understood and analyzed by students on their own.
All of the solutions are available for free on the website. These free solutions are crucial for preparation because they teach pupils how to create the finest replies. Students can compose their replies and respond to various questions over time.
What Are the Benefits of Infinity Learn Study Material for Students?
NCERT solutions are provided free of charge by Infinity Learn to all students. Because questions are directly asked from NCERT, NCERT solutions are quite valuable for all pupils. For a better grasp of the chapters and topics, The following items are included in the study materials:
Solved question papers from previous years.

For practice, here are some sample question papers.

NCERT Solutions are available for all chapters and classes.

For a variety of exams, video lectures are available.

Provides free reference book solutions.

Exemplar books and solutions from NCERT are available.

Important questions and Revision notes for each chapter are accessible for free.
Frequently Asked Questions
Question: Write down some key points from the chapter "An Indian-American Woman in Space: Kalpana Chawla" on paper.
Answer: The following are some long-answer questions that can be derived from this chapter:
Write Kalpana Chawla's biography. 5 points

Explain the mission in which Kalpana Chawla perished. 5 points

Why is Kalpana Chawla a role model for millions of Indian women? 5 points
Question: How do you compose full-score replies in English?
Answer: You must adhere to a few guidelines to receive full marks on a response. The following are the points:
Within the word limit, write your response. Your marks may be deducted if your answer is short or too long.

Make sure you don't make any grammatical mistakes. Every single mistake might cost you a point.

Maintain a strong vocabulary. This will give the teacher a positive impression.

Handwriting is a crucial aspect of English tests; therefore, make an effort to write legibly.
Because English tests might take a long time to complete, make sure you go at a good speed and finish 15-20 minutes ahead of schedule. This will assist you in going over all of the questions again.
Question: Where can I find the most recent CBSE Syllabus for Class 6 English for 2021?
Answer: Follow the steps below to acquire the most recent CBSE Syllabus for Class 6 English for the year 2021:
Click on CBSE Syllabus for Class 6 English.

You've arrived at the Infinity Learn English Syllabus website for Class 6.

Scroll down to find the chapters for each book you'll need to do well on your exam this year. These are available for no cost.

You'll also find section-by-section weightings here.
What are the most significant chapters in the English curriculum for 6th grade?
All of the chapters are equally important. As a result, none of the chapters can be classified as crucial. However, there are critical questions for each chapter that are easily accessible.
What was the significance of the shop's name, Lucky Shop?
Because the merchant wanted everyone to try their luck there, the shop was named the Lucky shop. At the counters, upside-down discs were placed. Everyone had to pay the shopkeeper 50 paise to try their luck by picking any disc and putting the numbers on it. That person would be given the article with the same number.