NCERT Solutions for Class 12 are a valuable resource for students preparing for their examinations. Class 12 NCERT pdf or seeking solutions for specific subjects like Mathematics, Physics, Chemistry, Biology, or English, NCERT Solutions have got you covered.
By accessing ncert solutions class 12, students can be confident in their exam preparations, as these solutions offer a step-by-step approach and ensure that they cover the entire syllabus. Whether you are looking for Solutions Class 12 NCERT or solution class 12 NCERT pdf format, the options are aplenty, and students can choose the mode that best suits their preferences and convenience.
NCERT Solutions for Class 12 play a pivotal role in helping students excel in their academics. With comprehensive coverage, accurate content, and an exam-oriented approach, these solutions act as a guiding light for students, paving the way for success in their board examinations. So, make the most of ncert class 12 solutions and embark on a fruitful learning journey.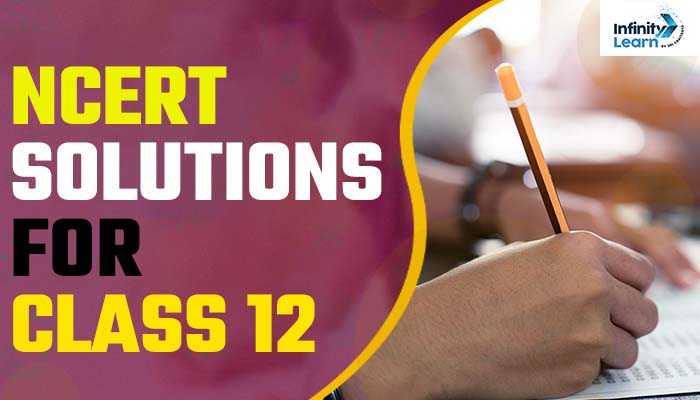 NCERT Solutions for Class 12 All Subjects
NCERT Solutions for Class 12 Maths
NCERT Solutions for Class 12 Physics
NCERT Solutions for Class 12 Chemistry
NCERT Solutions for Class 12 Biology
Benefits of NCERT Solutions Class 12
The solutions are easy-to-understand, ensuring clarity for students.
They provide comprehensive coverage, addressing all exercise problems thoroughly.
For Mathematics, stepwise solutions are presented, guiding students through the problem-solving process.
Diagrams are incorporated where required, enhancing the understanding of concepts.
Preparation Tips for Class 12 PCMB
Here are some simple and easy-to-understand preparation tips for Class 12 PCMB (Physics, Chemistry, Mathematics, and Biology):
Know Your Syllabus: Get familiar with your Class 12 PCMB syllabus. Make a study plan that covers all the topics and gives you enough time for revision.
Manage Your Time: Create a study schedule that balances time for all subjects. Spend more time on topics you find tricky.
Use NCERT Books: Stick to your NCERT textbooks and NCERT Solutions for Class 12. They are excellent study resources for your board exams and competitive tests.
Understand Concepts: Focus on understanding the concepts rather than memorizing. This will help you solve difficult problems easily.
Practice Regularly: Regular practice is essential for PCMB subjects. Solve various problems and try previous year's question papers to gauge your progress.
Take Notes: Make short notes while studying. They will come in handy during quick revisions before exams.
Ask for Help: Don't be afraid to ask teachers or friends for help if you're stuck on a topic. Clear your doubts to build a strong foundation.
Take Mock Tests: Practice mock tests and sample papers to get used to the exam environment and improve your time management.
Revise Frequently: Revise topics regularly to reinforce your understanding and remember better.
Stay Healthy: Take care of yourself – get enough sleep, eat healthy food, and take short breaks during study sessions.
Stay Positive: Believe in yourself and stay positive. Positive thinking can boost your confidence and motivation.
Avoid Procrastination: Don't delay your studies. Stick to your study plan and be disciplined.
Stay Updated: Stay informed about the exam pattern, question formats, and any syllabus changes.
Study in Groups: Study with friends to discuss concepts and learn from each other.
Focus on Weak Areas: Concentrate more on subjects or topics that you find challenging during revision.
FAQs on NCERT Solutions for Class 12
What are the important topics in Solutions Class 12?
The important topics in Class 12 NCERT Solutions vary across subjects. In Mathematics, topics like Calculus, Algebra, and Probability are crucial. For Physics, Mechanics, Electromagnetism, and Optics are significant. In Chemistry, topics like Organic Chemistry, Chemical Equilibrium, and Thermodynamics are vital. In Biology, Cell Structure, Genetics, and Ecology are important.
Is NCERT Chemistry Class 12 enough for boards?
Yes, NCERT Chemistry Class 12 is considered sufficient for CBSE board exams. NCERT books cover the entire syllabus and provide a strong foundation for the subject.
Is NCERT sufficient for CBSE Class 12?
Yes, NCERT books are highly recommended for CBSE Class 12. They are the primary study material for the board exams and cover the entire syllabus.
Is 60% enough in Class 12?
The significance of 60% in Class 12 depends on individual goals. While 60% might be a passing grade, certain colleges and competitive exams require higher percentages for admissions. It's essential to aim for the best possible score based on your career aspirations.
Which is the hardest subject in Class 12 CBSE?
The perception of difficulty varies from student to student. However, many students find Mathematics and Physics to be relatively challenging due to their abstract concepts and problem-solving nature.
Which board is toughest for 12th?
The level of difficulty in boards varies across different education boards. Some students might find CBSE, ICSE, or State boards to be challenging based on their teaching methodologies and examination patterns.
Which is the most difficult stream in 12th?
The difficulty level of streams depends on individual interests and strengths. Some students might find Science (PCMB) to be more challenging due to its emphasis on complex concepts in Physics, Chemistry, Mathematics, and Biology. Others might consider Commerce or Arts to be difficult due to their specific subjects and skill requirements.