English plays a significant role in our daily lives. It is one of the most widely spoken languages on the planet. We can't fathom today's world without the use of English as a language of communication. As a result, language is one of the most important subjects in the educational curriculum for all grades. Studying English in schools expands the educational options available to kids, but it also helps them in their future professional chances. The greater one's linguistic abilities, the more one can converse while enhancing networking capabilities. NCERT Solutions for Class 9 English.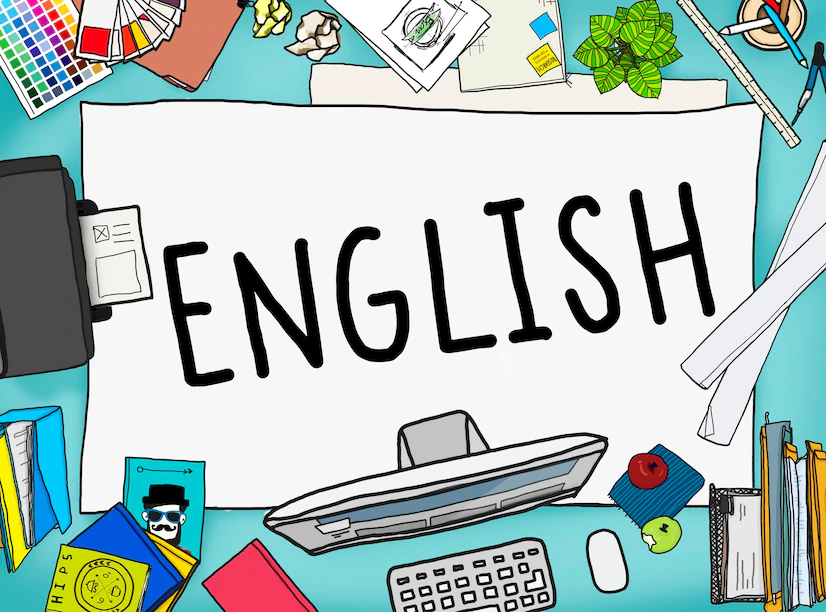 Class 9 English Beehive Chapters
Class 9 English Supplementary Textbook Moments solutions:
Class 9 English Moments Chapters
Exams are used in our educational system for various goals, one of which is to determine how much pupils have learned and comprehended from their syllabus. At the same time, the tests are used to measure a student's academic excellence and ability to maintain it throughout the school year. While doing well in school is a common aim for all students, certain children may find it difficult to achieve this goal and achieve academic success in all areas. However, there are always methods to improve and move closer to your objective of getting the highest possible grade on your tests.
English as a subject, in particular, makes it difficult for students to thoroughly comprehend all that is taught in Class 9 as part of the syllabus. There are several new chapters, some longer than those you may have read in earlier classes. Some students may discover that the usage of more advanced languages or newly learned terminology makes it difficult for them to understand everything discussed in that chapter. However, because the literary component of the Class 9 English theory exam carries the most weight, it is critical that pupils understand each chapter and correctly answer questions based on it. INFINITY LEARN offers NCERT solutions for class 9 English to assist with this.
NCERT Solutions for Class 9 English is a valuable resource for Class 9 students because it answers all the textbook's questions. In addition, the questions included in the NCERT Class 9 English solutions are likely to appear in the exams, which can help students get good grades and perform well. English in class 9 isn't too difficult if you know what you're doing. NCERT Solutions for Class 9th English are written by teachers who are professionals in the field and have years of expertise, ensuring that students are confident in the solutions.
Every NCERT Solution is offered to make studying easier and more enjoyable. If you have access to NCERT Solutions for Class 9 Science, Maths, and other courses, subjects like Science, Maths, and English will become easier to study. You can also get NCERT Solutions for Class 9 Maths to help you revise the entire syllabus and get better grades in your exams.
For Class 9 English, the Central Board of Secondary Education, or CBSE, has prescribed two texts from the National Council of Educational Research and Training (NCERT). "Beehive" is the first novel recommended for English Literature in Class 9, while "Moments" is the second. Beehive has 21 chapters, while Moments has a total of ten chapters. Both of these volumes contain stories, poems, and prose intended to assist students in comprehending many values that might be useful in our daily lives. NCERT Solutions for both of these books are available through Infinity Learn.
English NCERT Solutions for Class 9 are provided for the following subjects:
Class 9 English Beehive NCERT Solutions

Class 9 English Moments NCERT Solutions

Free PDF download of NCERT Solutions for Class 9 English
Class 9 NCERT Solutions
NCERT Solutions are designed to assist students in gaining a complete comprehension of everything they read across the CBSE literature syllabus for Class 9 English. Topic specialists produced these solutions to ensure absolute accuracy and ease of understanding for pupils. INFINITY LEARN ensures that students' studying is easier by giving NCERT Solutions for Class 9 English, which can also be downloaded for offline use. This feature helps students reduce their screen time and makes study material more accessible. The solutions are free in PDF format, which students can access during the day to study. Students need not be concerned when using our NCERT Solutions because the solutions have been developed according to the most recent syllabus and strictly meet all guidelines provided by the NCERT for the 9th class.
Free PDF in English NCERT English Book Class 9 Solutions are available to download.
Students can use PDF to aid their exam preparation because it offers solutions to all of the problems in the textbook and some additional questions that are likely to appear on the exam. Students do not need to be concerned about the legitimacy of the solutions because qualified lecturers provide them. Students who wish to do well in their exams should download the NCERT Solutions for Class 9th English. With NCERT Class 9th English solutions, all of the complexities students confront in CBSE Class 9 English have been simplified.
NCERT English Textbook Solutions for Class 9
It is essential to comprehend 9th grade English to succeed in the future. Class 9 English is part of the basic knowledge that pupils must acquire to have a successful career. NCERT English Class 9 solutions make it easier for students to comprehend the English subject and help them achieve good grades in the exam. The solutions for Class 9 English are based on the CBSE syllabus.
English is a global language utilized in regular discussions and academic settings. To have a successful profession nowadays, it is necessary to acquire proper English. Class 9 NCERT Solutions. The greatest approach to learning English is to take a class taught by some of the best teachers in the country. NCERT Solutions Class 9 English makes complicated topics and literary words simple to comprehend.
There are 21 chapters in CBSE Class 9 English, 11 of which are from the prose section and the other 10 from the poem section. 'The Fun They Had,' 'The Little Girl,' 'My Childhood,' and so on are some of the chapters in the prose section. 'The Road Not Taken,' 'Wind,' 'Rain on the Roof,' and other poems are included in the poem section. Students can utilize the explanations for these chapters in NCERT Solutions for Class 9 English to prepare for the final exams. All of the solutions are based on the CBSE board's preferred pattern.
NCERT Class 9th English solutions are presented sequentially to make it easier for students to refer to and understand. These solutions assist students in better comprehending the prose and poem sections by covering all of the themes. Students can use the NCERT Solutions for Class 9th English to prepare for exams and create a study strategy.
NCERT English textbook solutions for Class 9 enhance students' foundations in the English topic, preparing them for upcoming tests and their future. Because English is a global language understood in every country, a student with a firm foundation in English can achieve a lot.
The NCERT English Class 9 solutions are written so that they remove the complexity that comes with this subject, making it more fascinating.
NCERT Solutions' Advantages for well-explained 9 English
Class 9th NCERT Solutions Students have found that learning English has helped them perform well in their exams. The following are some of the advantages of using NCERT Solutions for Class 9th English:
Students will be able to reinforce their basics as a result of this.

Students can learn about the types of questions asked in exams.

It will boost the student's ability to answer questions.

Students will obtain a great deal of knowledge and better comprehend each topic and concept covered in the textbook.

These solutions will assist students in increasing their self-assurance.

Some of the top lecturers with years of experience have prepared the solutions.

The CBSE syllabus writes the solutions.

The answers are well-explained and explicit, allowing pupils to solve long-answer problems quickly.

The solutions are available for free download for offline use.