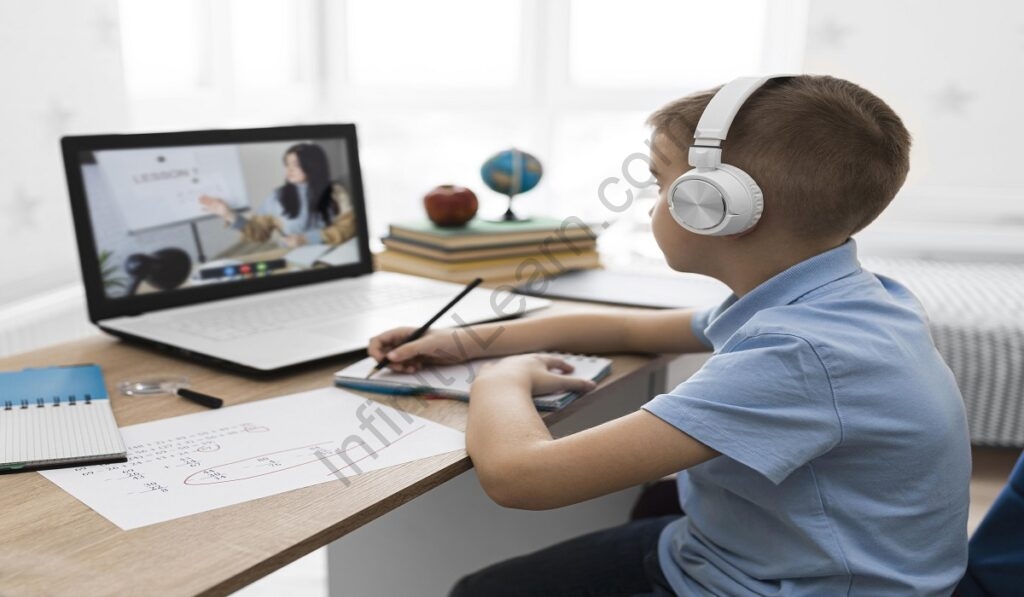 A virtual classroom is an internet based application which essentially provides an interface to conduct virtual or online classes along with helping the user to schedule, track, and manage the activities associated with it, such as attendance, homework, assignments, tests etc. Till the start of 2020, hardly any apps were available in this category but as the year proceeded, virtual classrooms became a necessity as a result of extensive lockdowns in every part of the world. Today we have plenty of apps available to conduct and manage virtual classrooms.
There were a lot of virtual classroom apps launched in the wake of rising demand for virtual/online classes. At first, there were limited options and educators had to use business meeting apps for conducting virtual classes. Eventually, apps crafted specifically to conduct and manage virtual classrooms came to light. Some of the best apps for virtual classroom are as below-
Google Classroom-
Google classroom is the leading name in the category of apps for virtual classrooms. It has a user-friendly interface and it's very easy to navigate through different functions. It has almost every feature to help educators to manage a virtual class. The announcements feature helps to keep students updated with any changes in the schedule and saves them from jumping over different apps for getting information. The online classes can be conducted through Google meet or zoom meetings can be integrated for the same purpose.
Teachmint-
Teachmint comes next in the category. It is slightly behind Google classroom in the number of downloads and has comparatively higher ratings on Play Store. All this can be attributed to this app's simple, easy to understand user interface, and smooth functioning during online classes. It has certain most sought after features like live class recording, classroom management, online tests, notice board and automated attendance. It's digital whiteboard comes in handy during live classes to explain concepts and makes the online training hassle free. It also has a feature for automated test creation for various boards. It has an embedded online class feature and you do not need to integrate any third party app for conducting classes.
Canvas-
Canvas classrooms are developed by Instructure. It doesn't offer a single app window for teachers as well as students like teachmint. It has two different apps, one is Canvas for teachers and the other is Canvas for students. Canvas for parents is also launched so that parents can directly keep an eye on the progress of their ward and interact with their teachers. This app, like Google classroom, needs integration with a third party app like Zoom meetings for conducting online classes. It too enables users to create courses, track and manage assignments on the go. The announcements feature is there to keep the participants updated. Although it lacks an automated attendance feature.
Wise Online Teaching-
This app is developed by Wise leap technologies. Like it's other counterparts in the category, this app facilitates the user to create multiple classrooms, share study materials and resources, create MCQ tests, assess students' work, and record attendance. It also has an after class discussion feature which somewhat compensates for the announcement/noticeboard feature. The app has its own online class feature and doesn't need integration with third party meeting apps. The assessment section has audio feedback features for each assignment which gives a more classroom-like feeling. Although the app functions with some bugs and glitches here and there but it's constantly improving. All in all, this app's performance is better than many options currently available in the Indian market.
Zoom-
Zoom itself doesn't provide a classroom management system but it's among the top priority apps for conducting live classes. As it is known, many virtual classroom apps need to be integrated with third party apps for conducting online classes, Zoom's API extension makes this Integration process fairly smooth and frictionless. Zoom provides maximum control to the host to conduct and manage the online sessions without disruptions. The features like waiting room, multiple pinning, class recording, and customisable virtual seating chart ensures seamless execution of the session whereas one click content sharing, annotations, digital whiteboard, polling and reactions encourage students participation and engagement. Due to this, zoom continues to be among favourites for online classes.
These apps have the most higher ratings attributed to their up to the mark performance and user engagement. For any virtual classroom setup, these are the most essential apps. Although we hope to witness improvements as the technology advances and to have new players in the virtual classroom market in the upcoming future.
FAQs-
1. What is a virtual classroom app?
Ans. A virtual classroom app is a platform to create classrooms, manage assignments and share study resources with students. It facilitates classroom management virtually.
2. How is a virtual classroom different from an online meeting app?
Ans. An online meeting app provides an interface for conducting online sessions/ meetings only but a virtual classroom facilitates a full fledged classroom management by providing certain features like automated attendance, assignment management, and noticeboard. Virtual classrooms often have embedded systems for online classes.
3. What are the essential apps for setting up a virtual classroom?
Ans. The most sought after apps for setting up a virtual classroom are Google classroom, teachmint, wise app, canvas and zoom.
4. What are the points one should keep in mind while choosing an app for a virtual classroom?
Ans. While choosing an app for virtual class, the first thing to keep in mind is whether you want a different app for conducting sessions or you want a one stop solution. Another thing is automated attendance and test creation, if these features are required, your search will be narrowed down since many apps do not provide these features. Thus, one can choose a virtual classroom app based on their own needs.