NCERT Solutions For Class 6 Social Science includes all of the questions in the NCERT textbook for Class 6 Social Science, including history, civics, and geography. Students will learn Social Science more effectively if they can answer these questions. Students can use these solutions to revise the subject in preparation for the tests. These NCERT Solutions For Class 6 SST are also an excellent resource for pupils to evaluate their work.
If students practice these solutions regularly, they are more likely to get higher grades on their exams. Below are links to the NCERT Solutions for Class 6 in PDF format for subjects like History, Civics, and Geography.
NCERT Solutions For Class 6 Social Science
At Infinity Learn, we provide detailed PDFs and solutions to make studying easier. These solutions are the best source of study material for students who are having trouble answering textbook questions. These solutions make it easy for students to revise the course a few days before the exam. Students can identify their weak ideas and work on them to improve their academic performance. Students can achieve good marks on the Class 6 final exam because the solutions provide detailed explanations.
Students can now feel assured in their ability to achieve good results in CBSE Class 6. These solutions address and resolve the students' questions about the subject. All students have to do now is memorize and practice the answers to these questions.
NCERT Solutions for Class 6 Social Science History
History is a subject that focuses on significant events that occurred in the past. Students have difficulty memorizing the chapters because each has several dates and events. Hence, they must understand the NCERT Textbook's chapters to perform well on the yearly exam. They will learn shortcut techniques and tactics to help them remember the events in each chapter.
NCERT Solutions For Class 6 History- Our Pasts – I
NCERT Solutions for Class 6 Social Science Geography
Pupils must learn about the earth we live in from the beginning of their education. Students who have a deep understanding of these principles improve their grades and have a better experience of the changes in our environment. Students can design correct replies to the questions that arise on the tests if the relevant topics are highlighted.
Are you looking for JEE Study Material 2023? Infinity Learn offers comprehensive study material for your JEE preparation.
NCERT Solutions for Class 6 Social Science Civics
The term 'civics' refers to studying a citizen's rights and responsibilities. Civics is a field of social science that pupils are introduced to in Class 6. The purpose of offering it as a course is to assist students in understanding their rights in our country. These solutions will boost a student's understanding of a concept.
We are highly qualified staff who creates solutions based on the CBSE board's most recent syllabus. Every exercise is solved in detail to ensure that students understand the crucial dates and events leading up to the exam. Infinity learns offers both an online and PDF edition to give students the most up-to-date study materials.
Benefits of using NCERT Class 6 Social Science
The following are some of the advantages of solving NCERT Solutions Social Science Class 6:
Experts developed these solutions, which cover the questions from the NCERT books.

With these solutions, students can have a firm grasp of the subject's fundamentals.

These NCERT Solutions are the most effective way for kids to study for their exams.

These are based on the most recent NCERT syllabus, focusing on the most important themes.

Solving these problems offers pupils an edge when it comes to practical questions.
Another advantage that students can enjoy with Infinity Learn's is the ability to learn subjects by accessing our NCERT Solutions from any location and at any time of day. Students can also download Infinity Learn's app to gain full support for their lessons and a new way of learning through instructive videos.
Prepare for NEET 2023 Exam with the Result-Oriented Learning Program at Infinity Learn.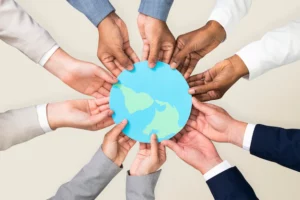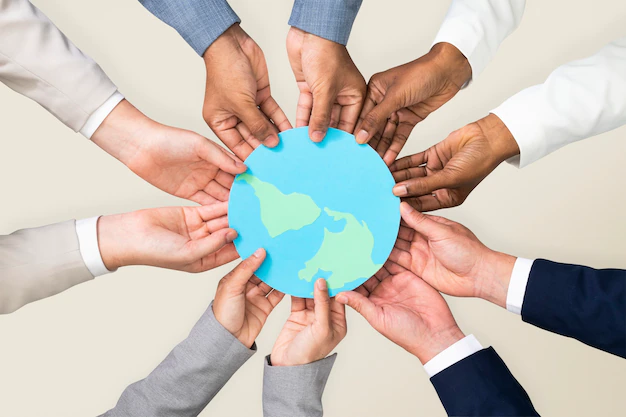 Frequently Asked Questions on NCERT Solutions for Class 6 Social Science
How can I use NCERT Solutions to study for the Class 6 Social Science test quickly and efficiently?
To begin, you must be well familiar with the CBSE board's academic year's syllabus. It would help if you only studied the answers to the questions in the CBSE textbook after thoroughly understanding it. Writing the correct answers to textbook problems regularly can enhance writing and presentation abilities, which are important in exams. Completing the chapters on the syllabus before the exam and adequate revision will help you achieve excellent scores in the Class 6 exams.
Will NCERT Solutions for Class 6 Social Science provide accurate and detailed answers to textbook questions?
Answering the questions in the NCERT textbook is a great approach to quickly learning the important concepts. Because most of these questions appear regularly in tests, studying the answers from NCERT Solutions by Infinity Learn will boost students' confidence in taking the annual exams. All of the answers have been vetted by a faculty team with extensive experience in the field of education.
Is NCERT Solutions for Class 6 Social Science a reliable resource for CBSE students?
Students can get the NCERT Solutions for Class 6 Social Science PDFs from INFINITY Learn for free. Furthermore, subject matter specialists with extensive teaching expertise provide the solutions for each chapter. Students can improve their foundation and conceptual knowledge by using simple language to make these resources more comprehensive. As a result of these characteristics, NCERT Solutions for Class 6 Social Science is the most reliable resource for students among its competitors.
Download NCERT Solutions for Class 6 for free on Infinity Learn.