JEE Main Syllabus is an extremely important document that candidates should obtain and completely review in order to gain a thorough understanding of the entrance exam. The JEE curriculum provides a wealth of information, including specifics on crucial chapters and topics to concentrate on, mark weightings, overall JEE course objectives, reference materials, and more. As a result, having a thorough understanding of the IIT JEE syllabus would enable students to not only study more effectively but also be one step ahead of the competition.
Important JEE Mock Test Papers.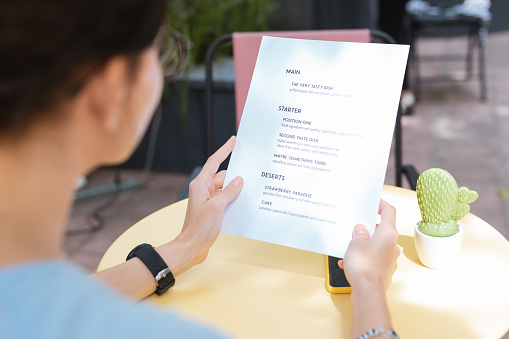 Important Update
According to reports, the JEE 2021 syllabus, particularly the JEE Main 2021 syllabus, would remain the same as in prior years. The Union Education Minister, Ramesh Pokhriyal, recently revealed this in a live online encounter with students, where he ruled out any chance of decreasing the syllabus.
While the syllabus for JEE Main (and possibly JEE Advanced) appears to be unchanged, the minister stated that a proposal had been shared with the concerned authorities in which students will be given the option of answering any 75 questions out of 90 questions (25 questions each in Physics, Chemistry, and Mathematics) (30 questions each in Physics, Chemistry, and Mathematics). Applicants had to answer 75 questions in the JEE Main 2020 exam.
Physics, Chemistry, and Maths Syllabus for JEE Main
The JEE Main syllabus will be released soon by the National Testing Agency (NTA). The syllabus details will provide applicants with information on the areas covered throughout their JEE preparation. The syllabus for JEE Main 2022, as in previous years, will be based on topics from Classes 11 and 12 in Math, Physics, and Chemistry.
The National Testing Agency (NTA) will most likely hold the JEE Main exam in four sessions in the future year. The sessions are scheduled for February (which will now be postponed and held in March due to state elections), March, April, and May.
For entrance to B.Tech programs at various NITs, IITs, and GFTIs, the JEE Main 2022 exam 1 is frequently held (31, 23, 32, respectively). For admission to B.Arch/B.Plan programs, Paper 2 is required.
The JEE Main 2022 syllabus is projected to be the same as the JEE Main 2021 syllabus. If there are any modifications, the NTA will post them on the official website. For the convenience of students, the Syllabus for 2021 is listed here.
Paper 2: Aptitude Test (B.Arch/B.Planning) Syllabus for JEE Main
The following are crucial topics for students preparing for JEE Main 2022 Paper 2:
Part I: Awareness: of people, locations, structures, and materials. Objects and Texture in the context of Architecture and the Built Environment Converting two-dimensional drawings into three-dimensional objects. Different sides of three-dimensional objects are visualized.
Part II: Perception in three dimensions: Understanding and appreciating object scale and proportion, architectural forms and elements, color texture, harmony, and contrast. Design and draw geometrical or abstract figures and patterns with a pencil. Union, subtraction, rotation, creation of surfaces and volumes, generation of plans, elevations, and 3-D views of objects are all examples of 2D and 3D transformations. Using supplied shapes and forms, create two-dimensional and three-dimensional compositions.
Scenes and activities from the urbanscape (public space, market, festivals, street scenes, monuments, recreational areas, etc. ), landscape (river fronts, jungles, trees, flora, etc.), and rural life are sketched from memory.
Part 3: (Planning)
General knowledge of development issues, government programs/schemes, and so on. The themes of simple statistics, comprehension, critical thinking, analytical skills, graphs, charts, and map reading skills, CBSE class X Social Sciences.
Is it critical to read the syllabus?
Whether the JEE Main syllabus or the JEE Advanced syllabus, every candidate or aspirant should make it a point to go over or read the IIT JEE syllabus. They will acquire significant insight into the course's aim, essential chapters and themes, test structure, mark weightage, and more by going over the syllabus. It will also assist applicants in developing a solid exam preparation approach.
JEE Syllabus' Importance
Understanding the syllabus is the first step applicants should take when preparing for JEE. The syllabus is a vital document that can greatly assist applicants in resolving their questions and learning more effectively. Typically, the syllabus contains all of the necessary instructions and a list of all the topics and concepts from which the final exam questions will be derived.
In light of this, candidates should study the syllabus at least once before dismissing it. Knowing what topics are likely to feature on the exam will help them prepare effectively and perform well. Overall, it will be advantageous in the long run. Simultaneously, knowing the syllabus entails doing more than just looking at the topics; it also entails thoroughly reviewing and analyzing them. Nonetheless, the following are some of the syllabus's major advantages:
It allows you to develop a well-defined preparation strategy. The syllabus can occasionally serve as a road map to help you where you want to go.
The syllabus aids in gaining a better understanding of each candidate's learning. They have a say in what they learn.
The IIT JEE syllabus provides a thorough knowledge of key ideas and a chapter-by-chapter grading method, allowing students to concentrate on the most critical areas.
It clarifies the format of the question paper, including the sorts of questions, the length of the paper, and other details.
The JEE syllabus also includes information on materials that can help applicants learn more effectively. The syllabus will usually provide a list of reference study materials that candidates can utilize to supplement their knowledge.
FAQs
What is the best way to prepare for JEE Main Maths?
Candidates should begin by studying Physical Chemistry before going on to the other two sections. To improve one's reasoning skills, practise solving various questions such as matching, multiple-choice, and assertion reason questions. Syllabus for JEE Main Maths.
What are the topics that are covered in the JEE Mains syllabus but not in the JEE Advanced?
Environmental Chemistry, Semiconductor, Communication System, Mathematical Reasoning, and other elements of the JEE Main syllabus are not covered in the JEE advanced syllabus.