We all knew that by the end of March 2020, nearly 185 countries had closed their educational facilities to protect students from the fatal Corona Virus. With the arrival of the pandemic and the subsequent lockdown, new issues arose in the education realm. The educational institutions needed a quick transition from physical to online instruction. As a result, not every student had access to gadgets and connectivity. This has only expanded the equity gap and led to an inconsistent level of instruction.
Similar was the scenario with the teachers, well. Even most experienced teachers were not well-prepared or comfortable with the technologies needed to support efficient online learning. Students were losing face-to-face and physical support from their teachers. It made it more difficult for the teachers to explain their student's doubts or give them personal attention. However, after the lockout, both teachers and students anticipated overcoming the crises in the online education process. Contrary to their expectations, new issues took birth after colleges and other educational institutes reopened.
Needless to say, the world has changed since the pandemic and it no longer remains the same. Let us move on to the post-Covid era. Yes, I would call it an era because it introduces a whole new concept of 'New Normal' in education. While traveling to college for studies would most likely become optional for students, studying online or from home would applaud the concept of being smart! Regardless of the importance of the traditional approach to teaching children in a defined classroom pattern, we can no longer deny the enormous impact that technology will have on India's traditional education system.
#1 Distance Learning will reinforce teaching, and learning methods that we already know do not work
Many countries are turning to distance learning systems, whether through physical packets of materials distributed to students or through the use of technology to promote online learning. And there are genuine hazards because many of these ways can be quite lonely and didactic when you simply expect students to sit silently and watch videos, read documents online, or click-through presentations – really that's boring. The worst kind of learning is to sit passively and listen, and this may be the kind of learning that most students received in distance learning. It benefits no one, especially those who are the furthest behind.
#2 Educators will be overburdened and under-supported in their efforts to execute their duties, as well
Teachers got little or no notice that their colleges would close and transfer to online instruction, which may be difficult for anyone. They have expressed that they were overwhelmed with all of the materials and goods available. However, we see educators push back and ask for assistance in sorting through all the resources and locating the high-quality ones.
At the same time, instructors were experiencing this odd new world as moms, fathers, aunts, uncles, and grandparents, just like the rest of us. Their attempts to balance their life, care for their children and develop innovative ways to ensure that learning continues will go unnoticed.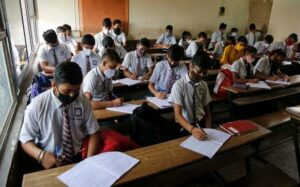 #3 College closures will worsen the equity gap
Over the last decade or two, there has been an increase in the number of students who have access to devices and internet connectivity, allowing this shift to online learning to be viable. At the same time, not every child at home has access to digital gadgets or internet connectivity, and we must ensure that these children have access to learning tools as well. Having said that, learning tools must be available on all types of devices and that we must still find a method to reach children who do not have access.
#4 Blended learning options will be tried, tested, and employed more frequently
We know that participatory learning approaches are more engaging and that face-to-face learning is superior to 100% online learning. We also know that blended learning may take the best of both worlds and produce a superior learning experience than 100% face-to-face learning. Nevertheless, if we have completed everything entirely online, I believe we can still consider rebalancing the acts of face-to-face and online learning. Teachers will have to begin to develop and experiment with these online resources, and as a result, they may wish to continue using online pedagogies. This is exciting!
#5 Teachers and Colleges will be treated with greater esteem, admiration, and support for their vital role in society
I believe it will be simpler to comprehend that colleges are more than just places where students go to learn and that instructors are indispensable. That in-person connection, and that relationship between teachers and their students, has a certain enchantment to it. Having that face-to-face connection with learners and being able to support them in their particular skills is extremely difficult to reproduce in a remote learning environment. Furthermore, many students have access to crucial resources at school, such as mental health care, clothing, and meals, which may not be as readily available at home.
It's difficult when parents have two or three children at home all day. Many will undoubtedly recognize how difficult it must be to have 25 to 30 or more students in a class. We won't take our vital workers for granted as much when the working world returns to normalcy. Teachers will be among those affected.