Janmashtami is a Hindu festival commemorating Lord Krishna's birth. Like every other Indian festival, it has its own relevance and significance. People refer to this festival by various names, including Krishna Janmashtami, Gokulashtami, and Krishna Jayanti. It is celebrated in August every year on the Ashtami day of Krishna Paksha. Lord Krishna, regarded as the most powerful of Lord Vishnu's ten incarnations, is said to have been born to fight the evil powers on the earth and rescue it from bad influences. Lord Krishna also played a significant part in the Mahabharata battle as a result of this motive.
Lord Krishna was born in captivity in Mathura. His maternal uncle, Kansa, was a ruthless man who held his parents in a prison cell and plotted to kill him soon after his birth. However, Krishna was saved from Kansa by his father Vasudev, who gave him away to his friend Nand.
Lord Krishna had a complexion as dark as rainy clouds. His best friend Radha was a significant character in his life who he adored and enjoyed spending time with. He also had his other friends, such as Sudama.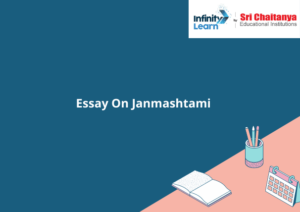 According to Hindu mythology, Krishna Janmashtami marks the end of the Dwapar Yuga and the beginning of the Kalyuga. Krishna's birth is sometimes seen as the end of the miserable lives of the people of Mathura who had been subjected to Kansa's rule. The triumph of good over evil is one of the most fundamental aspects of the Krishna Janmashtami celebration. It instills in individuals the belief that no matter how difficult the situation, good always triumphs over evil. Hindu parents frequently tell their children about Krishna's victory to inculcate in them a belief in the triumph of good over evil. They will also learn about morality as well as how to change their behavior by doing good deeds.
People celebrate Janmashtami at midnight since Lord Krishna was born at night. Janmashtami is observed in a special manner by the people. People play sports with makhan(butter) because Lord Krishna loved to eat it. They place the makhan in a matki, an earthen pot. The makhan-filled matki is tied high above the ground by the judge. This game is played in groups where individuals build a tall human pyramid to reach the matki tied above them. Other teams make attempts to prevent them from getting to the matki. Every team has a set time for reaching the Matki. Many people come as spectators since this activity is very entertaining to watch.
Janmashtami is also known as Dahi Handi in Maharashtra and is celebrated with great zeal and emotion. Handis are put up across the city, and groups of young people known as Govinda Pathaks go about in trucks breaking as many handis as they can during the day. Gujarat, where the city of Dwarka has the Dwarkadhish temple, also celebrates the occasion with pomp and fervor.
People in Orissa's eastern city of Puri and West Bengal's Nabadwip celebrate it by fasting and performing puja at midnight. Purana Pravachana is performed from the 10th Skandha of the Bhagavata Purana, which talks with Lord Krishna's pastimes. The next day is Nanda Utsav, or Nanda Maharaj and Yashoda Maharaani's festive celebration. People break their fast on that day and offer various prepared sweets at an early hour.
Janmashtami is also celebrated in many ways at home. People use lights to decorate both the inside and outside of their houses. At several temples, they do pujas and make offerings. We can hear the chanting of hymns and the sound of temple bells for the entire day on the eve of Janmashtami. Many people enjoy singing and dancing to religious music. Janmashtami is regarded as one of the most beautiful and happy festivals among Hindus.
The festival is mainly celebrated in Mathura and Vrindavan (Brindaban), the places where Krishna spent his childhood and early youth. The day before Janmashtami, devotees conduct a vigil and fast until midnight, the traditional hour of his birth. The image of Krishna is then washed in milk and water and clothed in fresh clothes before being worshipped. Sweetmeats are first offered to the god and then distributed as prasad (the god's leftovers, which carry his favor) to all members of the household; temples and household shrines are decorated with leaves and flowers. Krishna devotees celebrate the events of his birth by creating elaborate representations of Mathura, where he was born, the Yamuna River, over which he was transported to a secure place, and Gokul (ancient Vraja), where he spent his childhood, using small images of the god, the other participants, and the forest animals and birds. It's also a time for group singing and dancing at the festival.
Krishnashtami or Janmashtami is truly a festival of joy and unity. The Gita contains Sri Krishna's advice and sermons. Every word spoken in this book gives the will to resist injustice and fight against it.
It evokes in people a feeling of optimism and excitement and instills in them the value of pursuing good over evil. It also teaches us to do good deeds all of the time. It transforms us into good human beings by leading us toward moral conduct.