The LED Full Form
The full form of LED is Light-emitting diode.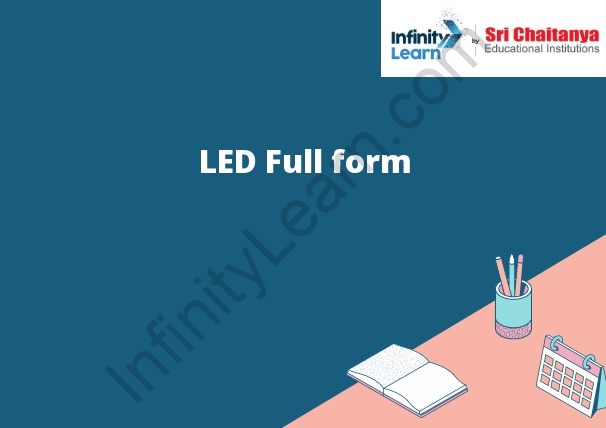 How LED works?
Light-emitting diodes are semiconductor devices that convert electrical energy into light. The light is emitted through the semiconductor material, and not through a vacuum as in a light bulb.
LEDs are made of materials such as gallium arsenide, gallium phosphide, and indium phosphide. When a voltage is applied to these materials, electrons flow through them in a certain direction. Atoms in the materials are then able to recombine with the flowing electrons, creating light.
What are the Notable Benefits of the LED?
Some notable benefits of LEDs include:
-Low power consumption
-Lifespan up to 50,000 hours
-Little to no heat production
-Vibrant and rich colors
-Dimmable
What is the Key Purpose of the LED?
The key purpose of the LED is to emit light.
Types of LED
There are many different types of LED, but the most common are the through-hole and surface mount LEDs.
Through-hole LEDs
Through-hole LEDs have two leads that come out of the bottom of the LED. These leads are then inserted into a hole in a circuit board, and the LED is then soldered in place.
Surface mount LEDs
Surface mount LEDs have two leads that come out of the side of the LED. These leads are then soldered to a circuit board.
What are the Flaws of LED Lights?
LED lights are not perfect and have a few flaws. One such flaw is that they can be quite expensive. Additionally, they can also be quite bright and not everyone may like this.