kidney-stone-symptoms
Kidney Stones Symptom can vary depending on the size and location of the stones. Generally, the symptoms are:
– Severe pain in the back, side, or groin
– Nausea and vomiting
– Blood in the urine
– Frequent and painful urination
– Cloudy or foul-smelling urine
– Feeling of pressure in the abdomen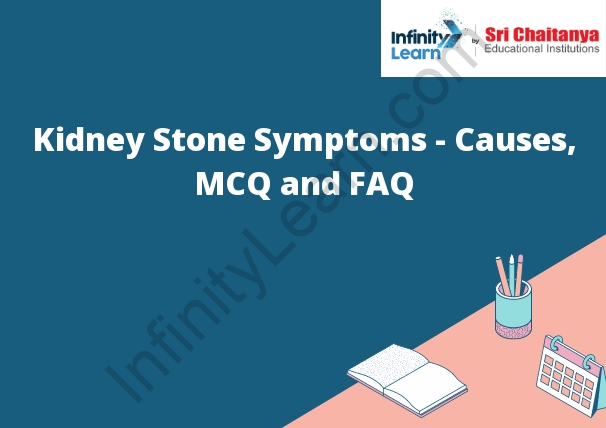 Kidney Stone Symptoms – Causes
Kidney stones are a common problem, affecting up to 12% of the population. While kidney stones can cause a great deal of pain, they are usually treatable.
The cause of kidney stones is not always clear, but they can form when chemicals in the urine crystallize. This can happen when the urine becomes too concentrated, or when there is not enough fluid to wash the chemicals away.
Some people are more likely to develop kidney stones than others. Factors that can increase your risk include having a family history of kidney stones, being dehydrated, eating a high-protein diet, or having certain medical conditions such as Crohn's disease or urinary tract infections.
Kidney stones can cause a variety of symptoms, including pain in the back or side, blood in the urine, nausea, and vomiting. If you experience any of these symptoms, it is important to see a doctor right away.
The best way to prevent kidney stones is to drink plenty of fluids and eat a healthy diet. If you have a history of kidney stones, your doctor may prescribe medications or other treatments to help reduce your risk of developing them again.