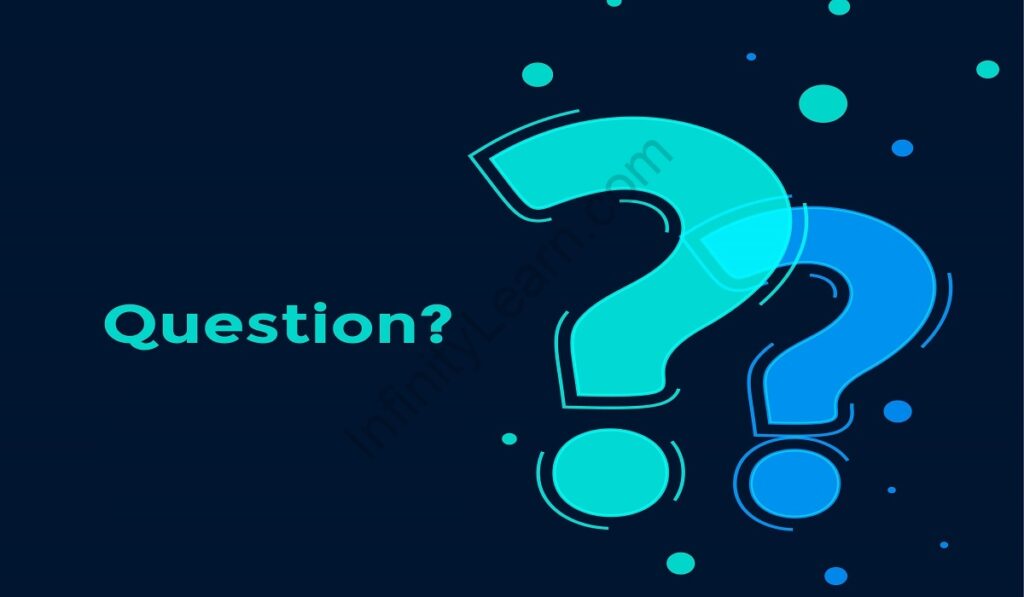 Technology that allows us all to stay connected while we're apart keeps us safe and productive. We've seen how video meetings can bring people together over the last few months, whether we're working with teammates, talking with healthcare professionals, sharing with loved ones, or learning from home.
Many of the same features are shared by Google Meet and Zoom, two popular video conferencing solutions. Virtual events and meetings, as well as team collaboration, are all entirely feasible with both platforms. When you compare Google Meet vs. Zoom, even so, you'll start noticing some significant differences.
Both Google Meet and Zoom provide such a comprehensive set of video conferencing features, including screen and app sharing, meeting recordings, transcripts, chat, participant spotlights, and virtual backgrounds.
Zoom meetings can accommodate up to 1,000 people, while Google Meet has a limit of 250. For their free plans, both providers limit group meetings to a certain amount of time. Zoom's free plan allows users to meet for up to 40 minutes, while Google Meet's free plan allows users to meet for up to one hour.
Google Meet:
Google Meet, previously known as Hangouts Meet, is a Google video-communication service. It's one of two apps that take over the role of Google Hangouts, with the other being Google Chat.
Google formally launched Meet in March 2017 after being invite-only and quietly releasing an iOS app in February 2017. The service was announced as a video conferencing app for up to 30 people, dubbed an "enterprise-friendly" version of Google Hangouts. A web app, an Android app, and an iOS app were all released at the same time.
While the above features were decided to add to Google Meet to improve the original Hangouts app, some standard Hangouts features were removed, such as viewing attendees and chatting at the same time. The number of video feeds allowed at one time was also reduced to eight, to those that had recently used their microphone being given priority. In addition, rather than resizing the video feeds to fit, features like that of the chatbox were changed to overlay one another.
Between January and April 2020, the use of Meet grew by a factor of 30 during the COVID-19 pandemic, with 100 million users per day accessing Meet. As a result, Google picked up its usual 60-minute limit for unpaid accounts.
Features:
Audio and video calls can be two-way or multi-way, with a resolution of up to 720p.

A conversation to go along with it.

All users' calls are encrypted.

Video in low-light mode.

Filter that cancels out background noise in the audio.

Meetings can be joined using a web browser or an Android or iOS app.

For one-click meeting calls, Google Calendar and Google Contacts integration are available.

Presentation of documents, spreadsheets, and presentations via screen-sharing.

During a call, hosts have the ability to refuse entry and remove users.

Possession of the ability to raise and lower one's hand.

Filters, effects, and augmented reality masks are all available.

For one-click meeting calls, Google Calendar and Google Contacts integration are available.
Zoom meetings:
Zoom Video Communications, Inc., commonly abbreviated as Zoom an, is a San Jose, California-based communications technology company. It uses a cloud-based peer-to-peer software platform to provide video telephony and online chat services for teleconferencing, telecommuting, distance education, and social relations.
After quarantine measures are put in place in response to the COVID-19 pandemic in early 2020, Zoom's software usage saw a significant global increase. Its software products have been closely watched by the public and the media for security and privacy concerns.
Features:
Windows, macOS, iOS, Android, Chrome OS, and Linux are all supported by Zoom. It's widely recognized for its user-friendly interface and usability, regardless of technical knowledge.

One-on-one meetings, group video conferences, screen sharing, plugins, browser extensions, and the ability to record and have meetings automatically transcribed are among some of the features.

On some computers and operating systems, users get to choose a virtual background to use as a backdrop behind themselves, which can be downloaded from various websites.

Also read: Building Relationships With Empathy Maps
Google Meet vs Zoom:
Both Google Meet and Zoom are video conferencing services that share many of the same features. But even so, depending on the size of your team and the other applications you plan to use, one service may be a better fit for your needs.
Zoom has a bit of an advantage over Google Meet when it comes to video conferencing features, as it continues to offer a wider range of options at different price points. The most expensive Zoom plan supports the greatest number of participants. However, there aren't many significant differences between the two platforms in terms of overall functionality.
Google Meet, on the other hand, maybe a better fit if you're looking for a larger collection of applications to use in conjunction with your video conferencing service. As part of a Google Workspace subscription, the platform, formerly known as Google Hangouts Meet, is bundled with other useful Google services.
In Google Meet, for live closed captioning, you'll need to use a third-party app; for closed captioning in Zoom meetings, you'll need to use a third-party app. All paid Google Meet plans include intelligent noise cancellation; however, this feature is only available through Zoom's desktop client for Windows and macOS.
Google Meet has significantly more cloud recording storage than Zoom. Paid Google Meet users get 30 GB of cloud storage on Google Drive, which can be used indefinitely. Even free users get 15 GB of storage with Google Meet.
Plans and pricing:
Google Meet and Zoom both offer a variety of plans at various monthly prices, with some features available only in certain packages.
User-Friendly Design:
Google Meet has become one of today's most user-friendly video conferencing platforms. To create and host Google Meet sessions, you'll need a Google account. With one click of the Google Workspace toolbar, you can start or schedule a meeting once you've created an account.
Participants can join Google meetings by simply clicking on the meeting link provided by the host in their web browser. There is no software to download, and you do not need a Google account to participate in a web-based meeting. To join meetings via mobile devices, users must first download the Google Meet app; to participate in meetings via mobile devices, users must have a Google or Gmail account.
Zoom's popularity stems primarily from its reputation for being user-friendly. You'll need a Zoom account to host a Zoom meeting. A Zoom meeting can be started right away or scheduled for a later time or day.
Security:
Google Meet has a good track record when it comes to system security. Two-step verification, encryption in transit and at rest, and advanced protection programme enrollment are all available on the platform. Enterprise clients get a security alert center, security dashboards, Data Loss Prevention (DLP) for Drive, access transparency, and endpoint management, among other things.
Since the COVID-19 outbreak in 2020, when Zoom usage skyrocketed, the company has been plagued by security breaches. The practice of 'Zoombombing,' or disrupting meetings, was so widespread that it made national news.
To its credit, Zoom took these concerns seriously and implemented a number of security measures, including making E2EE available to all Zoom users; previously, E2EE was only available to paid users. Attendee waiting rooms and meeting password protection have also improved the security of Zoom sessions.
Synchronizations:
PayPal, HubSpot, Write, Square, Trello, FreshBooks, Evernote, Slack, Click Funnels, Eventbrite, WordPress, and Zapier are just a few of the apps that Google Meet integrates with. As previously stated, Google Teams integrates with other Google products such as Calendar, Slides, Gmail, Drive, Chat, Sheets, and Docs.
Dropbox, Chili Piper, Zendesk Notifications, Teamplify, Salesforce, Zapier, Kahoot, Stripe, Paycor Recruiting, Classpro, Calendly, and Pardot are just a few of the 1,000 apps Zoom integrates with. Zoom is able to offer more business features than Google Meet due to the sheer number and variety of integrations available.
Frequently Asked Questions:
1. Is Zoom a better option than Google Meet in terms of quality?
Ans: Zoom is a better video conferencing platform than Google Meet because it supports a longer running time, a larger number of participants, and better video quality. Despite the fact that its premium plans are relatively expensive, the free basic plan allows you to make satisfactory video calls.
2. Is Google Meet a paid service?
Ans: Everyone with a Google Account can host a video meeting for free, inviting up to 100 people and meeting for up to 60 minutes.
3. Is it true that Google Meet is more secure than Zoom?
Ans: Devoteam G Cloud claims that "Zoom is less secure than Google Meet. It encrypts messages but does not do so from beginning to end. "In transit," messages are encrypted. This means that only between your device and Google's servers are they encrypted."