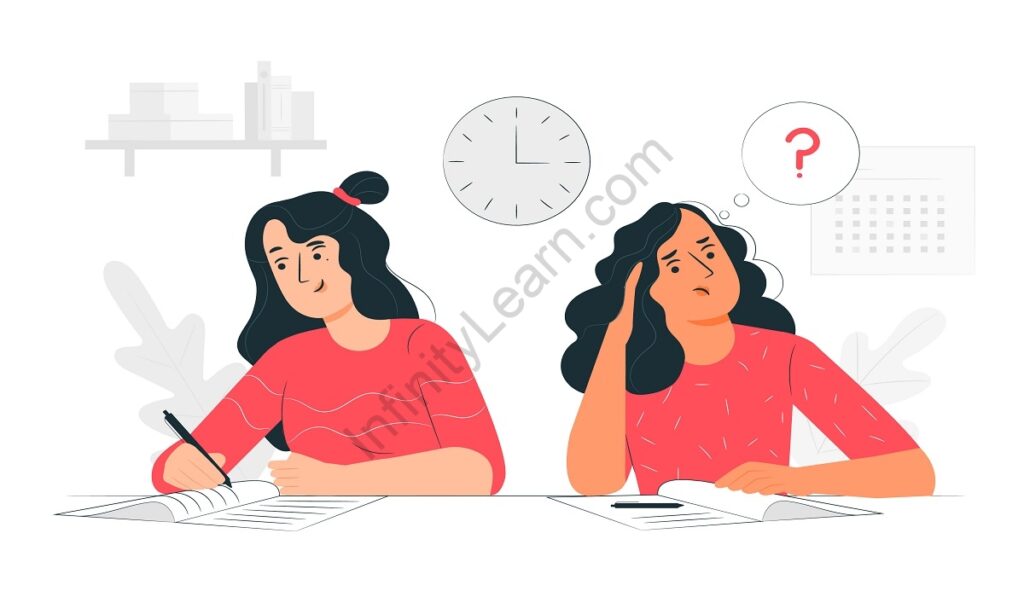 Unfortunately, the majority of students rush into choosing a professional path that is in high demand but does not match their skills and abilities. As a result, it is critical to start early and learn about the best career alternatives available to you in order to make an informed and prudent decision. So, when deciding on a career path after 12th grade, you should think about your interests, the subject's scope, and employment chances.
Career Options After 12th Grade:
Choosing a decent career opportunity after 12th grade might be a difficult undertaking. The career should be in their areas of interest, and it should also pay well. Students continue their 12th-grade education in a variety of programmes, including Science, Commerce, and Humanities, depending on the job subjects they are most interested in. However, it is critical to conduct a thorough study on post-secondary employment alternatives accessible in their areas that are also aligned with their interests.
After 12th grade, there are a variety of career options in Science
Medicine and engineering are the two most popular and sought-after jobs after completing science classes in high school, but there are many other viable options. MBBS, BDS, Optometrist, Pharmacist, Forensic Science, Microbiology, and other biology-related degrees are available to students. B.Tech, B.E, B.Arch, Aeronautics, and other degrees are available to those who have completed PCM.
MBBS- After passing your 12th grade in Physics, Chemistry, and Biology (PCB), you can pursue a career in medicine. This field is not only a good fit for your academics, but it also makes a good career choice after 12th grade. You can study for medical entrance examinations in order to gain admission to a prestigious medical school and pursue an MBBS degree. Candidates can take multiple entrance tests for admission to MBBS/BDS degrees, including NEET, AIIMS, and JIPMER, to get into the college of their choosing. After earning your MBBS, you have the option of pursuing an MD to specialize in your field of interest or practicing medicine.
Pharmacist-
Students learn how to dispense and produce medicines in a pharmacy course. The student is also made aware of drug-related material during the course. Students who complete this course will be able to provide recommendations on health-care programmes since they will be better knowledgeable about doctor's prescriptions. They'll be able to assess substances and drug use habits as well. To work as a pharmacist, you must complete a four-year B.Pharma programme. Many colleges and universities hold entrance tests for this programme.
Architecture-
The demand for Architecture as a career option after 12th grade is increasing. Architects are experts who are certified to design and develop structures that are appealing, useful, and safe. They can be involved in every stage of the creation of a building, from conception to completion. A Bachelor of Architecture (B.Arch.) programme, which normally takes five years to finish following class 12th, can be pursued to become an architect.
Master of Architecture (M.Arch.) programme-
This course is for aspiring architects who already hold a bachelor's degree in another subject, such as architectural history or construction management. Applicants with professional B.Arch. degrees who want to specialize in historic preservation, design theory, solar design, or another related discipline are also eligible for these advanced programmes.
After 12th grade, there are a variety of career options in commerce
After completing 12th commerce, one can pursue professional courses such as Chartered Accountant (CA), Company Secretary (CS), and Cost and Management Accountant (CMA). Bachelors in Business Administration (BBA), Bachelors in Economics, and Bachelors in Commerce are examples of common courses (B.Com).
CA-
A career as a Chartered Accountant can lead to a variety of exciting employment prospects in a variety of fields. One can work as a tax consultant, auditor, advisor, financial officer, and a variety of other jobs. You can opt to work for a company or practice on your own. The Institute of Chartered Accountants of India offers this professional training (ICAI).
Cost and Management Accountant (CMA)-
The Institute of Cost Accountants of India, or ICWA, offers this course. Certified cost accountants keep cost accounting records, conduct cost audits, and assist in product planning, control, and cost. As a CMA, one can run their own practice or work in management positions in both public and private companies. A Cost Accountant's responsibility extends beyond that of a Financial Accountant by assisting with production operations and processes. Cost auditing, certification, and consultation are all options.
After 12th grade, there are a variety of career options in arts
Students who complete the Humanities stream in 12th grade have a variety of professional alternatives for further education. After 12th grade, students can choose from a variety of courses, including law, journalism, and mass communication, as well as fashion design, hotel management, and graphic design.
FAQs
Ques.1. Which career is best after 12th grade?
Ans. STEM degrees (science, technology, engineering, and maths) are the most common college majors that lead to high-paying jobs. While bachelor's degrees in the humanities and social sciences do not often pay well, they can serve as a springboard towards a graduate degree and a more profitable profession.
Ques.2. How do I choose a profession?
Ans. 1. You can start choosing a career by following these steps:
2. Make a self-evaluation.
3. Make a list of your must-haves.
4. List down all the jobs you want to look into.
5. Examine job openings and potential employers.
6. Get some training (if you need it) and make sure your résumé is up to date.
7. Look for jobs and apply for them.
8. Continue to learn and improve.
Ques. What to do after the 12th?
Ans. Continue in your chosen field and pursue further education…
Participate in an entrance exam.

Change your career path and pursue a higher degree…

Select a professional training programme

Select a vocational programme.

Make a backup plan in case you don't get into the course or college of your choice.