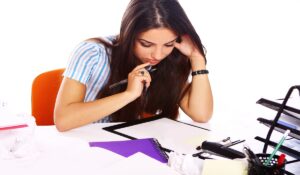 Introduction
Indian students have a wide range of options when it comes to educational boards, including CBSE, CISCE, the IB, and the Cambridge International Examinations (CIE). State-specific boards exist as well. These various groups of boards vary in terms of their geographic focus, educational methods, learning styles, and the subjects they cover.
The options are all much too nice, but the issue arises mainly when students are forced to choose between one and another. What follows is a flurry of questions on "which board is ideal for me," "could I cope if I switched," and "is the board in line with my future career goals." This is especially true for students considering making the switch from the ICSE to the CBSE system in the eleventh grade.
This is a life-altering choice for some, who then have to deal with the difficulties of learning how to function in a new scholastic and social environment. In order to determine whether the final choice is the best one, it is essential that much attention and consideration should be there to the advantages and negatives of each alternative. Students who are contemplating a board change may want to consider the following points before making a final choice. These will help students avoid picking a board that is completely unsuitable for them and their professional aims.
Here are the Things the Students Should Consider before Changing Boards in Class 11:
Does it matter if your education takes place inside or outside of a classroom?
Newer boards, such as Cambridge (IGCSE), IGCSE, and International Baccalaureate (IB), are distinct because of their focus and manner of learning, which is the key point of distinction between them. However, Cambridge and the International Baccalaureate (IB) provide significantly more thorough study and all-round development. As an example, 15 hours of community service is required of IB students in addition to their research tasks. As part of the Cambridge curriculum, a student's performance is assessed through a team project, presentation, and written assignment, among other things.
Unlike the Cambridge and IB curricula, the CISCE curriculum is more similar to that of the CBSE in terms of emphasizing practical application.

The choice of learning style or how comfortable you are with hands-on learning settings is essential for this reason. For example, students who have spent most of their school years following the CBSE curriculum may find it challenging to adjust to the IB style of learning (which puts a heavy focus on learning outside of the classroom).

Instead of just memorizing facts and then taking examinations based on what you've studied, you'd have to change the focus of your study habits if you were to transfer to a different examining board.

There will be no room for rote study in the IB tests since they are so application-focused.
Where do you want to go with your subject matter?
The breadth of discussion possibilities on these message boards is just another feature that sets them apart. Science, Commerce, and Humanities are just a few of the many clusters or streams offered by CBSE, which is a more traditional institution.
Class 11 and 12 themes will be in choice by whatever option you pick, so think carefully before making a decision.

All students have to do is decide on their fifth or sixth course of study.

Some of the CISCE disciplines are predetermined by the institution, for example, many schools provide topics divided into four categories from which students may choose one. All CISCE classes must be in English. In contrast, the Cambridge and IB curricula provide a wide range of subject alternatives.

In this curriculum, you will be able to choose to study science and humanities courses side by side if you so want. For this reason, conduct some research into the courses available by your chosen board and see whether they align with your academic interests on the wishlist before making a final selection.
How much time and effort do you put into your extracurricular?
Cambridge and the International Baccalaureate integrate extracurricular activities in their curriculums as part of their comprehensive approach to education. It is part of their curriculum to incorporate activities like dancing, painting, and design, as well as the opportunity for students to learn about and develop skills in an area of interest.
If you're interested in becoming involved in environmental efforts like Environmental Sustainability, you may find a range of opportunities to do so at Cambridge.

Whereas CBSE and CISCE prioritize academics above co-curricular activities, this may also be impacted by the policy of individual schools.

Academically, classes 11th and 12th are considered to be the most significant, and as a consequence, there is limited time for extracurricular activities.

When selecting a board, it's important to know where your attention is concentrated.
Is there anything you'd want to do in the future, and what are your educational goals?
Making an educated choice on which board to join in order to achieve your professional goals is made easier when you know exactly what you want to achieve. In order to prepare for a wide range of career paths and entrance exams, you may benefit from attending a number of educational institutions, each with its own specialties, curricula, and teaching methods.
CBSE is a fantastic choice for science stream students who want to pursue careers in engineering or medical after graduation because of its emphasis on theoretical learning and concept reinforcement.
Which country do you aspire to attend university in?
International boards, such as IB and Cambridge, must be taken into account while considering the place of residency for future study when discussing international boards. After passing the GRE, many students choose to take one of these two examination boards to continue their education at an overseas university.
Student exposure (via research, essays, community service, etc.), as well as their educational technique, enable students creates their profiles in order to seek admission to foreign universities, which are often lacking from CBSE and CISCE schools. That's why they've become so popular.
Even if you want to continue your study in India, you will face a number of challenges. For instance, the International Baccalaureate (IB) board reveals its results on the 5th of August, by which time the majority of Indian universities have already concluded their admissions processes. However, the ultimate admission decision is determined purely based on a student's actual test results, and the institution has complete discretion to withdraw the student's admission if there is a discrepancy between their predicted and actual scores. This might cost you a spot at the school of your choice!
Know how much money your parents are willing to contribute to your educational expenses.
Make no mistake, this is a must-do item. Affordability is a factor to keep in mind since a hefty tuition bill might wreak havoc on your parents' pocketbook. IB and Cambridge curriculum schools demand much higher tuition costs than other institutions (7-8 lacs annually).

On the other hand, CISCE and CBSE fees range from 70,000 to 1.2 million rupees per year, while those of the other two boards are substantially more.

If your secondary education's tuition is too high, your parents may be unable or unwilling to spend a significant amount of money on it. As a result, it's critical that you bring up this subject with your parents and that they take it into account.
Conclusion
When selecting on a board, there is no one factor that can be used to guide you. If you're thinking about switching your board, make sure you weigh all of your options before making a decision based on just one of them. If you're going through the process of replacing your board of directors, you'll have to get used to a new environment, new personnel, and new connections. A easy and pleasant change may be achieved if you make the appropriate choice.
FAQs:
Que. 1. Change from ICSE to CBSE: Is there a difference between the two boards?
Ans. 1. Yes, if you're willing to make the transfer to a different board, CBSE is an excellent option. Studying under the CBSE board has various advantages over other educational boards.
Que. 2. What is the ICSE board's global recognition?
Ans. 2. Everywhere you go, you'll see ICSE, a well-known organization. In order for a student to be prepared for further study abroad after high school, ICSE is the sole option available to them. ICSE may help a student who wants to continue their education beyond high school by providing a solid foundation. He or she will have a solid basis for future study abroad if they complete the ICSE.
Que. 3. If I don't perform well in my CBSE exams, how can I learn about my options?
Ans. 3. It's a great achievement to get outstanding scores, but it's not the primary goal for students. If you do not pass the CBSE board tests, you have a variety of options to choose from.