Total number of NITs in India
If you are career ambitious then you must get the right education that drives you in the right career paths. Studying in NIT can give you the perfect start to develop your career. Do you know how many NITs are in India? We have curated this article specially for you with all the information you need to know about NITs.
The NIT stands for the National Institute of Technology. These are the autonomous public technical universities under the Government of India. In total, there are 31 NITs in India. They are categorized under autonomous public institutions for higher education in India. Of these 31 NITs, 20 are old engineering institutes, and the remaining 11 are newly established. The language for the instruction is English at all these institutes.
These institutes come under the control of the Central Government. Initially, these were the Regional Engineering Colleges (RECs), and they were under the control of the state governments. One can take admission in NITs through the JEE Main rank.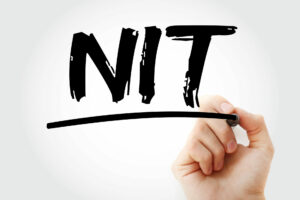 List of NITs in India
The NITs help promote regional diversity and multicultural understanding in India. In the school system of NIT, half of the students from the total student population in each batch are drawn from the respective state of the NIT, and the remaining half is drawn from the remaining on a common merit list. Due to these, NITs are different from the Indian Institutes of Technology IITs – another prominent engineering school system in India. In an IIT, there is no need to accept a specified number of students from any region of India, as the IIT admission criteria are based only on the student's performance in an entrance examination. IIT JEE Courses.
The NITs offer degree courses at different levels, such as the bachelor's, master's, and doctorate levels, in various branches of engineering and technology. The different college surveys rate most of the NITs over the other universities in India, except for the IITs and some other institutions. The NITs function autonomously same as the IITs. They share only entrance test criteria. The autonomy enables the NITs to set up their own rules and regulations, making it easier to adapt to changing industry requirements. The admissions at the Undergraduate Programmes level in these institutions for all Indian and foreign nationals are made through the Joint Entrance Examination (JEE) Main examination. Students can start JEE preparation from Grade 8 onwards through JEE foundation course.
Make your Engineering Dream come true with Infinity Learn.