In today's technologically driven world, the internet has seamlessly woven itself into the fabric of our daily lives, becoming an integral part of both our direct and indirect experiences. The advent of search engines, with Google at the forefront, has ushered in a revolution in the way we seek and acquire knowledge. Whether it's famous celebrities, public figures, or ordinary folks from diverse backgrounds, all individuals are just a click away from us, thanks to the vast expanse of information available at our fingertips.
Yet, the question of who stands as the most searched person on Google is a constantly shifting one, with the answer evolving on a monthly basis. It's a dynamic landscape where breaking news, trending topics, and the rise of new personalities can swiftly catapult an individual to the top of Google's search charts. In the year 2023 alone, a myriad of compelling figures have made their mark in the digital realm, capturing the collective curiosity of internet users worldwide.
In this blog, we embark on a journey to uncover who, amidst the whirlwind of online searches, emerges as the most searched person on Google in 2023. Our quest takes us through a diverse landscape of personalities, each leaving an indelible mark on the digital tapestry of this year. From groundbreaking achievements to sensational news stories, we will navigate the ebb and flow of the online world to shed light on the individuals who have captured the imaginations of millions with just a few keystrokes. So, let's dive into the fascinating realm of 2023's most searched person on Google.
Who are the Most Searched People in the World 2023?
In July 2023, the world was captivated by a diverse array of individuals who took the online search sphere by storm. These top 10 most Googled figures drew global attention due to their fascinating and influential stories. From tech titans unveiling groundbreaking innovations to sports stars achieving remarkable feats, these searches reflect a world hungry for knowledge and inspiration. Delve deeper into the lives and achievements of these remarkable individuals who, for various reasons, captured the curiosity of millions worldwide in July 2023.
Johnny Depp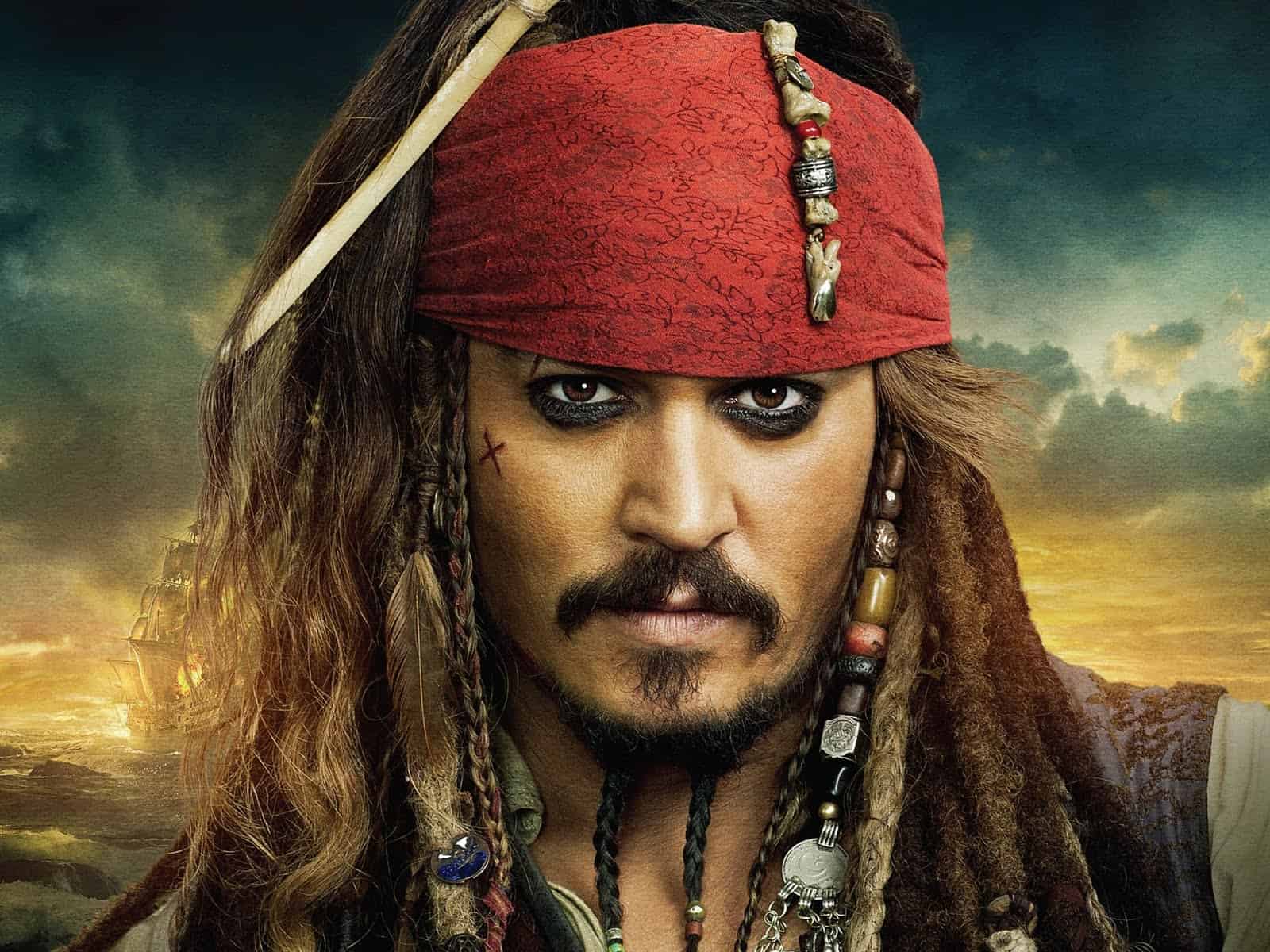 Born June 9, 1963, Johnny Depp is a multifaceted American actor, producer, and musician. He has received numerous accolades throughout his career, and is regarded for his versatility as a performer. Depp has been part of numerous iconic roles in movies such as "Pirates of the Caribbean", "Edward Scissorhands", "Finding Neverland", and "Sweeney Todd".Depp's personal life has been as much a subject of media attention as his professional achievements. His relationship with Amber Heard, whom he married in 2015, made frequent headlines, especially during their tumultuous split in 2017. The legal battles between the two have been widely covered, drawing attention and sparking numerous debates.
In 2023, the spotlight on Depp intensified following the latest developments in a $50 million defamation lawsuit he filed against Heard. The public's heightened interest in this case led to Depp topping the list as the most Googled person worldwide for that year.
Lionel Messi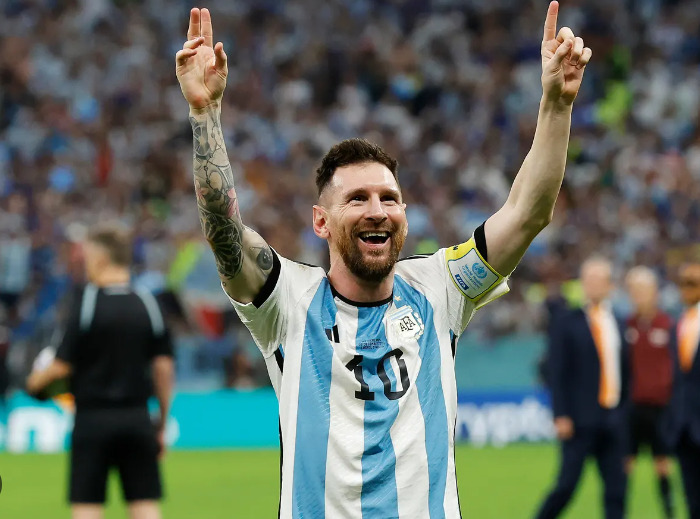 Born on June 24, 1987, in Rosario, Argentina, Lionel Messi is widely regarded as one of the greatest soccer players of all time. His unparalleled skill set, vision, and playmaking abilities have won him numerous accolades and fans across the globe. Messi spent the bulk of his career at Barcelona, where he won numerous La Liga and UEFA Champions League titles.
However, in 2021, due to financial constraints faced by Barcelona, Messi made a shocking move to Paris Saint-Germain (PSG). This was a significant event in the soccer world, as he had been with Barcelona since his youth career. At PSG, Messi continued to showcase his exceptional talent, playing alongside other football giants like Neymar and Kylian Mbappé.
In a further twist in 2023, Messi surprised the soccer community with an unexpected transfer to Inter Miami, a club in the Major League Soccer (MLS) of the United States. This move ignited a flurry of discussions and speculations about the reasons behind the transfer and his future contributions to the sport in the U.S. As a result, the global fascination with this legendary player's next steps made Lionel Messi the second most searched person on Google in July 2023.
Taylor Swift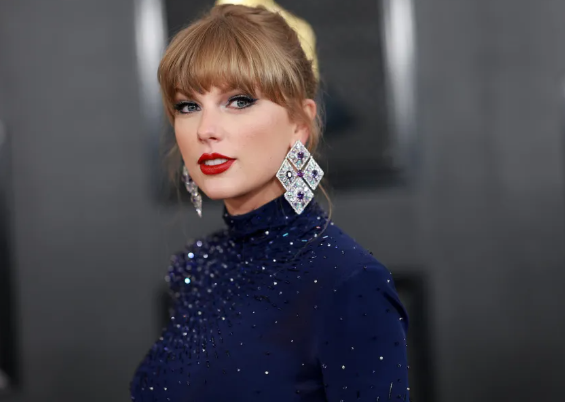 Born December 13, 1989, Taylor Swift is an acclaimed American singer-songwriter known for her narrative songwriting and multiple chart-topping albums. In May 2023, Swift became a major point of focus on Google due to a combination of events. Her decision to skip the prestigious 2023 Met Gala raised eyebrows. Additionally, swirling reports of her breakup with long-time boyfriend Joe Alwyn caught the public's attention. A standout moment was her live rendition of "High Infidelity" during the 'Eras Tour' on April 29, further fueling online searches about the star.
Vladimir Putin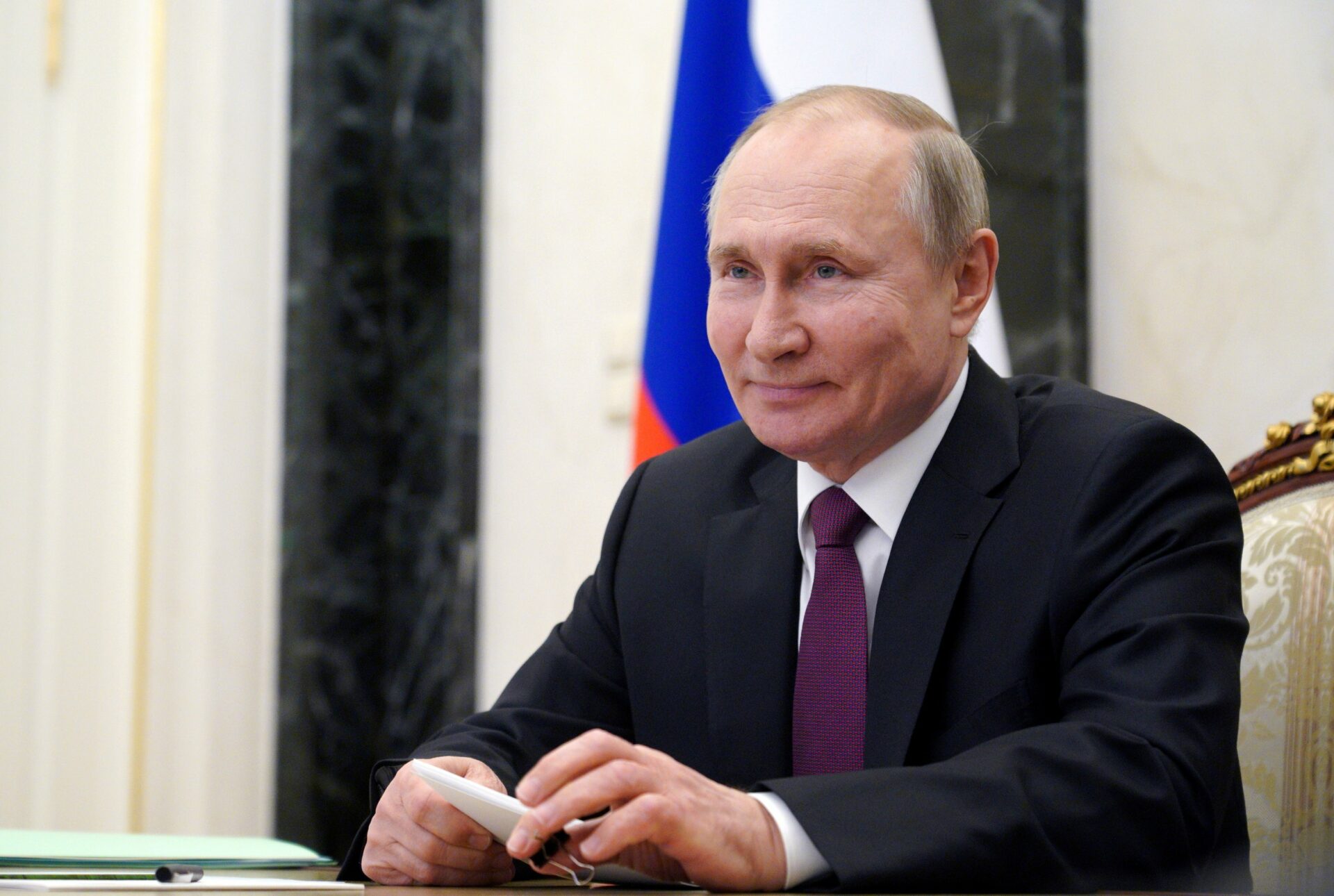 Born on October 7, 1952, in Leningrad (now Saint Petersburg), Vladimir Putin is a pivotal figure in modern Russian politics. He has served as Russia's President and Prime Minister in various stints since the late 1990s, solidifying his influence on the nation's trajectory. A former KGB officer, Putin is often viewed with a mix of respect and apprehension on the international stage due to his assertive foreign policies.
In 2023, Putin made global headlines with his decision to deploy tactical nuclear weapons in Belarus. This move not only signaled a significant escalation in regional tensions but also drew widespread concern from international communities, leading to debates on global security and diplomatic relations. As nations and citizens around the world grappled with the implications of this announcement, searches for Putin and the situation surged, earning him the fourth spot on Google's most-searched list.
Will Smith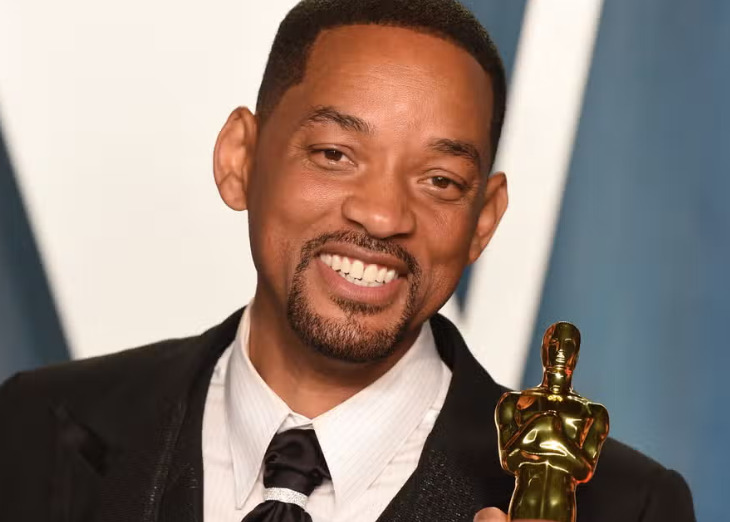 Born September 25, 1968, in Philadelphia, Pennsylvania, Will Smith is an acclaimed American actor and rapper, celebrated for his roles in blockbuster films and a successful music career. While Smith has always been a well-recognized figure in entertainment, his visibility spiked in March 2023 during the Academy Awards ceremony. He confronted comedian Chris Rock following some jokes Rock made about Smith's wife, Jada Pinkett Smith. Unknown to Rock at the time, Jada was contending with a health condition, adding a deeper layer of sensitivity to the incident. This unexpected altercation, caught on live television, prompted a surge of searches about Smith and the incident, thrusting him into global spotlight.
Amber Heard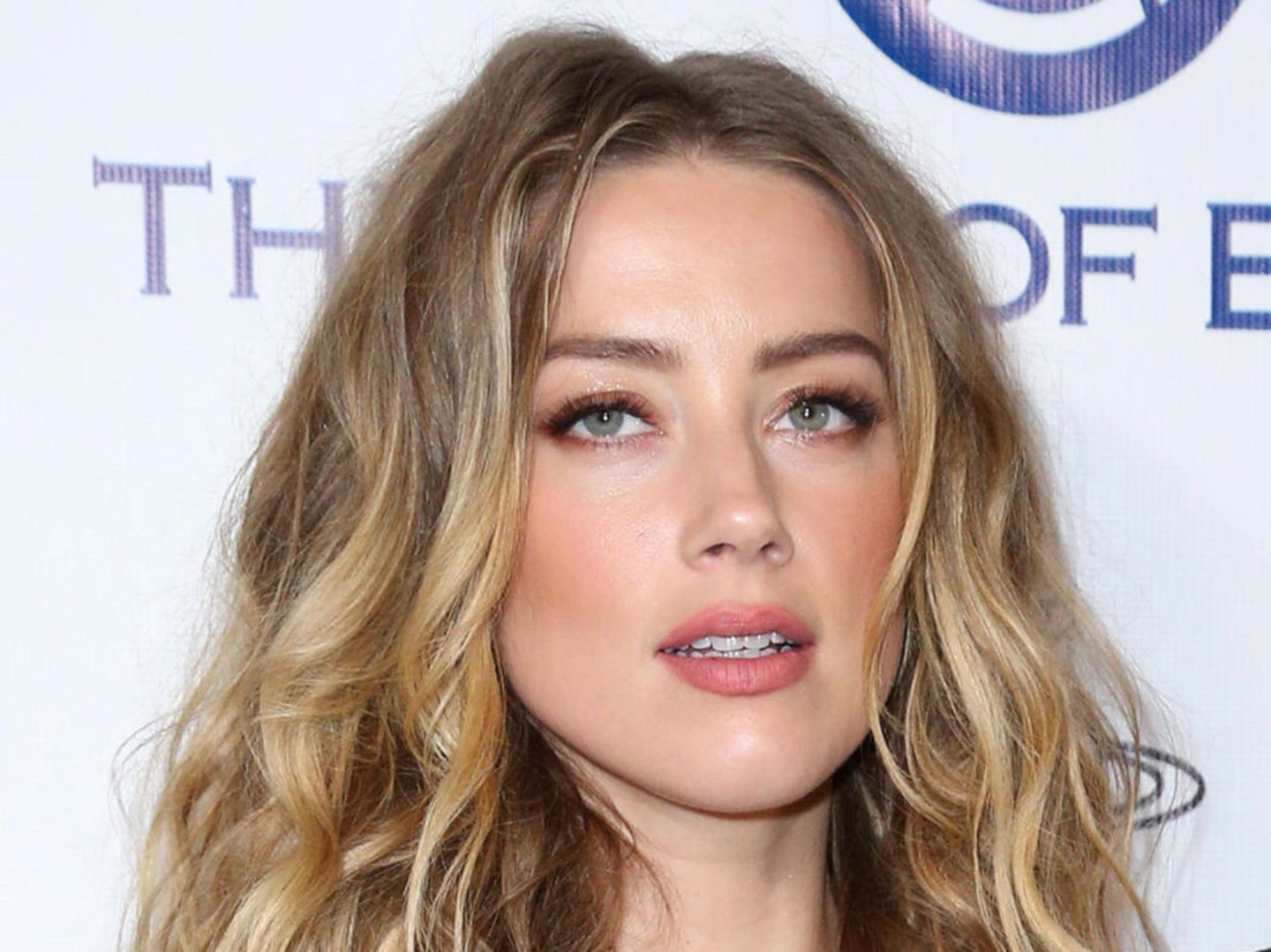 Born on April 22, 1986, in Austin, Texas, Amber Heard is an American actress best known for her roles in films like "Aquaman" and "Drive Angry". In addition to her work in film, Heard is also recognized for her activism in areas of human rights and domestic and sexual violence awareness.
However, much of the attention she received in 2023 was tied to her personal life, particularly her legal battles with ex-husband, Johnny Depp. Their tumultuous relationship and subsequent separation in 2017 set the stage for a series of dramatic events, with Depp filing a $50 million defamation lawsuit against Heard. The developments in this lawsuit, including the testimonies and evidences presented, were closely followed by the media and public alike.
In July 2023, as the legal proceedings took several dramatic turns, the world's attention was fixated on the case, leading to Amber Heard being one of the top searched personalities on Google. Her story, mingled with both professional achievements and personal challenges, resonated with many, highlighting the complexities of public figures' lives and the intense scrutiny they often face.
Chris Rock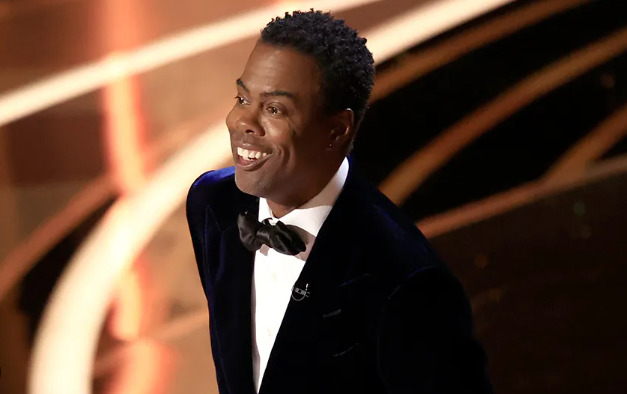 Born on February 7, 1965, in Andrews, South Carolina, Chris Rock is an esteemed American comedian, actor, writer, producer, and director. With a career spanning several decades, Rock is lauded for his insightful and often biting humor, addressing various societal issues with wit and boldness.
However, in 2023, Rock found himself at the center of a significant public controversy during the 94th Academy Awards. While presenting, Rock made a jesting remark about Jada Pinkett Smith, referring to her as "GI Jane 2″. The comment, made in reference to her shaved head, was not well received by her husband, Will Smith, who confronted Rock on stage in a moment that would become one of the most talked-about incidents in the history of the Academy Awards.
The unexpected altercation and its implications were widely discussed in media circles and amongst the general public, fueling searches related to both Rock and the incident. This event, combined with Rock's already prominent profile, positioned him as one of the most Googled figures in 2023.
Anna Sorokin (Delvey)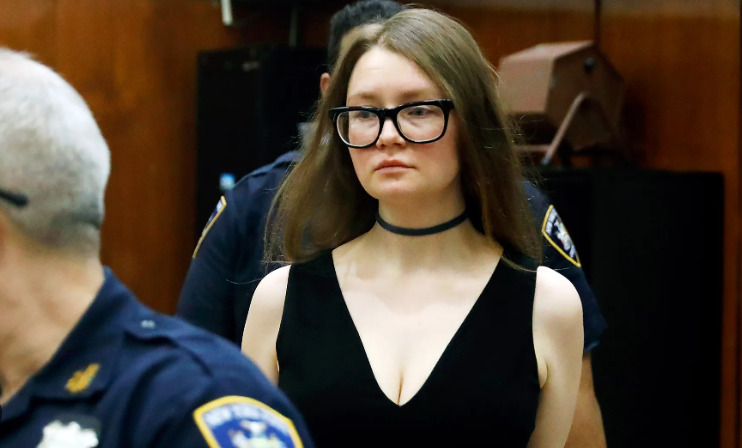 Born on January 23, 1991, in Russia, Anna Sorokin rose to infamy under her alias "Anna Delvey". Posing as a wealthy German heiress, she deceived New York's elite social scene, securing luxury hotel stays, lavish dinners, and trips on borrowed money.
Her elaborate scheme eventually caught up with her, leading to her arrest and conviction on multiple counts of theft and grand larceny. Sorokin's story, filled with deceit, ambition, and the pursuit of the American dream at any cost, captured the imagination of many.
In 2023, her tale garnered renewed interest after the release of the Netflix series "Inventing Anna", which dramatized her audacious exploits. The show's popularity further intensified the public's curiosity about Sorokin's real-life events. This surge in interest coincided with news of her release on bail in October, making her one of the most searched figures on Google for that period.
Novak Djokovic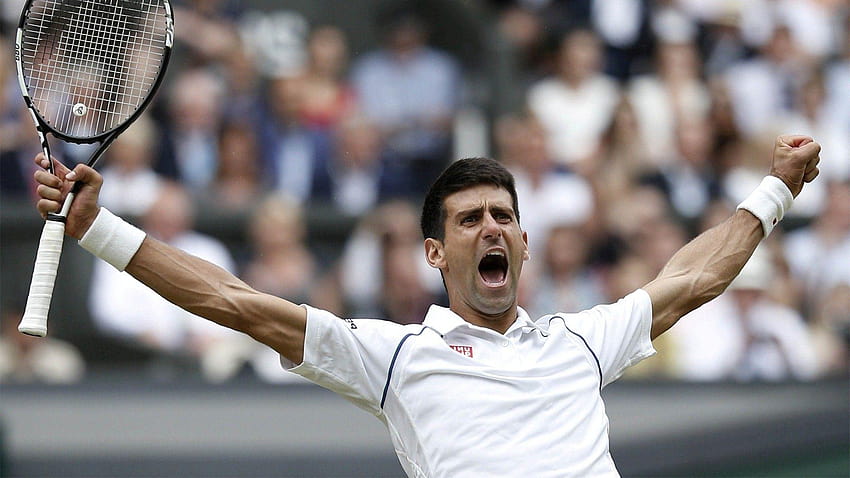 Born on May 22, 1987, in Belgrade, Serbia, Novak Djokovic stands as one of the tennis world's most accomplished players, boasting 22 Grand Slam titles to his name. Known for his remarkable athleticism and mental resilience on the court, Djokovic has engaged in many epic battles against fellow tennis greats, earning him countless fans worldwide.
However, in 2023, Djokovic found himself at the center of a non-tennis-related controversy. His decision to remain unvaccinated against COVID-19 drew significant public attention. This choice directly affected his professional career when it led to his exclusion from participating in the Australian Open, a premier tennis tournament he has won multiple times. The event sparked global discussions on athletes, personal choices, and public health regulations, propelling Djokovic to be one of the most searched individuals during that period.
Andrew Tate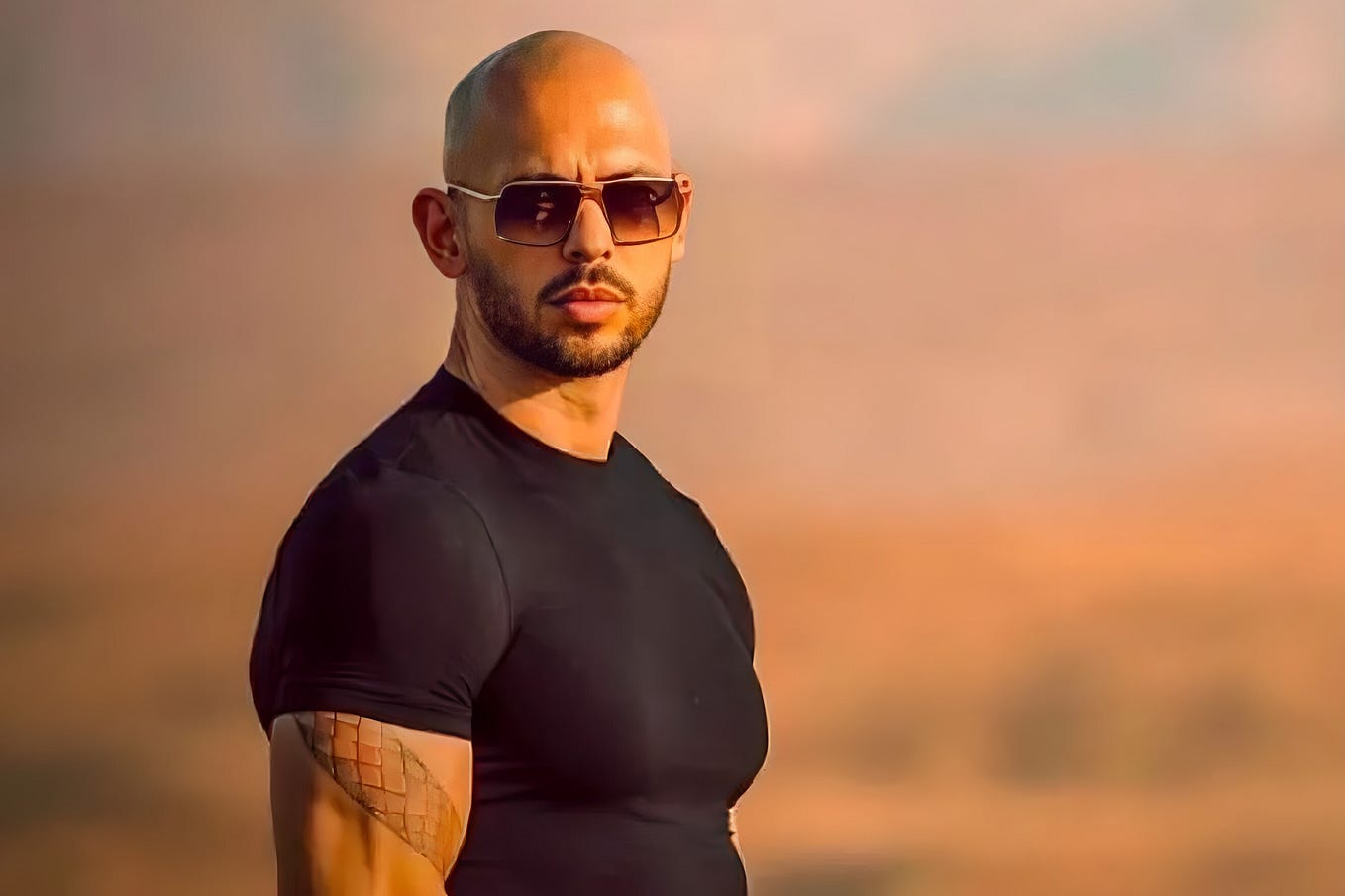 Born on December 1, 1986, Andrew Tate initially gained recognition as a kickboxer, securing multiple world championships in his athletic career. However, in recent years, Tate's notoriety has been less about his accomplishments in the ring and more about his controversial stances and comments, especially concerning women.
As he transitioned into the role of a life coach and online personality, Tate often promoted views that many deemed misogynistic and harmful. These beliefs and his outspoken nature led to his banishment from several major social media platforms. Despite these bans, Tate's influence has not waned entirely. He continues to find ways to disseminate his ideas, drawing both fervent supporters and vehement detractors. In 2023, his controversial remarks and continued influence made him a widely searched and debated figure online.
Also Check: Google turns 25 Today, Celebrates Google 25th Anniversary
Conclusion
In July 2023, the world witnessed a captivating surge in online searches, with millions around the globe seeking knowledge and inspiration from a diverse range of individuals. These top 10 most Googled figures left an indelible mark, drawing global attention for their remarkable achievements and stories. From visionary tech titans who unveiled groundbreaking innovations, sparking curiosity and excitement, to sports stars who achieved extraordinary feats, these searches reflected a collective hunger for inspiration. Dive deeper into the fascinating lives and accomplishments of these extraordinary individuals who, for a multitude of compelling reasons, captured the imagination of millions worldwide in July 2023. Explore their stories and discover what made them the center of attention during this transformative month.
Check This: Google Full Form
Frequently Asked Questions (FAQs)
Why is Johnny Depp the most searched person on Google in July 2023?
Johnny Depp topped the search charts in July 2023 due to his high-profile defamation lawsuit against his ex-wife, Amber Heard, which garnered significant media attention
What led to Lionel Messi being one of the most searched individuals on Google in July 2023?
Messi's unexpected move to join Inter Miami after leaving PSG generated widespread curiosity and online searches among soccer fans
Why was Taylor Swift among the most searched people on Google in May 2023?
Taylor Swift's absence from the Met Gala and her recent breakup with Joe Alwyn, along with her live performance of 'High Infidelity' during her 'Eras Tour,' piqued public interest.
What prompted Vladimir Putin to be a highly searched name on Google?
Vladimir Putin's announcement of deploying tactical nuclear weapons in Belarus raised concerns both nationally and internationally, driving searches for more information.
Why did Will Smith become a top Google search in 2023?
Will Smith's physical altercation with comedian Chris Rock at the Academy Awards drew global attention after Rock's controversial jokes about Smith's wife, Jada.
What's the connection between Amber Heard and Johnny Depp's high search rankings?
Amber Heard's accusations of domestic abuse against Johnny Depp and their subsequent defamation lawsuit made both individuals highly searched topics on Google.
What led to Chris Rock's name appearing among the top searches?
Chris Rock's Academy Awards joke about Jada Pinkett Smith's hair sparked a public incident involving Will Smith, leading to significant online interest.
Why did Anna Sorokin (Delvey) regain public attention in 2023?
Anna Sorokin became a trending search topic again due to the Netflix series 'Inventing Anna,' which portrayed her life and the circumstances surrounding her arrest.
What controversy surrounded Novak Djokovic's online searches in 2023?
Novak Djokovic's decision to refuse vaccination, leading to his exclusion from the Australian Open despite his tennis achievements, generated significant online discussion.
Who is Andrew Tate, and why is he searched despite social media bans?
Andrew Tate is a controversial life coach known for promoting harmful views. Despite social media bans, he continues to attract attention for his controversial content targeting young male audiences.