Introduction
'I slept and dreamt that life was joy. I awoke and saw that life was service. I acted and beheld that service was joy.'
These were the words that Rabindranath Tagore lived by. He was a true genius. He was an acclaimed poet, a diligent philosopher, an exquisite artist, a talented song-writer and, above all, a visionary. His contribution to the field of art and literature is endless and so was his patriotism towards his mother land. He was a strong driving force in India's struggle for Independence and every Indian needs to draw inspiration from the life of this great personality.
Birth and Beginnings:

Born on 7th May, 1861, in a lavish home in Calcutta, Rabindranath Tagore was the youngest of thirteen siblings. His father Devendranath Tagore was an affluent member of the high society and his mother Sarada Devi was a strong-headed, cultured woman who taught a young Rabindranath Tagore various valuable life lessons. Being the youngest son of the family, Tagore was a pampered kid and often accompanied his father in his music practice sessions. Tagore's father was a great musician himself, who contributed immensely to the renaissance of Bengali classical music. His father's work left a lasting impression on Rabindranath Tagore's mind and enhanced his creative abilities. He started singing and writing at a very early age in life, and it was obvious that he had been gifted with rare talents.
Advent with writing:
Tagore started writing dramas and novellas by the time he was 16. His skills were so enhanced in comparison to his contemporaries that, at the age of 20, he finished his first novel 'Valmiki Pratibha'. The pinnacle of his literary career was most certainly his most acclaimed book of all times, Geetanjali. His collection of soul stirring poems won him a Nobel Prize in Literature in the year 1913. Although originally written in Bangla, Rabindranath Tagore translated his work in English and the book created such a stir that poet W.B Yeats wrote the epilogue for Geetanjali himself. Rabindranath Tagore was not only the first Indian to win a Nobel Prize, but he was also the first non-European to win the prestigious award. What set Rabindranath Tagore's work apart from his contemporaries was that he did not write 'action-based' content. He rather wrote on the inner conflicts of the human heart and the emotional turmoil that exists within each individual. In his writing he spoke of love, hope and devotion.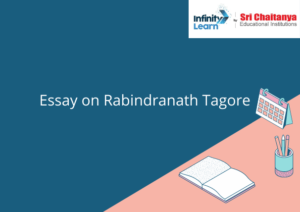 Rabindranath Tagore is credited for writing more than two thousand songs. His songwriting style did not adhere to the bounds of traditional classical music and was a completely new concept, now called 'Rabindra Sangeet'. It is from this diverse collection of songs that three different countries have found their national anthems: India's Jan-Gan-Man, Bangladesh's Amar Sonar Bangla, and Sri Lanka's national anthem are all originally 'Rabindra Sangeet'. In his lifespan, Rabindranath wrote eight novels, four novellas and hundreds of short stories. Some of his most coveted poems include Mansi, Sonar Tori, and Balka. Through short stories like Kabuliwala and the Postmaster, he spoke to the heart of the common masses.
Participation in the Indian Freedom Struggle:
Rabindranath Tagore also played a significant role in India's struggle for freedom. He wrote patriotic songs and poems that ignited the flames of sense of service and sacrifice among all his readers. He shared a great bond with Mahatma Gandhi and often consulted him for resolving inner conflicts. It was Rabindranath Tagore who gave Gandhi the title of 'Mahatma'. Rabindranath Tagore was also a great teacher and encouraged his students to question everything. He was against the schooling system of education and believed that children should be taught in a free and uninhibited manner. To achieve this goal, he established the 'Vishva Bharati University' in Shantiniketan where the students did not have to sit in a classroom. The classes were held in the open and students were taught about topics like mathematics, astronomy, mythology and any subject that would catch their fancy. Some of the noted alumni of Vishva Bharati University include Amartya Sen, Satyajit Ray and Indira Gandhi. It was his keen interest in teaching that earned him the title of 'Guruji'.
Other Works :
Rabindranath Tagore also started painting in the later years of his life. Although he was red-green colour-blind, his work had a unique expression and is displayed in a number of acclaimed museums. His work was so inspiring that Albert Einstein invited him to engage in a flaring conversation about life. This conversation was recorded and is available under the title 'On Nature Of Reality'. In the year 1915, King George V awarded Tagore with a knighthood in the honour of his work, but Tagore gave up his title in 1919 as a protest against the Jallianwala Bagh massacre.
Conclusion:

Rabindranath Tagore took his last breath on 7th August, 1941. He died in his childhood home at the age of 80. His life was marked by excellence and supreme devotion to his work and country. His work continues to inspire and motivate us till date, and will do so for generations to come.
TOPICS for Essay Writing
Essay Topics on Animals
Essay Topics on Relationships
Essay Topics on Famous People and Personalities
Essays on General Topics