Introduction
I read somewhere that life isn't about the ultimate moments or the final goodbyes. It is about the time that builds up to it. Every moment is important if only you can make it count. In that sense, time is like a stream of flowing water. You cannot touch the same water twice because it won't ever make a return once passed. So live up to every moment if it's all you can do!
As a student, I believe schools strive to highlight the most significant days of the year for us. There are special programs, assemblies, annual days, sports days, and celebrations for everyone from teachers to students. My school lit lamps for Diwali, while a big fat Santa paraded the school with candies and other goodies on Christmas. They even found ways to improve our awareness by commemorating national and historical days. Environmental drives every other month and walks through bird parks are the reasons I am socially aware of the environmental issues we face today as a planet.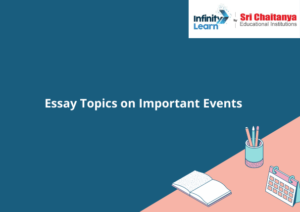 Although these events were pretty generic and observed by the school as a whole, my favorite ones were those pertaining to my grade specifically. Graduation ceremonies where the college celebrated each of our achievements, class trips out of town for the first time without our parents, and interschool competitions where we could showcase our talents were events I cherished.
However, I firmly believe that events aren't termed important because of dates on annual calendars or because the internet says so. They are labeled those because of the memories we create with friends, family, or even strangers and because of the lessons along the way.
From personal experience, I can definitely mark birthdays as important events on my calendar. Without the fear of sounding cliché, I put an extra star on the calendar if the birthday happens to be mine. Year-round, I wait for a day that can be dedicated solely to me in the eyes of my loved ones. The decorations, the cake designs, the cards, and all the bouquets — I make sure not to leave any of it unnoticed. I choose this day to dance with my best foot forward in my prettiest dress. Even if everyone else fails to stand up to my expectations, I make sure I don't disappoint myself, devoting all 24 hours to self-care. My happiness is my responsibility throughout the year, but especially on my birthday.
Harvey Mackay once called time free, but he also called it priceless. This statement alone speaks volumes of what even a second is worth. Despite all the time weighing us down, it isn't uncommon for humans to get caught up in today's busy schedules and messed-up lifestyles. People feel the need to be productive at all clocking hours and make the most of every minute. We often forget to breathe, to sit down and observe. As I mentioned earlier, we are responsible for taking care of ourselves, so we mustn't fail to sit back and relax. To thrive in all we've worked for and cherish those dear to us. Events sure are important, but so are we and everything we do.
Here are a few gripping essay topics on Important Events to reflect on:
Your last birthday.

Which festival do you and your family celebrate most joyously?

Hopes for the coming year and how you're going to make it count.

Examinations and vacations are both equally important. Elaborate.

Your fondest childhood memory.

Where do you hope to be ten years from now?