Introduction

It has rightly been said that habits transform into character. Habits are fixed or regular behaviours or practices, particularly ones that are difficult to break. A habit can be many things, some good and some not.
A lot of people have negative habits such as a tendency of often being late, lying, being un-attentive when someone else is talking or perhaps simply going to bed too late, and so on. On the other hand, some people have good habits like being prompt, accurate, hygienic, and healthy. Most people have a mix of good and bad habits, along with ones they would like to change for the better.
Habits are typically passed down to us from parents, circumstances, and company. In general, the family environment has a vital effect in the formation of healthy or harmful habits. Good habits are the cornerstone of many great success stories, while bad habits are the source of demise for many great ventures.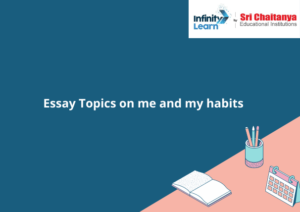 Like any other person, I too have my fair share of habits – both good and bad. One of my better habits is having a regular routine. I like to wake up at the same time every day and follow a certain schedule. However, the downside of this habit is that I find it extremely hard to break out of my routine and this becomes a problem for me on days when I simply want to relax.
Another one of my unpleasant and probably damaging habits is my tendency to allow anger to build up inside and then direct it elsewhere. The major reason I feel this is potentially dangerous is that when someone lets their anger build up over time, it eventually becomes a bomb, capable of blowing up at any time. It is also extremely unhealthy. However, I have been working on this by tackling the problem at its root. For instance, if I have a disagreement with my friend, instead of keeping it inside and bottling it up, I calm myself down and try to make my point clear to my friend without arguing. This helps to avoid fights as well as letting me maintain my composure.
One habit that is both fun and enriching is reading. I enjoy reading and spend more than an hour reading every day. My mother once told me that a book is like an ocean of knowledge. One can learn practically everything from literature. For me, a book is a magical object that encourages me to learn more about the world. The books I read add joy to my life. Every day, I would spend at least one hour reading or surfing the internet. And reading allows me to rejuvenate myself and gain knowledge that I don't have.
Besides this, I try to inculcate habits such as honesty and hard work in myself. In order to build character, certain good habits like these are necessary. As long as we keep working on ourselves and don't get too comfortable with our disagreeable habits, we are on the correct path. I believe that personality and behaviour play a bigger part in a person's life than their job and hobbies. After all, it has often been said, 'Man makes habit and habit makes man!'
Essay Topics on Me and My Habits:
Importance of Exercise

My Favourite Sport

My Favourite Movies

Mobile Addiction in Young People

How The Pandemic Changed My Lifestyle

Harmful Effects of Junk Food

Time Management