The love for the country and that zeal to undergo any kind of hardships for the country is called patriotism. Patriotism teaches us to love our country and embrace the whole of humanity. It enlightens people about their predominant duties towards the nation. The feeling of patriotism is the spirit that seeks happiness through supreme sacrifice for the country and enables us to step forward to do our bit for our country. Here we are providing four (4) speeches to help you attempt this topic at any event or occasion. So, make the best use of these speeches and come out with flying colours in your studies. Speech on Patriotism.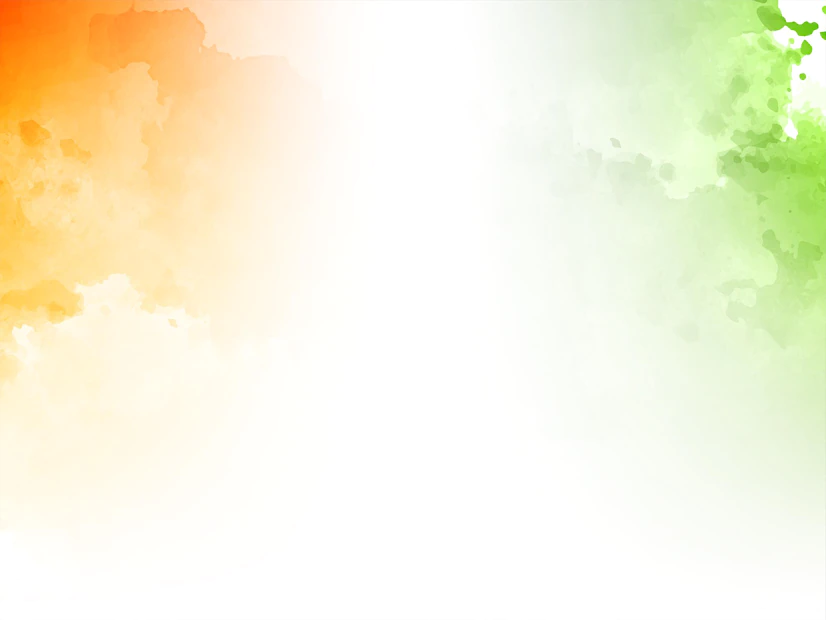 Long and Short Speech on Patriotism in English
Speech on Patriotism – 1
Respected CEO, Manager, and Supervisors, Dear Colleagues and all other Friends!
Today is the day when we received our Independence from the British, and our nation became an Independent country in 1947. Like every year, we have gathered here to celebrate Independence Day and pay tribute to all those great people who have sacrificed and are still sacrificing their lives for guarding and securing Independence.
I am highly honoured to get an opportunity to deliver a speech on Patriotism. This topic is very sensitive because I love my country very much. We all know how many difficulties, and hardships freedom fighters have faced in order to make India free. Patriotism's feelings and sensitivity are vital for any country's Freedom. A patriotic person is always prepared to sacrifice his/her life for the need and love of his/her country.
Patriotism is one of the best qualities one can have. It is a pious feeling of the mind. Thankfully, we live in an Independent country, unlike our great freedom fighters, who had to win it after a lot of struggle and sacrifice. Now, we don't have to struggle every day to survive as much as they did.
So, remembering all those great people who have fought for our Independence, we are filled with feelings of patriotism. Great people like Mahatma Gandhi, Shahid Bhagat Singh, Rajguru and Sukhdev, Subhash Chandra Bose, Lala Lajpat Rai, Sardar Vallabh Bhai Patel, and many more saints struggled hard till their last breath, only for the reason that they wanted to see their countrymen live a life in harmony. It is only because of their noble cause that the world still remembers them. However, several anti-social elements in our society try to spoil the image of our country.
Nowadays, we see in the news that some sections of young students from some universities speak against their country. Such people don't respect the hardships of the Freedom fighters and our Armed forces who protect us every second.
Patriotism can be fulfilled through various other means. Not necessarily; everyone needs to be a freedom fighter or should be serving the Army, Navy, or Air Force. You can exhibit your love towards the nation by being a part of Clean India, popularly known as 'Swachh Bharat Abhiyan, or you can help poor, old, or needy people, save water, save the environment, etc. You may join non-government organizations (NGOs) and help needy people. In winters, by distributing blankets, or in summers by distributing water, you may display your love towards mankind and thus show your true heroism and patriotism. Patriotism does not only mean struggling for the freedom of one's country; it also includes the honest feeling and true love for the country and its countrymen, which can be displayed through passionate work for the country's development.
Love your country and show it in your actions.
Thank you!
Speech on Patriotism – 2
Hon'ble Vice Chancellor, Principal, Fellow Colleagues, and My Dear Students!
As you all know, today, we have organized this event to commemorate the victory and sacrifice of our freedom fighters who fought during the struggle for Independence. And I, as the senior faculty member of our XYZ institution, have been chosen by our respected Principal to deliver a speech on patriotism. On behalf of my entire staff and students of this institution, I want to extend special thanks to our hon'ble Vice Chancellor for taking her precious time and coming here to grace the occasion through her presence.
As I mentioned, we are here to remember our country's great freedom fighters like Mohandas Karamchand Gandhi, Shaheed Bhagat Singh, Chandrasekhar Azad, and Bal Gangadhar Tilak Subhash Chandra Bose, Jawaharlal Nehru, Dr. Rajendra Prasad, and many others. Their contribution to the attainment of independence was immense and cannot be simply summed up in words. However, one thing that requires special mention and which we all should imbibe from them is their great patriotic fervour. When on the mere thought of bondage or slavery of British Raj and independence struggle, a shudder comes running through our whole body; imagine they all have lived it and fought against it. The trauma and trouble that Britishers inflicted on them are difficult to explicate.
One thing in common that kept them united till their last breath during the freedom struggle was patriotism and sheer love for their motherland. They firmly believed in the chant called "Mera Bharat Mahan." So now, if I ask you what Patriotism is, how many of you are willing to answer? May be all! It may sound like an easy question for you, but trust me, it has various ramifications.
Remember that it's good to love your country and its people, but that doesn't give you the right to detest any particular thought or ideology. So it's important not to let your patriotic zeal transgress that thin line that can border you towards fanaticism or extremism. Remember that the very foundation of our country is founded on the principles of tolerance and compassion.
Patriotism has no room for hatred or ill-feeling. When it's patriotism that inspired our freedom fighters to sacrifice their lives for the love of their country and its people, we can at least spread the message of love and peace everywhere across the globe. Yet another way to show love for our country is by working towards its growth and development and taking effective measures to eradicate poverty, illiteracy, child labour, violence against women, and other social evils from our society and making our country a better place to live in.
Needless to say, patriotism is one of the finest qualities found in men, and it's an exhilarating feeling. And a person will be patriotic in the true sense of the term when he/she will own the responsibility of his/her country and relentlessly work towards its holistic growth. So, think beyond yourself and your family. Cultivate national interest and spread the message of international brotherhood everywhere.
Before I leave the stage, let's say loud and clear, "Bharat Mata ki Jai" together!
Thank you!
Speech on Patriotism – 3
Good morning everyone. I welcome you all to this grand celebration of Independence Day.
My topic of discussion today is patriotism. For each one of us present here, this word has different implications. I will discuss my views on what patriotism means to me. A patriot is a person who intends to love and serve the country as a loyal citizen. A true patriot loves the country and is ready to sacrifice anything for his or her own country. The person whole­heartedly works for the welfare of the motherland. A set of these people tend to inherit the feeling of patriotism. Patriots are the ones who have smiles on their faces while going to wars; they don't doubt giving their lives for their motherland.
We, the citizens of India, have been lucky to feel the proud heritage of the noblest patriots, who sacrificed all their belongings and even gave up their lives for the cause of their motherland.
Patriots go beyond the limits of their character and morals to work for the betterment of their country. A few major patriots that have made great sacrifices for India are Mahatma Gandhi, Bhagat Singh, Shivaji, Rana Pratap, Rani Lakshmi Bai, Sardar Patel, Subhash Chandra Bose, Lala Lajpat Rai, Maulana Azad, and many more. These people have given their lives for the country and have always kept their country ahead of themselves. These patriots are remembered with intense feelings and will always serve as examples for generations.
It majorly means we should have true love and feelings for the country and be passionate about working for its progress. For a patriot, motherland means much more than heaven. It is only due to the sacrifice, dedication, and contribution of patriots that the nation develops and prospers. Patriotism is regarded as the stepping stone to nation-building. A patriot is never selfish or self-centered, instead is sane and sensible.
Patriotism means we should have immense love and affection for our own country, but it does not mean we have any hatred for any other country. People should be capable of supporting their nation but not have ill feelings for other countries. One should not look down upon other countries. Every country has many patriots who sacrifice their self and put their country above everything. All great nations which built their name in history are proud to witness the services of their patriots.
I, on behalf of everyone, would like to motivate you all to safeguard, develop and preserve the freedom of the country. People should work for their nation. Every nation needs a bunch of people who work on building up their country above and beyond their self-interest. People should be concerned about their country's progress and prosperity. A true patriot always gets respect, love, and affection from other citizens of the country as well.
Thank you for being a part of and continue promoting patriotism.
Speech on Patriotism – 4
Good morning; I welcome you all to this session. As you all are aware that we are gathered here to share our views about how important it is to keep our country the top priority for us.
In order to address this topic, I would like to share my views on patriotism. It is a very important feeling for the country's freedom. Patriotism is the dedication and presence of values towards one's country, specifically in concern for its defense. Patriotism does not mean the instant feeling you get when there is a debate about India vs. Pakistan. It is the vibe inherited in you to make your nation the best in the world. Many people from earlier generations comment that the feeling of patriotism is on the decline in the existing youth and coming generations.
Being a part of today's youth, I would just like to tell you all that feeling of patriotism is right there within us; only the way of portraying it is different. We don't believe in following the conventional modes of expressing patriotism but instead have dedicated ourselves to making our country the best that we can and in every possible way. The scope of patriotism includes building great technological infrastructure that enables our country to march ahead on the path of progress.
Dedication for the country's upliftment amongst the others is the key agenda behind being a patriotic person. Since childhood, we have been taught about the great stories of instances faced by many patriots of our country; this has been done to build in the importance and spirit of patriotism within each of us. Every country needs patriots who emphasize putting in their efforts and dedicate themselves completely to the nation's growth above and beyond their own self. We are obliged to those incredible people who have fought hard and helped the country achieve and protect its freedom.
Patriotism is an inherited spontaneous feeling. It is the spark that lightens up the country's spirit. A patriotic person always gets respect from other countrymen and never-ending love, support, and affection. This is not only because of their sacrifices but also of the love, care, dedication, and affection they shower on the nation.
I would like to motivate you all to please never let the spirit of patriotism diminish; it is one of the most crucial elements for a nation's development and prosperity. Share the message of how patriotic people have helped us take forward our country and how we all owe this as our responsibility.
Thank you!
Related Information: