Best Mathematics books for JEE Advanced: The very step in IIT-JEE preparation is to understand the difficult concepts included in JEE Mains and JEE Advanced Syllabus that may not be included in the textbook of NCERT. Students should do some research and get some reference books for IIT-JEE preparation. This will be helpful in learning concepts in mathematics. In Mathematics, you should focus on understanding how theorems and formulas are derived and the intention behind various conventions and ideas.
To prepare for JEE Advanced examination, students must be aware of the right books they should refer to be able to perform in this exam.
Initially, the focus should be on learning each and every concept taught in NCERT textbooks because it is important to grab the basic concepts before moving on to the advanced level. After completing all the exercises in chapters in NCERT textbooks, you will be ready to move to the advanced stage of IIT JEE preparation.
These are some of the best books for preparing for JEE Advanced:
1. NCERT
NCERT Books are very beneficial for the IIT JEE Advanced exam. Questions are framed from these books' concepts.
2. RD Sharma Vol. 1 & 2
The RD Sharma book is a gift for Mathematics lovers who are giving JEE Advanced examination. It is one of the best books that provide complete information and knowledge of every concept that prepares students to tackle all kinds of questions, irrespective of their difficulty. This book provides in-depth knowledge of theoretical concepts. Theoretical concepts are the backbone of JEE Advanced preparation.
3. Mathematics for JEE by Cengage publications
The Cengage book series is very good for JEE mains and JEE advanced. There are a total of 5 books: Algebra, Trigonometry, Coordinate geometry, Calculus and Vectors, and 3D geometry. Every Chapter contains different types of questions asked in JEE Mains and Advanced. These are the best books for IIT JEE mathematics, and you should go thoroughly through them to excel in the JEE Advanced exam.
4. Skills in mathematics for JEE Main and Advanced by ARIHANT publications
It's a very good series of books. This series also consists of five books: Coordinate geometry, Algebra, Differential calculus, Integral calculus, and Vectors & 3D geometry. You should go thoroughly through these books to excel in JEE Advanced.
5. Objective mathematics by RD Sharma
Objective Mathematics by RD Sharma is a good choice for practising questions after understanding basic concepts. Ravi Dutt Sharma writes this book to help students grip MCQ-type questions. This book has two volumes, Volume 1 & Volume 2. It has 1882 pages.
6. The elements of coordinate geometry by S L Loney
Elements of coordinate geometry' by S.L. Loney is a book on analytical geometry in mathematics for school and college students. One should read this book carefully as it will clear concepts and give in-depth knowledge on coordinate geometry.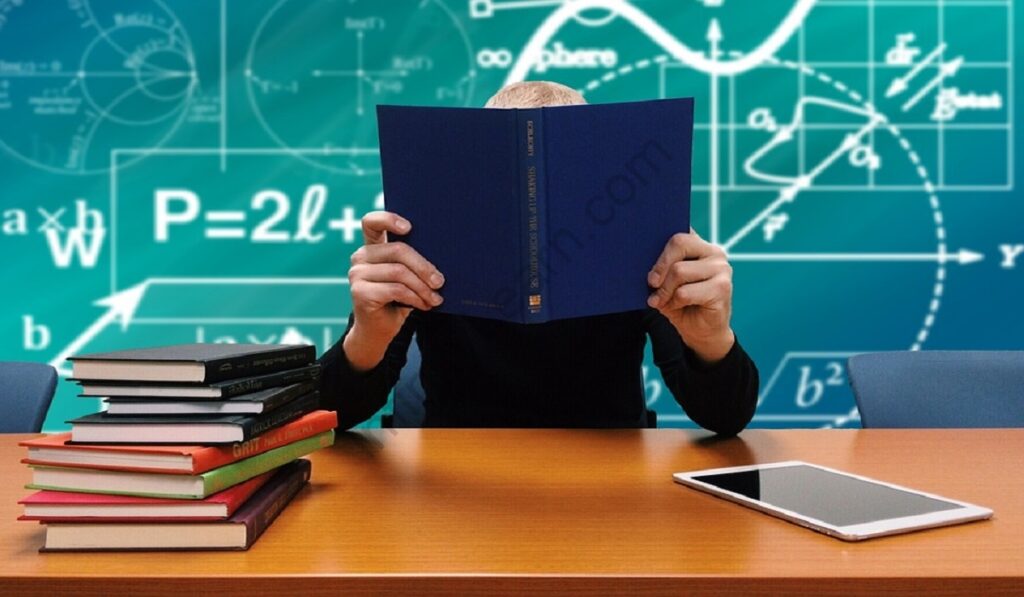 7. Course in mathematics for IIT-JEE by Tata McGraw Hill
This book combines theory and practice with the right focus on solved examples and exercises.
8. Advanced Problems in Maths for JEE Main & Advanced by Vikas Gupta and Pankaj Joshi
This is an amazing book to practice elite-level questions of JEE Advanced. This book provides plenty of questions to practice to excel in the final examination.
9. Algebra for JEE Main and JEE Advanced by Dr SK Goyal, (product of Arihant Publications)
If you want to develop a grip on basics, you should refer to this book for understanding concepts and solving questions. This book will help you to develop a strong grip on concepts and their various applications. This book can boost your JEE Advanced preparation.
10. Differential calculus by A Das Gupta
Differential calculus by A Sas Gupta has quality questions that bring clarity to mind about theories and concepts. This is an amazing book to go through for JEE Advanced preparation.
11. Play with Trigonometry by SL Loney
This book contains complete theory and examples in good sequential order. The level of questions is good for concept building. Even solving examples or glancing through will result in good results.
Do you want to be an IITian? Well, here is the good news. Infinity Learn has a track record of producing 20% IITians every year. Join our specially curated JEE course to make your IIT dream come true in the upcoming JEE 2023 exam.
Frequently Asked Questions:
Question: What are the best books for preparation for JEE mains?
Answer: These are some books for the preparation of JEE Mains:
RD Sharma

Mathematics for JEE mains by Cengage publications

Skills in mathematics by JEE Main and Advanced by Arihant publications

Advanced problems in mathematics for JEE Main and JEE Advanced

Objective mathematics by RD Sharma

Course in Mathematics for IIT-JEE by Tata McGraw Hill