When it comes to competitive exams, medical and engineering aspirants often look for books and solutions that enhance their preparation. Undoubtedly, there are several books written by many specialized authors that offer a comprehensive way to study. These books enable students to take their exam preparation to a next level. One such sought-after solution is the NCERT books prescribed for students in classes 9-12.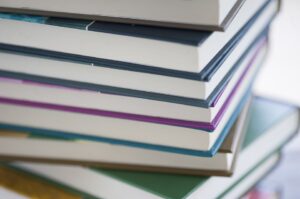 Even the CBSE board prescribes the books published by the NCERT as textbooks for the curriculum. These books are not only helpful for the board exams but also for the entrance exams. You can find solutions to the NCERT questions on the internet. Having said that, your exam preparation will become more easier than you can imagine. In this article, we shall talk about five main points that highlight the significance of NCERT books for entrance exam preparation. Below are those reasons that prove why having NCERT books can be beneficial and helpful:
1. NCERT books cover all topics from the syllabus.
If you want to learn about any topic in detail, irrespective of the subject, NCERT books are the best bet. They cover all the topics from the syllabus. When preparing for the entrance exams, students need to get well-acquainted with the syllabus they are supposed to study. As a result, they end up referring to several books for different chapters. NCERT books are the one-stop solution and the most preferred ones to get started with your preparation. Instead of spending maximum hours searching for different topics in various sources, you can vouch for the NCERT books. They minimize your efforts and searching when preparing for the board exams. You can save on your money, too.
2. NCERT books are as per the CBSE curriculum.
We all know that most entrance exams base their syllabus on the CBSE curriculum. Accordingly, they prepare their question papers, as well. When preparing for any entrance exam, if you rely on the NCERT solutions, you can hold a good advantage. If you are a CBSE student, you can use the NCERT solutions for Mathematics and Science to prepare for any entrance exam.
3. NCERT books and NCERT solutions cover all chapters and topics in detail.
As mentioned earlier, the NCERT books and NCERT solutions cover all the chapters and topics of all subjects in detail. Their detailed description enables the students to solve any questions. Using NCERT solutions for Science and Mathematics will enhance the exam preparation of students.
4. They provide great information on all topics in simple language.
Language is the most prominent criterion when studying any topic. If you need an explanation of any concept, the language must be simpler and understandable. Else, students will find it difficult to comprehend. The NCERT books and solutions for classes 9 to 12 use simple language in their books that are easy to understand. Be it Math or Science subject, NCERT solutions provide students with all the required information in the simplest language possible. It further allows the students to complete their syllabus during the preparation.
5. Most questions in the entrance exams are taken from the NCERT books.
The curriculum of the entrance exams is almost similar to the NCERT books. Since most students rely on NCERT solutions for their exam preparation, they find the questions in their competitive entrance exams to be similar. Moreover, when class 11 and 12 students read Math and Science from the NCERT Solutions, it will help them do better in their exams.
I hope this article gave you complete insights into why NCERT solutions are ideal for entrance exams preparation. Now that you know the significance of these books, do not neglect them during your preparation. Make the most of these books and progress in your preparation levels.