How to Find Factors of 84?
The factors of 84 are 1, 2, 3, 6, 7, 14, 21, and 42.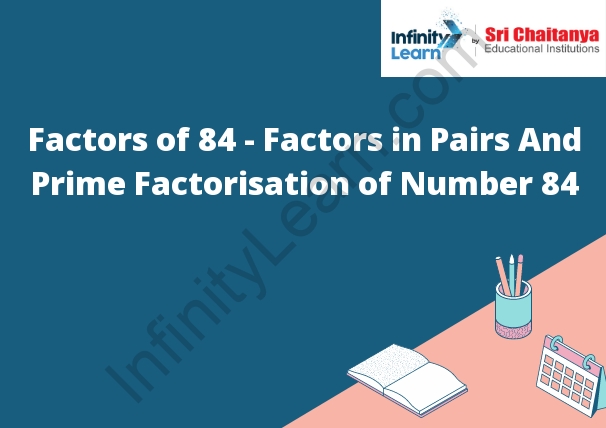 What are Factors?
Factors are things that influence something else. They can be anything from the weather to the economy.
What are Prime Numbers?
A prime number (or a prime) is a natural number that has exactly two distinct natural number divisors: 1 and itself.
For example, the numbers 2, 3, 5, 7, 11, 13, 17, 19, 23, 29, 31, 37, 41, 43, 47, 53, 59, 61, 67, 71, 73, 79, 83, 89, 97 are all prime numbers.
How to Find Factors of a Number?
To find the factors of a number, divide the number by all of the numbers that divide evenly into the number.
What is Prime Factorization?
Prime Factorization is a mathematical process of breaking down a number into its prime factors. Prime factors are the individual numbers that make up a larger number when multiplied together.
What are the Practical Applications of the Factorization Equations in Our Day-to-Day Lives?
Some practical applications of the factorization equations in our day-to-day lives include:
Finding the greatest common divisor (GCD) of two or more numbers
Finding the prime factors of a number
Finding the least common multiple (LCM) of two or more numbers
Breaking a number down into its individual prime factors
Infinity Learn App
Now you can find answer to all your subject queries & prepare for your Exams on our test preparation app – Infinity Learn.