Durga Puja is one of India's most anticipated festivals. The devotion and celebration of Goddess Durga is a highlight of India's festive season. It usually takes place in September and October. The entire country, especially West Bengal, becomes more vibrant as it rejoices in the triumph of good over evil.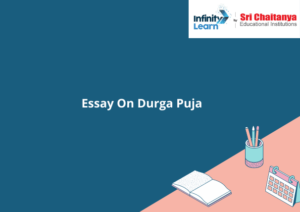 Goddess Durga is the physical embodiment of 'Shakti' or 'Universal Energy'. The Hindu Gods created her to destroy the notorious demon 'Mahisasura'. Indians wait every year to welcome Goddess Durga during the most exciting ten-day period. People of all ages join their hands to celebrate Maa Durga's victory at this time of year.
In addition to being a Hindu festival, it is also a time for family and friends to come together and celebrate as a community, as well as being a ceremony that reflects traditional values and customs. This event is so significant that it has been nominated for inclusion in the UNESCO World Heritage List for the year 2020.
While the ceremonies call for ten days of devotion, the final four days of the festival, namely Saptami, Ashtami, Navami, and Vijaya-Dashami, are celebrated in India, and particularly in West Bengal, with much glitz and glam. The celebrations of Durga Puja vary depending on where you are, your customs, and your beliefs. The event may last 5 days in one location, 7 days at another, and the full 10 days in some places. Joviality starts on the sixth day, Shashthi, and concludes on the tenth day, Vijaya-Dashami. Colorful pandals and gleaming lighting arrangements brighten up every nook and corner of cities and suburbs.
The beginning of Mahalaya commemorates the coming together of all the gods to create the form of Maa Durga. Every god contributed a portion of their power and provided devastating weapons to help her fight Mahisasur's tyranny. She has ten hands, each with a distinct powerful weapon in it. When the auspicious Vijaya-Dashami approaches after 10 days, the celebration finally comes to an end.
Durga Puja is by far the most important festival in the state of West Bengal, and it is celebrated by many different communities. When all the members of a large family gather at their ancestral homes, this puja is considered the social glue. Many rituals and tributes are included in the puja, making it an extremely collective endeavour, bringing together family and the community. Many people think that the rituals are created and constructed in such a manner that each family member is required to come and offer a hand for the ceremony to be completed and for harmony to be preserved.
The celebrations begin with Mahalaya, when devotees request that Goddess Durga come to Earth. On this day, they perform Chokkhu Daan, an auspicious ritual in which they create the eyes of the Goddess' statue. On Saptami, people perform rituals to elevate Goddess Durga's auspicious presence inside the idols. The idol gets life on this day and it is known as 'Pran Pratisthan'.
Devotees offer prayers to the Goddess and worship her in several ways throughout the festival. The Anjali on Ashtami is considered to be very special and significant. The worship ends on the ninth day with a Maha Aarti. It denotes the completion of the primary rituals and prayers. Goddess Durga returns to her husband's home on the festival's last day, and the Goddess' statues are taken to be immersed in the river. Married women offer red vermillion powder to the Goddess and use it to mark themselves, a practice known as 'sindur khela'.
Regardless of caste or financial status, everyone participates in and enjoys this festival. Durga Pooja is a large-scale, communal, and theatrical festival. It is incomplete without dance and cultural performances. Cultural programs and a huge spread of food are very essential parts of Durga Puja. The celebration includes a lot of delicious traditional food and a variety of other cuisines. Kolkata's streets are lined with food stalls and shops where locals and tourists can enjoy delicious savoury and sweet dishes. In West Bengal, all workplaces, educational institutions, and companies are closed to celebrate Durga Puja. Durga Puja is also observed in other places around India and the world. In the United Kingdom, the United States, Australia, France, and other countries, many non-residential Bengali cultural establishments celebrate Durga Puja.
Every pandal is filled with the sound of Bengali drums (Dhaks), and we can all feel the excitement of this puja running down our spines. Dancers perform the Dhunuchi Naach while holding a clay pot filled with burning dry coconut skin, incense, and camphor. People from all walks of life gather at the same area to bask in the glow of Maa Durga's visit to her home. Making memories with their loved ones during Durga Puja is what everyone looks forward to. Durga Puja is an emotion rather than just a festival among Bengalis. Visiting Kolkata during Durga Puja is a must-have experience you shouldn't miss out on!